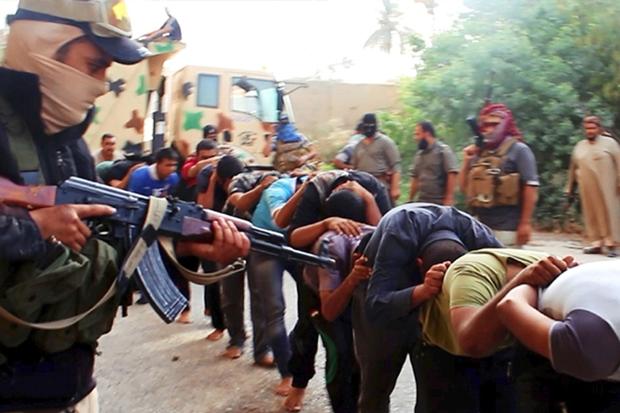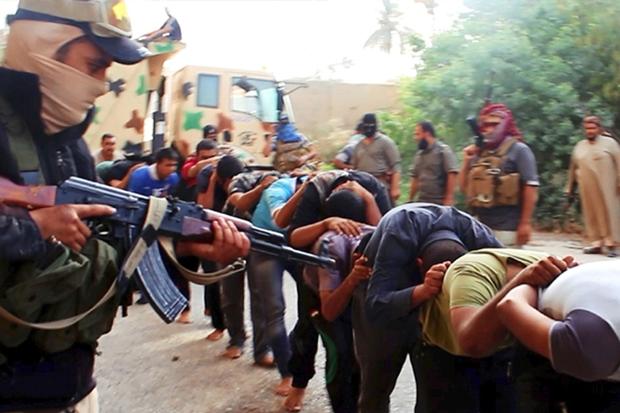 The Islamic State (IS) has called for intensified attacks against Egypt, including bombings and beheadings.
In a statement released less than 24 hours after a bomb struck the entrance of Egypt's Ministry of Foreign Affairs, the Islamic State called on attacks that target Egyptian security forces.
"Rig the roads with explosives for them. Attack their bases. Raid their homes. Cut off their heads. Do not let them feel secure," IS spokesman Abu Muhammad al-Adnani said in a statement released online.
Al-Adnani also expressed praise for militants in Egypt that have carried out "blessed operations against the guards of the Jews, the soldiers of Sisi, the new Pharaoh of Egypt."
The statement follows a similar one calling for attacks on civilians and security personnel in a number of countries, including Australia, France, Canada, the United States and more.
"If you can kill a disbelieving American or European — especially the spiteful and filthy French — or an Australian, or a Canadian, or any other disbeliever from the disbelievers waging war, including the citizens of the countries that entered into a coalition against the Islamic State … kill him in any manner or way however it may be," declared al-Adnani.
Egypt recently acknowledged that militant groups in Egypt have coordinated with the Islamic State. Reports have often revealed that members of Ansar Bait Al-Maqdis, a militant group responsible for a number of terror attacks in Egypt, have received advice from IS.
The influence of IS is speculated to have spread to Egypt's North Sinai, where up to nine beheaded bodies have been discovered in the past three weeks. Militants claiming responsibility for the beheadings have stated that the men were spying for Israel.
Meanwhile, Egypt's military has continued its attacks on extremist groups in the Sinai and has killed at least 300 in the past six months.
Sisi visits the United Nations, aims to tackle terrorism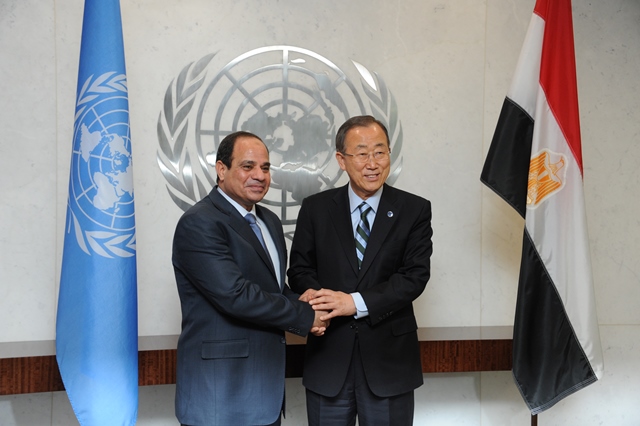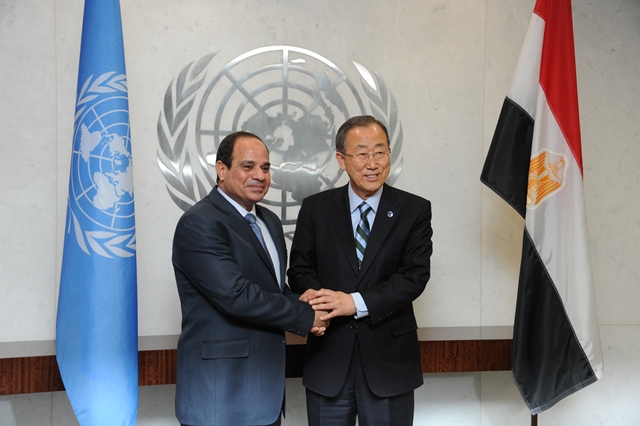 Egypt's newly elected President Abdel Fattah Al-Sisi has meanwhile arrived in New York for the 69th General Assembly session where he is expected to meet with world leaders and give a speech on Thursday.
In a meeting with United Nations Secretary General Ban Ki-moon, President Sisi expressed his country's support to combating terrorism wherever it may exist. The Secretary General, expressing gratitude for Egypt's role in regional affairs, welcomed Sisi at the United Nations but also called for the release of those detained "solely for exercising their right to freedom of expression and association."
President Sisi has also met with Jordanian King Abdullah II and discussed the "international fight against extremism and terrorism in the region," including in Libya, Iraq and Syria.
Sources indicate President Sisi is to meet with US President Barack Obama on Thursday to discuss Egypt's "stance toward terrorism."
---
Subscribe to our newsletter
---