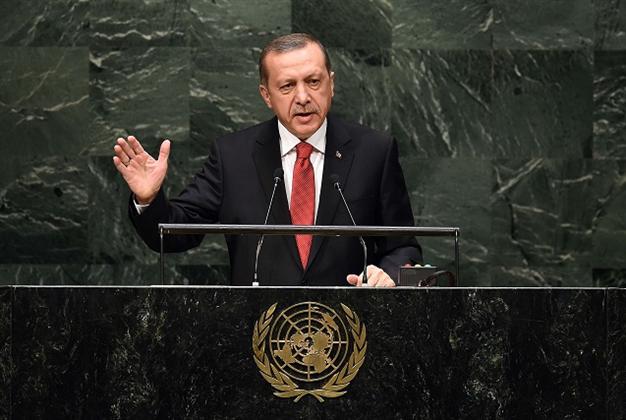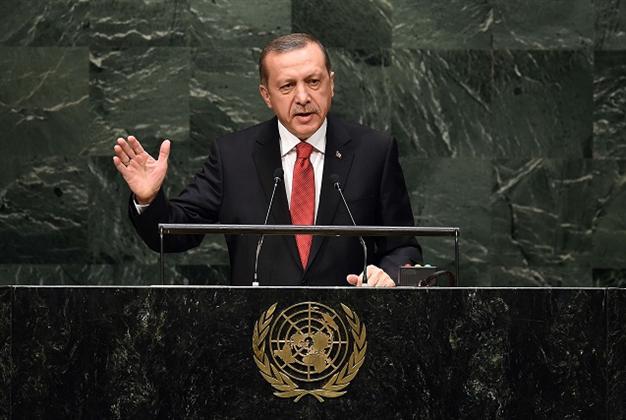 The Egyptian Foreign Ministry expressed on Thursday its dismay over the speech given by Turkish President Recep Tayyip Erdogan before the UN General Assembly, saying that it "included lies and fabrications that represent a disregard for the will of the Egyptian people."
The Foreign Ministry said that Erdogan's speech "promotes a narrow personal vision and ideology that defies the truth," in an official statement published on its Facebook page.
Sameh Shoukry, Egypt's Minister of Foreign Affairs,  has also cancelled a meeting with his Turkish counterpart Mevlut Cavusoglu scheduled for Thursday, the statement said.
On Wednesday, in his speech before the 69th session of the UN General Assembly, the Turkish President said that "those who raised their voices against the murders in Syria and Iraq and against the massacre of democracy in Egypt are also being unjustly labelled and accused of supporting terrorism."
Turkey's Erdogan also criticized the United Nations for legitimizing the Presidency of Abdel Fattah Al-Sisi.
"The United Nations as well as the democratic countries have done nothing but watch the events such as overthrowing the elected president in Egypt and the killings of thousands of innocent people who want to defend their choice. And the person who carried out this coup is being legitimised," boomed the Turkish President in his 20-minute speech.
"If we defend democracy, then let's respect the ballot box. If we will defend those who come to power not with democracy but with a coup then I wonder why this United Nations exists."
In response to the speech, Egypt's Ministry of Foreign Affairs accused Erdogan of stirring chaos and sowing divisions in the Middle East through the support of  extremist organizations seeking to provoke mayhem.
"There is no doubt that the fabrication of such lies and fabrications are not something strange that comes from the Turkish President, who is keen to provoke chaos to sow divisions in the Middle East region through its support for groups and terrorist organizations," said the Ministry's statement.
"Whether political support or funding or accommodation in order to harm the interests of the peoples of the region to achieve personal ambitions for the Turkish president and revive illusions of the past."
Turkish relations with Egypt have been strained since the military's ouster of Islamist President Mohamed Morsi in July 2013 following mass protests against his rule.
This article has been edited by Egyptian Streets
---
Subscribe to our newsletter
---