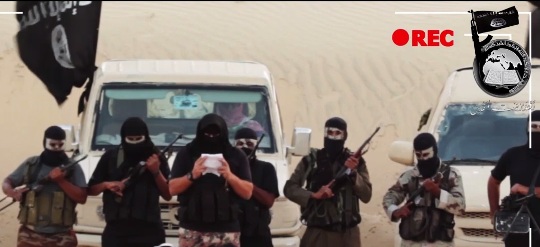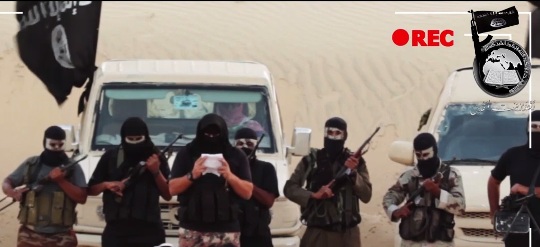 CAIRO, Nov 4 (Aswat Masriya) – A twitter account that claims to belong to Sinai-based militant group Ansar Bayt al-Maqdis denied on Tuesday pledging allegiance to the Islamic State fighters in Syria and Iraq.
The announcement comes hours after other twitter accounts believed to be associated with the militant Islamic movement had published a statement allegedly signed by Ansar Bayt al-Maqdis pledged allegiance to the "emir" of the Islamic State, Abu Bakr al-Baghdadi.
Aswat Masriya could not independently confirm which of these conflicting accounts truly represents Ansar's position. The group has been using different accounts at different times and some of them have been closed at various points.
However it seems that the denial carries more weight as one of the accounts that originally published the statement later deleted it and published the denial.
Egypt's security forces have intensified their measures in North Sinai in reaction to repeated militant attacks that target army and police officials, which rose significantly since the ouster of last year. The attacks soon expanded to other areas of the country, including the capital.
At least 30 military personnel were killed in a suicide blast which targeted a security checkpoint in Sinai's Sheikh Zuweid last week. The explosion also caused damage to two military vehicles.
Shortly afterwards, a separate attack by unidentified gunmen on a security checkpoint in Arish killed three more security personnel.
Reuters had recently interviewed a member of Ansar Bayt al-Maqdis who claimed that the group is in contact with and receives guidance from the Islamic State fighters in Iraq.
Egypt's Foreign Affairs Minister Sameh Shukri commented on a possible relation between Islamic State fighters and other militant groups in the region, especially in Egypt, stressing that such relation is being "monitored" during a press conference on September 13. He added that global action is needed to combat such militant groups.
Islamic State fighters have controlled large areas of Iraq and Syria recently. They have carried out a number of mass executions and recently beheaded two American journalists and two British nationals.
Egypt's top prosecutor ordered on Sunday the detention of 35 suspects "affiliated with the Musilm Brotherhood and the Islamic State fighters in Syria" for 15 days pending investigation.
---
Subscribe to our newsletter
---