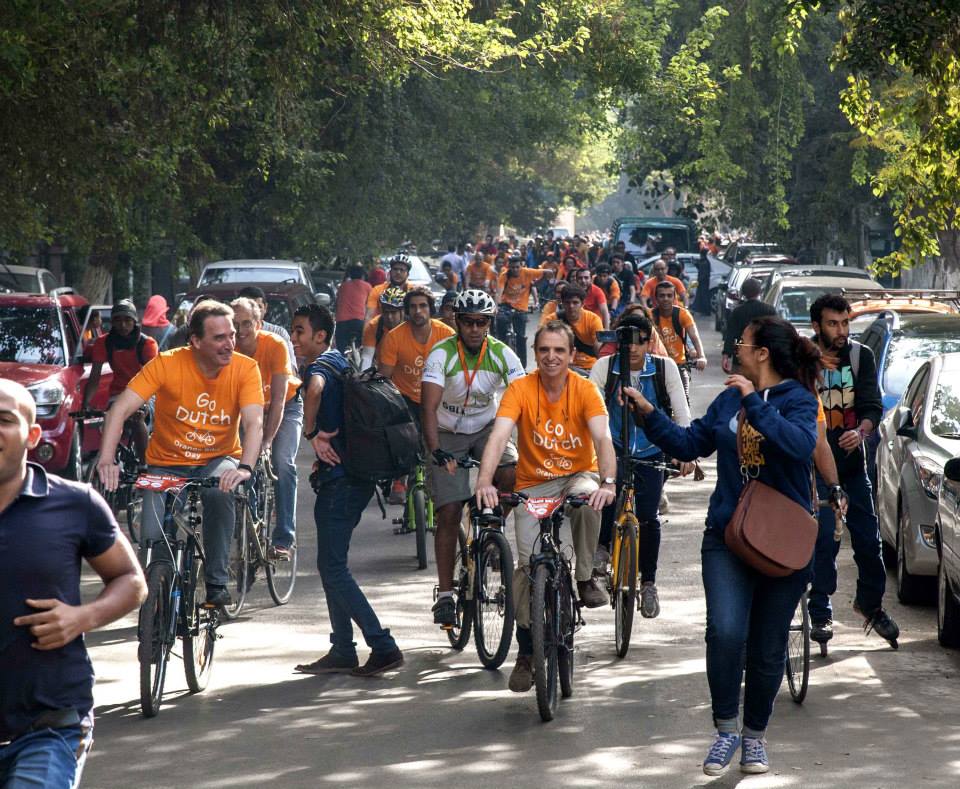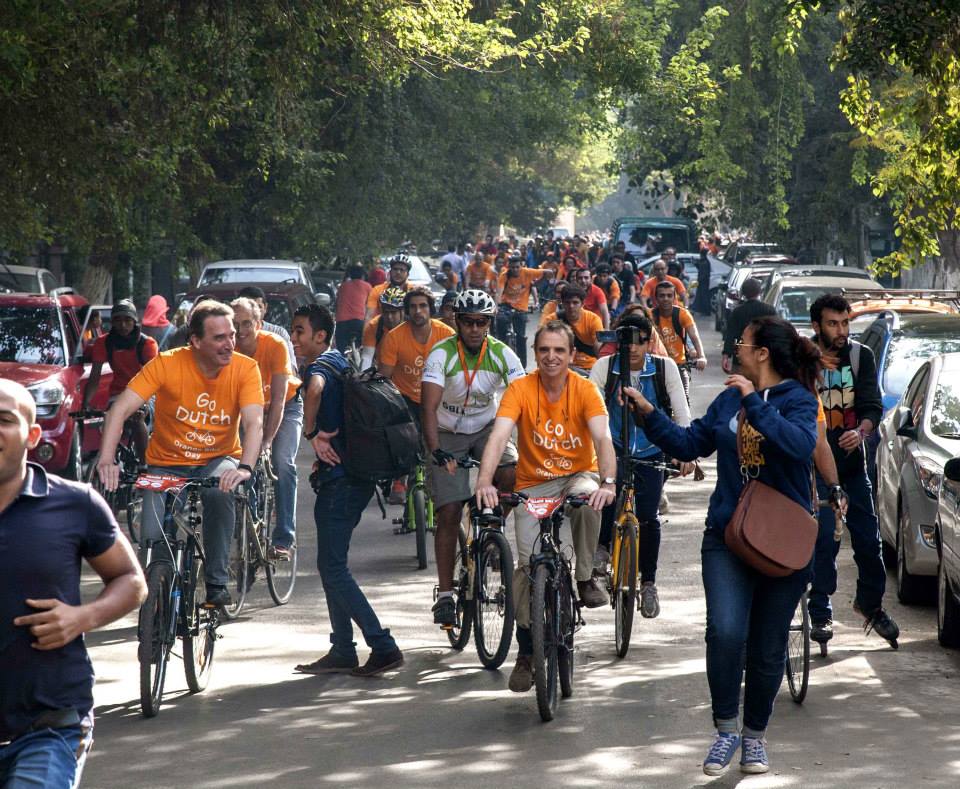 Today, more than 3,000 people in Cairo participated in the 2014 Orange Bike Day organized by the Embassy of the Netherlands in Egypt.
The event, held in Zamalek, kicked off at 9AM and quickly turned streets often chaotic with whizzing cars playing a symphony of horns into a wave of cyclists, most dressed in orange.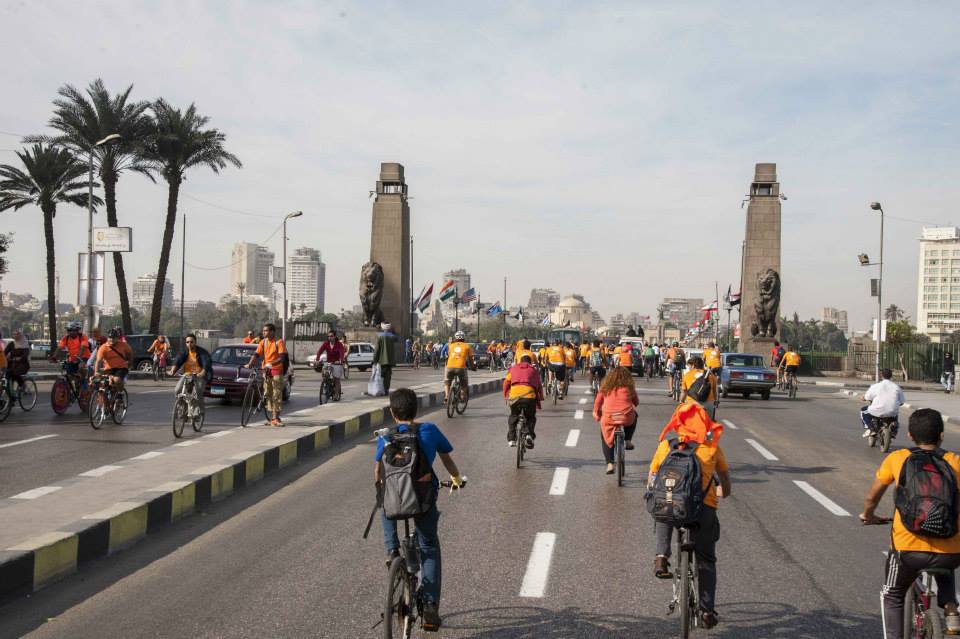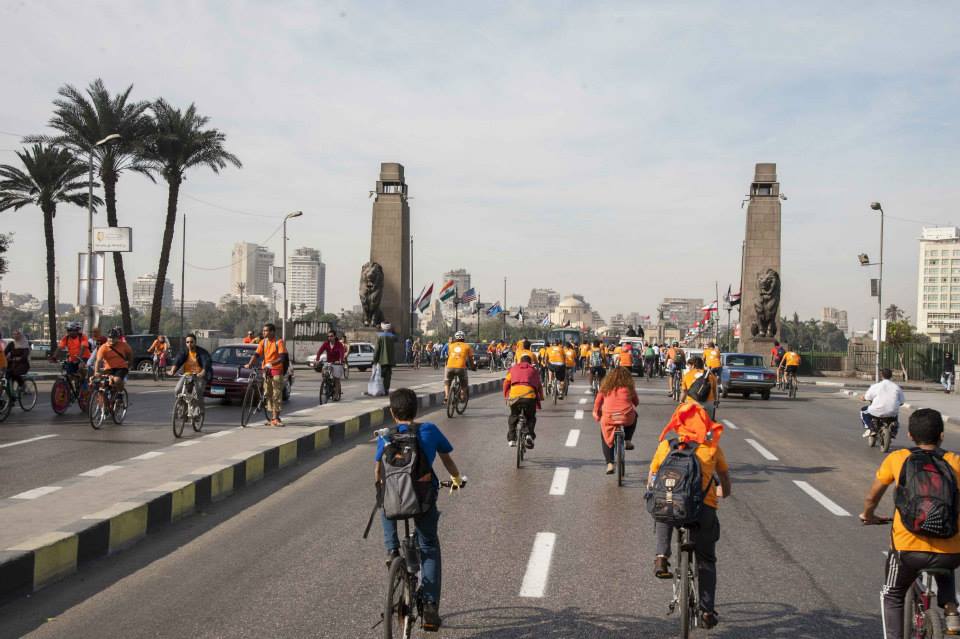 This year's successful event, the third of its kind, shows that cycling is gaining momentum as a sustainable method of transport in Egypt.
"It was grand, bigger than ever with 3m000 people. According to bikers participating, Orange Bike Day is now the biggest bike event in Egypt," said Netherlands Ambassador Gerard Steeghs following the event.
Orange Bike Day was initially started to raise awareness of the health and environmental benefits of ditching vehicles for bicycles. Along with multiple events held in the past year – from cycling events aimed at battling cancer and confronting sexual harassment, to Egyptians joining international cycling competitions and marathons – it is clear that cycling is quickly becoming more popular in Egypt.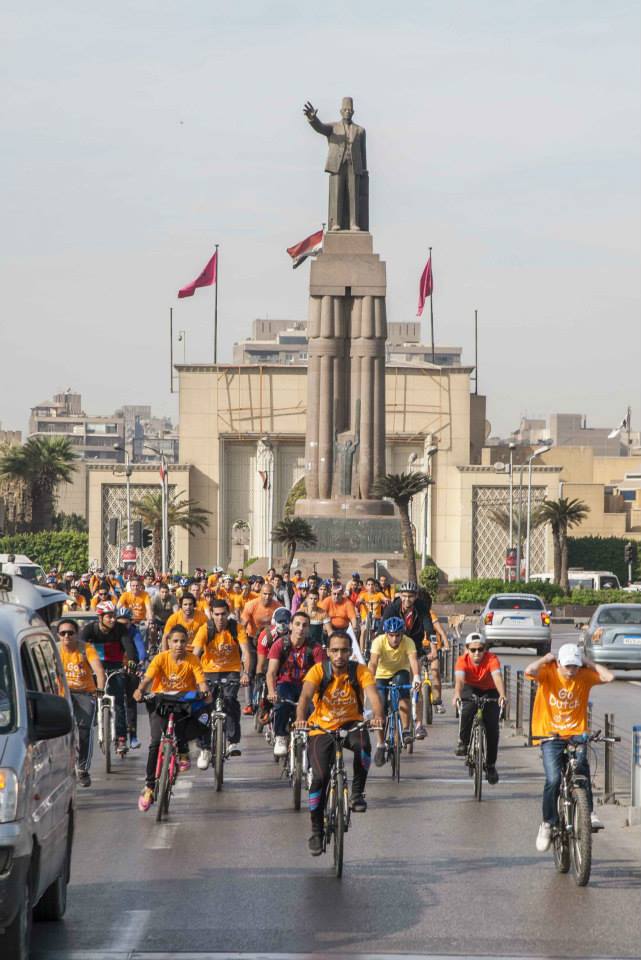 With Egypt's roads being among the most deadly in the world, many have called on the government to support alternate methods of transport. From special cycling lanes to ensuring safety for all cyclists, activists have campaigned for the promotion of such alternate transport methods, which they also claim will help combat Egypt's environmental problems.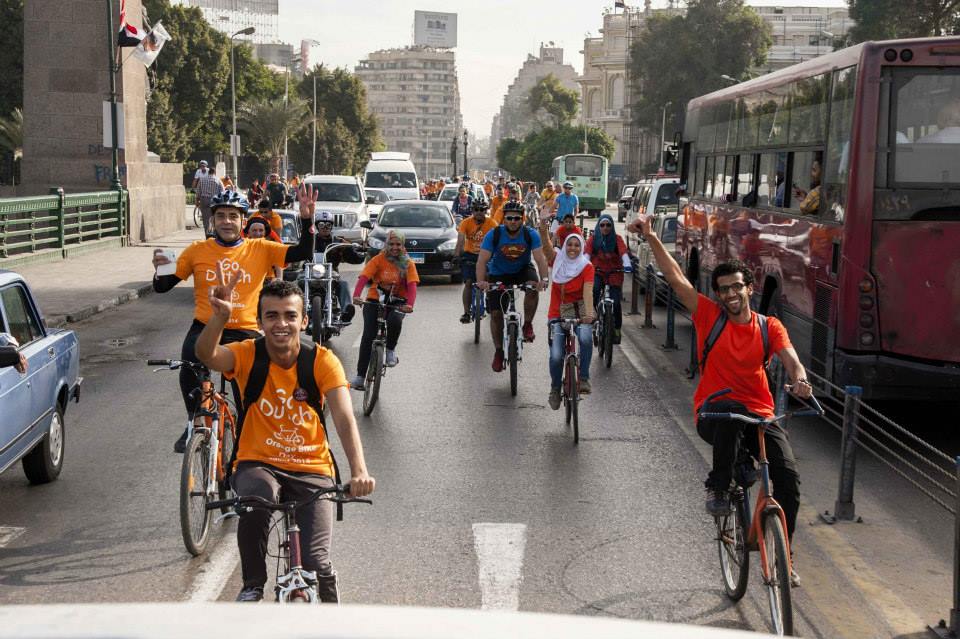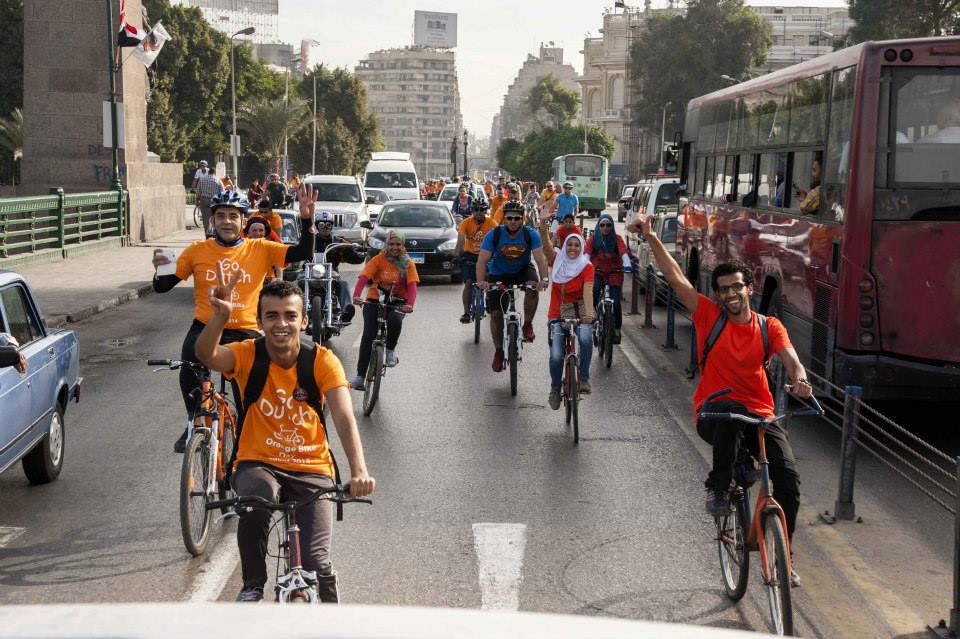 ---
Subscribe to our newsletter
---