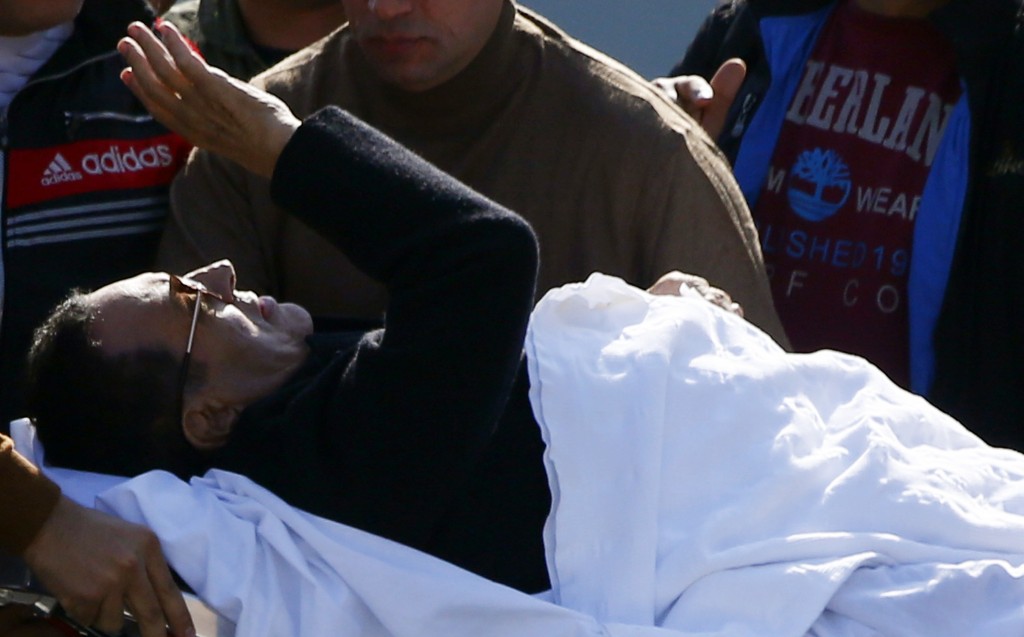 Egypt's top prosecutor announced on Saturday he will challenge the Cairo Criminal Court's decision to drop the case against former President Hosni Mubarak over the charge of complicity in killing protesters.
The court also acquitted on Saturday Mubarak's Interior Minister Habib al-Adly and four of his aides on charges of inciting and aiding the killing of 238 protesters during the 18-day January 2011 uprising which toppled his regime. The acquitted aides are; Ahmed Ramzy, Adly Fayed, Hassan Abdel Rahman and Ismail al-Shaer.
The five defendants, alongside other aides Osama al-Marasi and Omar Afifi, were also acquitted of the charge of harming their work-place.
The verdict will be challenged at the Court of Cassations.
The court has also acquitted Mubarak and Egyptian businessman Hussein Salem of the graft charges related to the exportation of gas to Israel. Salem is being tried in absentia.
Mubarak and his two sons Alaa and Gamal were accused of exploiting their influence in Salem's favour after the latter granted them five villas in the Sinai resort city of Sharm el-Sheikh. The judge heading the trial, Mahmoud al-Rashidi said that the statute of limitations in this case has expired, and therefore the court lacks jurisdiction to rule on it.
When testifying on his own behalf, the former president denied he ordered the killing of protesters who participated in the January 25, 2011 uprising.
"Mubarak, who stands in front of you, would never order the killing of protesters … or any Egyptian under any conditions," Mubarak said on August 13. The former president also denied he was behind the security vacuum which started on January 28 in 2011 following an unprecedented wave of protests. Mubarak dismissed as well financial corruption charges leveled against him.
Mubarak's sons, Alaa and Gamal waived their right to testify on their own behalf in court, according to their lawyer Farid al-Deeb. The remaining seven defendants tried in session all denied the accusations they are facing.
Mubarak and his interior minister were sentenced to life in prison in 2012 for the same charges before an appeals court ordered their retrial. The retrial began in April, 2013.
In May, a Cairo court sentenced Mubarak to three years in prison on embezzlement charges, while his two sons were sentenced to four years in prison for the same charges.
He is serving time in a military hospital in Cairo.
---
Subscribe to our newsletter
---