For the 13th year in a row, the Giza Pyramids stood witness to the launching of the Cairo to Cape Town cycling tour early morning on Friday, January 9th, 2015.
Organized and supervised by Tour d'Afrique (TDA), this year 32 cyclists are completing the route, with 15 more expected to join in at various points along the road. Throughout the journey, the cyclists are accompanied by 10 support staff members.
For 121 days, the cyclists will cross 10 countries ending at Cape Town, South Africa on May 9th, 2015. From old to young, working and retired, all participating men and women are amateur cyclists from all walks of life. Although TDA does not provide direct coaching, the participants are given training suggestions on a constant basis prior to the tour.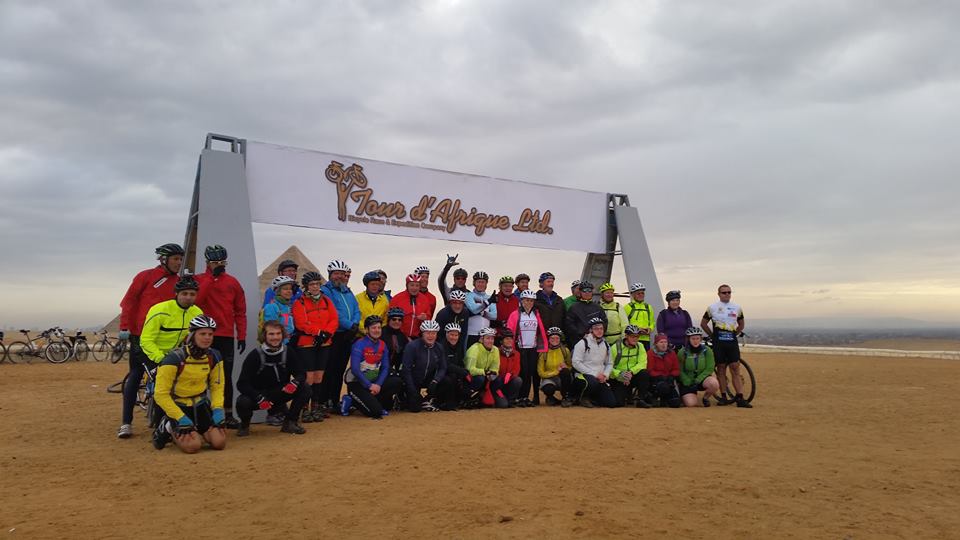 When you cover a single route for 12 times, your knowledge of it is mastered, and according to Shanny Hill, sales and marketing manager at TDA, the Cairo to Cape Town route is a rather safe one.
"Africa is a very safe continent. There are areas of Northern Kenya which we have to transit through due to armed robbery concerns. There are wildlife, like elephants in Botswana and Zambia that we have to take precautions for."
While the tour may sound like 121 days of exhausting cycling, the TDA team made sure that the participants get enough time to absorb the nature and culture of the countries they cycle through.
"There are 25 rest days in capital cities like Khartoum, Addis Ababa, and Nairobi, as well as interesting tourist destinations such as Arusha (wildlife safaris) and Victoria Falls, and Soussevlei sand dunes in Namibia. These rest days allow the participants to experience the people and culture," explained Shanny.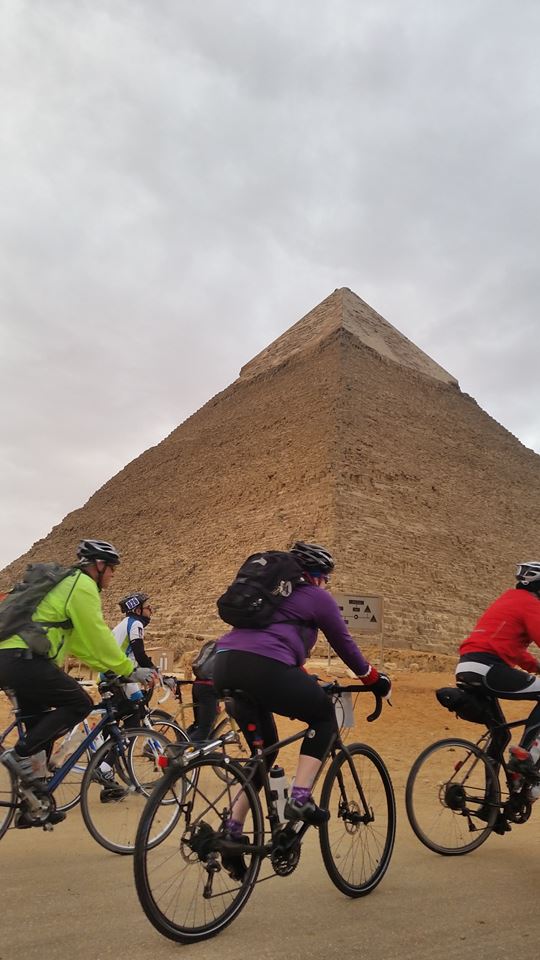 Even though cycling tourism adds layer of invaluable life experience, it gets even better when you cycle for a cause.
"The Foundation raises money to give bicycles to people in several places across our route (Nairobi, Arusha, Cape Town) and these bikes are used for the betterment of their lives or the people in their communities. Often they are given to health care workers who use them to access AIDS patients in their more rural village homes. We give one bicycle away on behalf of each participant of the Tour d'Afrique and the cyclists also raise money so we can donate even more. This year we will be donating at least 150 bicycles across Africa!"
Tour d'Afrique organizes 10 trans-continental expeditions, with the Cairo to Cape Town route being the only one in Africa.
I'm not sure about you, but I can't deny the tingly feeling of excitement I'm overwhelmed with right now. I hope it's not too late for a new year's resolution, because next adventure, I'm taking my bike!