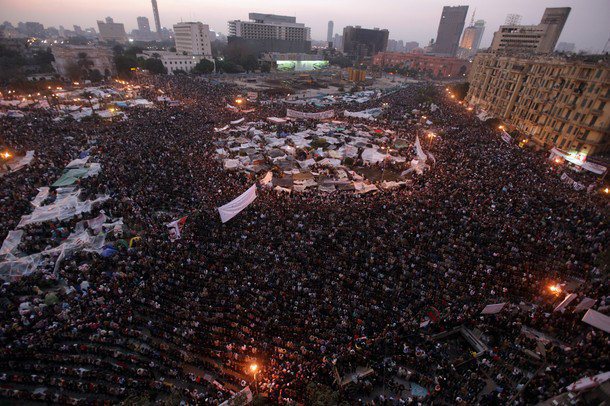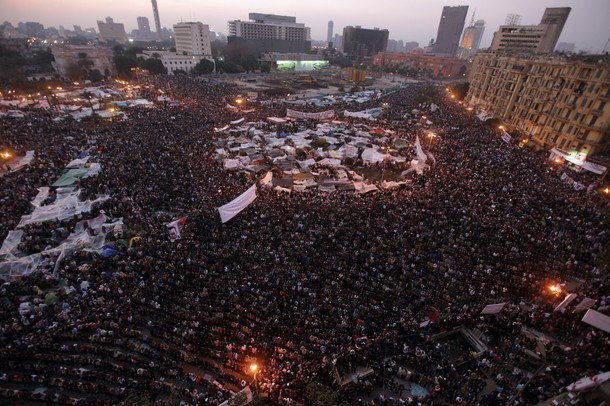 Latest updates:
11 killed, 30 injured across Egypt, announced the Ministry of Health. One 45-year-old man was killed in Alexandria, eight were killed in Cairo's Al-Matareya, and two in Beheira.
A demonstration outside the Journalists Syndicate has reportedly been 'attacked by armed thugs' say eye-witnesses.
At least seven members of Egypt's security forces have been injured, says the Ministry of Interior.
Police claim man killed in Alexandria was a 'terrorist' and in possession of a gun and bullets. The Anti-Coup Coalition says he was a protester and was framed.
A tram was set on fire in Alexandria by unknown assailants
Hundreds have attended the funeral of Shaimaa Al-Sabagh, a 32-year-old activist killed on the eve of the revolution's anniversary.
Police have dispersed multiple demonstrations across the country and arrested at least 10, say police officials.
Egypt's government has extended North Sinai's curfew to last until April 25, 2015.
Tahrir Square, where millions chanted for bread, liberty and social justice four years ago, has been shut down on the anniversary of the January 25 revolution.
"Cairo's streets all but deserted today, the anniversary of Egypt's #Jan 25 uprising. Tahrir Square closed with metal gates," tweeted one journalist.
Cairo streets all but deserted today, the anniversary of Egypt's #Jan25 uprising. Tahrir Sq closed with metal gates: pic.twitter.com/ygzmzMB6GQ

— Louisa Loveluck (@leloveluck) January 25, 2015
According to the Ministry of Interior, no gatherings are allowed at Tahrir Square as a result of the seven days of national mourning for the late King Abdullah of Saudi Arabia, reported The Cairo Post, owned by pro-government private media newspaper, Youm7.
The report added that the assistant interior minister for public relations and media told Mehwar television channel that security forces are "afraid of huge crowds in the squares, especially at this critical timing of the state."
The closure comes as April 6, Students Against Coup, The Muslim Brotherhood, The Salafist Front and Al-Gamaa Al-Islamiya plan to demonstrate to mark the fourth anniversary.
Egypt had cancelled all celebrations marking Police Day and the January 25 revolution due to seven days of national mourning declared after King Abdullah of Saudi Arabia died at 90.
Activist killed on eve of revolution's anniversary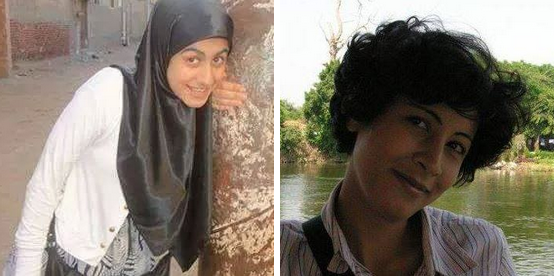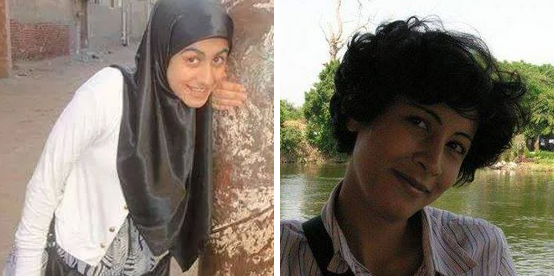 Tahrir Square was shut down shortly after 32-year-old activist Shaimaa Al-Sabagh was killed while peacefully protesting at Talaat Harb Square.
A day earlier, 17-year-old Sondos AbuBakr was shot dead in Alexandria during clashes between security forces and protesters.
According to initial police investigations, Sondos was shot dead after sustaining birdshot wounds. A Ministry of Interior spokesperson told CBC that Sondos was not involved in the demonstrations and that police did not use live ammunition in the dispersal of the Alexandria demonstrations.
Meanwhile, police also denied the use of live ammunition in dispersing the demonstrations that led to the death of Shimaa, a member of the Socialist Popular Alliance Party (SPAP).
Egypt's Ministry of Interior has stated that the police only fired two tear gas canisters and did not fire birdshot.
Following an autopsy, the Forensic Authority said they could not confirm who fired the "khartouche" that killed Shaimaa.
According to Hisham Abdel Hamid, the spokesperson of the Forensic Authority, Shaimaa was shot from eight meters from behind in her back. The spokesperson added that this birdshot is 'very common' and is used by 'many people'.
Nevertheless, Egypt's prosecutor-general has ordered an extensive investigation into the death of Shaimaa and has summoned policemen present at Saturday's demonstrations, said a statement released by the prosecution's office.
The statement added that the prosecution has identified the police personnel present at the protest and will investigate the weapons used.
---
Subscribe to our newsletter
---