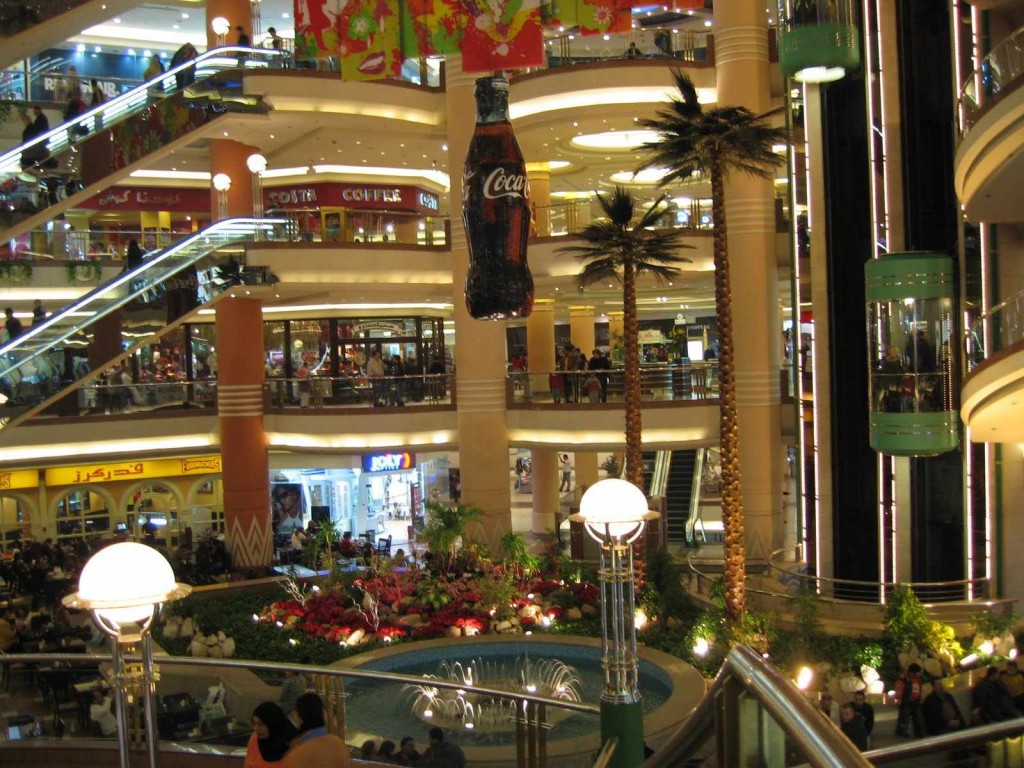 Egypt's largest and most visited shopping center, City Stars, has been evacuated and shut down after a credible bomb threat.
According to AMAY and Youm7, security forces shut down the shopping center after a bomb threat was received.
Youm7, meanwhile, reported that two bombs had been successfully defused at 'Gate 1' and 'Gate 7'. Bomb disposal teams are currently combing the shopping center and near by areas for other explosives, reported Youm7.
Al-Masry Al-Youm, however, reports a bomb was located on the third floor of the shopping center.
Security sources have meanwhile told both Youm7 and ONA that the bombs were merely intended to cause fear among shoppers and did not contain a significant amount of explosives. ONA reported the bombs were located inside bathrooms of the shopping center and then taken outside where they were defused.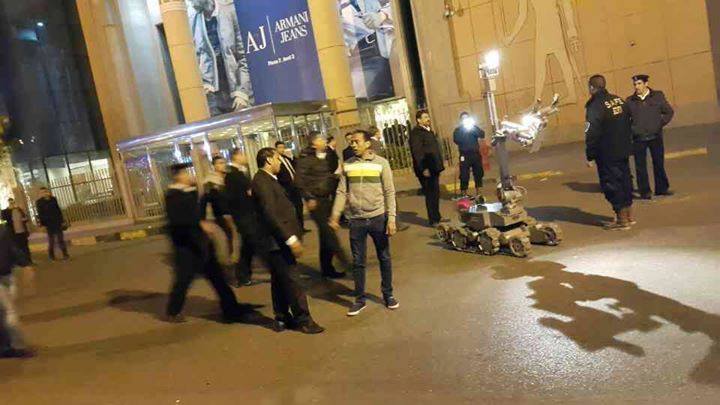 ONA meanwhile shared a photograph of a note reportedly found with one of the bombs. The note reads "Want a surprise. Support coup. 7 PM." The validity of the note could not be verified by Egyptian Streets.
Twitter users at the scene meanwhile said security employees are reporting up to three bombs were located or are suspected in three different locations either inside the shopping center or at one of its entrances.
One Twitter user posted a photograph showing roads leading to City Stars shut down by security forces. Meanwhile, others have reported being evacuated due to a bomb threat.
One user, May Abdel Asim, said she was calling to book cinema tickets and was told "sorry we have bomb in the mall so no cinema today."
Any idea shar3 city stars m2fol leh? Some people say its a bomb. Can u fill me up? pic.twitter.com/U6qfBj4HU2

— Yara Tambashawy (@YaraTambashawy) January 26, 2015
@EgyptianStreets @SimaDiab confirmation from people there and employees that the mall has been evacuated for security concerns.

— Hafsa Halawa (@HafsaHalawa) January 26, 2015
So I call to book cinema tickets to watch Aswar ElAmar at citystars and I am told "sorry we have a bomb in the mall so no cinema today" #ok

— May Abdel Asim (@MayAbdelAsim) January 26, 2015
This story is developing.
---
Subscribe to our newsletter
---