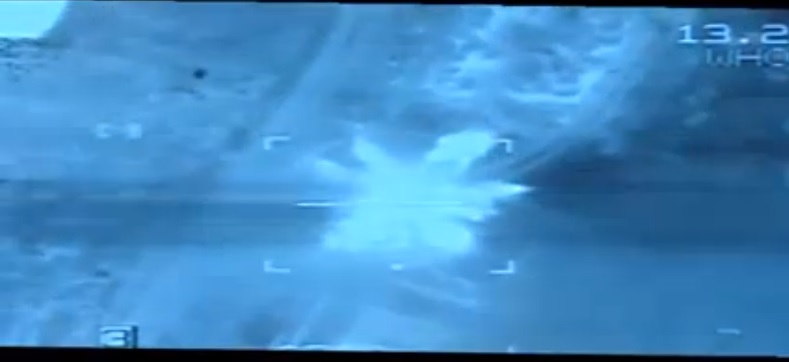 Egypt's military has released the first video footage of its airstrikes in Libya, which the Libyan military has said killed 64 ISIS-affiliated fighters and members.
In the video, the Military says it was targeting terrorist elements that threaten the security of Egypt and its people.
The video added that fighter jets targeted weapons storage facilities, training grounds, and other buildings operated by ISIS members in Libya.
The Military added that all fighter jets and their pilots returned safely to their bases after striking the 'terrorist targets'.
Meanwhile, AP reports that Egypt has carried out a second wave of attacks in coordination with Libyan forces against ISIS targets. The Egyptian military is yet to confirm these strikes, however, Egypt's state media reported that there would be more than one airstrike in the coming hours and days.
The airstrikes, Egypt's first foreign strikes since the Gulf War in 1991, come after ISIS released a video depicting the decapitation of 21 Egyptian Coptic Christians that had been abducted in Libya.
Earlier on Monday, Egypt's President Abel Fattah Al-Sisi declared that Egypt had every right to respond after the brutal killings.
---
Subscribe to our newsletter
---