In a landmark case, an Egyptian court sentenced the four people accused of involvement in the killing of a domesticated dog to three years of prison with labour on Wednesday.
Three of the defendants are in custody, while the dog's owner, was tried in absentia. They all faced charges of public "use of force and violence… by killing a domesticated animal, a dog, after restricting its movement."
They were also accused of possessing without legal reason bladed weapons used to assault individuals.
The dog's killing was caught on a video that went viral on social media last month, sparking uproar and prompting a few dozen to organise a demonstration in Cairo.
The video shows three men beating a dog strapped to a light pole with knives, eventually killing the dog.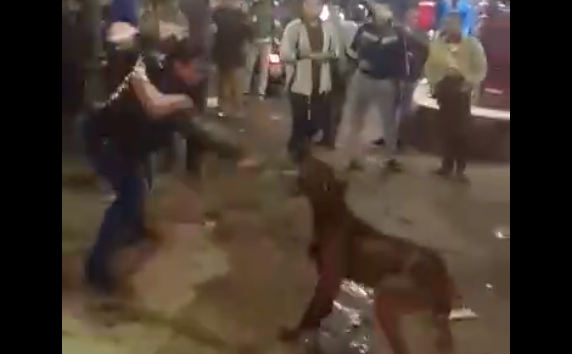 The three defendants in custody admitted to prosecutors that they had killed the dog, accusing the dog's owner of using it to commit crimes of theft.
They said the dog's owner attempted to steal a shop belonging to one of them, adding that the dog bit another defendant who attempted to stop the theft.
The dog's owner and a friend of his, who are at large, were sentenced to 15 years in absentia last week for theft.
The men who were sentenced today had filed a complaint against the dog's owner accusing him of theft.
They told prosecutors they agreed with the dog's owner to kill the dog and in turn renounce the complaint.
In a previous trial session, prosecutors demanded that the defendants are handed the maximum penalty.
Egypt's Penal Code states that the punishment for killing a domesticated animal or "gravely harming it" is imprisonment for up to a year or a fine of no more than 200 Egyptian pounds.