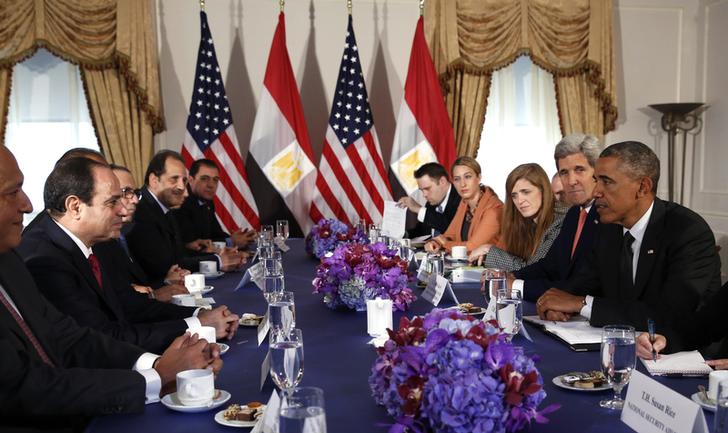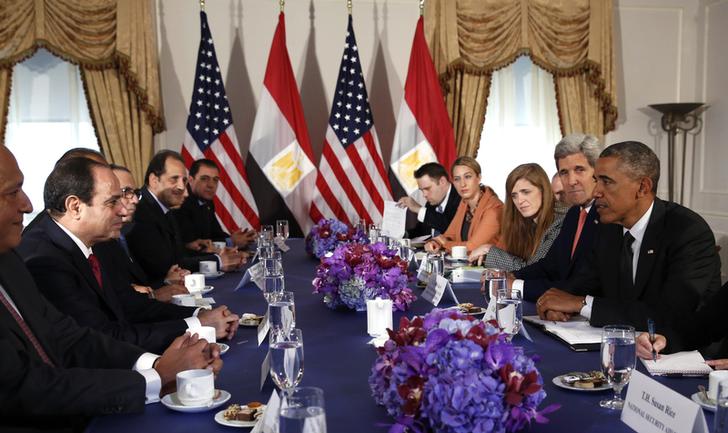 After a one hour phone call with Egyptian President Abdel Fattah Al-Sisi, US President Barack Obama has lifted a freeze on US military aid to Cairo, sending $US 1.3 billion in weaponry and equipment to Egypt.
According to the White House, the US would be shipping 12 F-16 fighter jets, 125 M1A1 Abrams tank kits, 20 Harpoon missiles and further assistance that had been frozen.
The US President also promised to continue requestin $1.3 billion in military assistance on an annual basis from Congress. As a result of this, Egypt will remain the second-largest recipient of US military aid, coming after Israel.
The White House had initially suspended the funds when former President Mohammed Morsi was deposed. On multiple occasions, Egypt's President Sisi had stressed the importance of releasing this military aid in order to repair relations with the US and support the fight against terrorism.
Obama said future military assistance will be targeted towards equipment used for counter-terrorism, border security, maritime security and for matters in the Sinai.
"In this way, we will ensure that U.S. funding is being used to promote shared objectives in the region, including a secure and stable Egypt and the defeat of terrorist organizations," read a statement by the White House.
However, the US has said it would stop Egypt from allowing military equipment on credit starting in the fiscal year of 2018. This means that Egypt would no longer be able to purchase equipment from US military companies and either pay later or have the US government cover the expenses.
Despite the release of aid, US President Obama reiterated the US' concerns about the imprisonment of activists and stressed the importance of respecting freedom of speech and assembly.
---
Subscribe to our newsletter
---