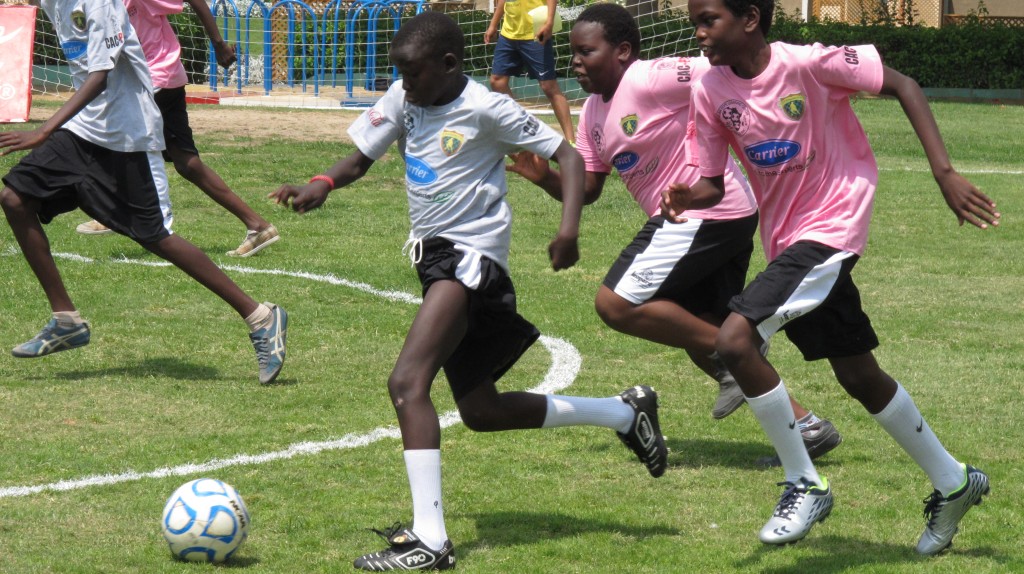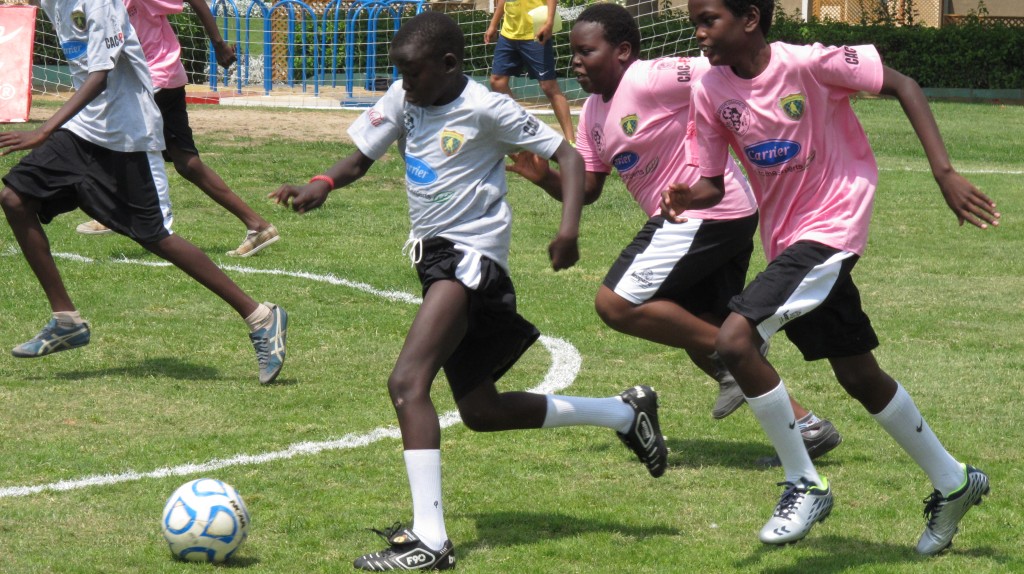 For most people, childhood is a time when we didn't have to bear the burdens life. For others, it's a time when atrocities reaped their sense of security and all that gives comfort to the heart.
Many refugees come to Egypt leaving behind nothing but heartache in search for a place to call home. While their pursuit for shelter, education and healthcare may lead them to various individuals and organizations who are devoted to catering after their needs, sometimes all a child needs is a safe place to play.
No matter how dire conditions get, no child should be deprived of a safe environment for play, for it is then that they reconnect with their lost carefree side.
That's why Elite International Soccer (EIS), a soccer specific sporting company, together with CAC PTO and Coca-Cola, is inviting 120 orphans from the African Hope School to compete in a soccer tournament among other fun activities, giveaways, and BBQ for an entire day today.
With a majority of the African Hope children being UN Refugees, most of them have fled civil war and related problems in various parts of Africa.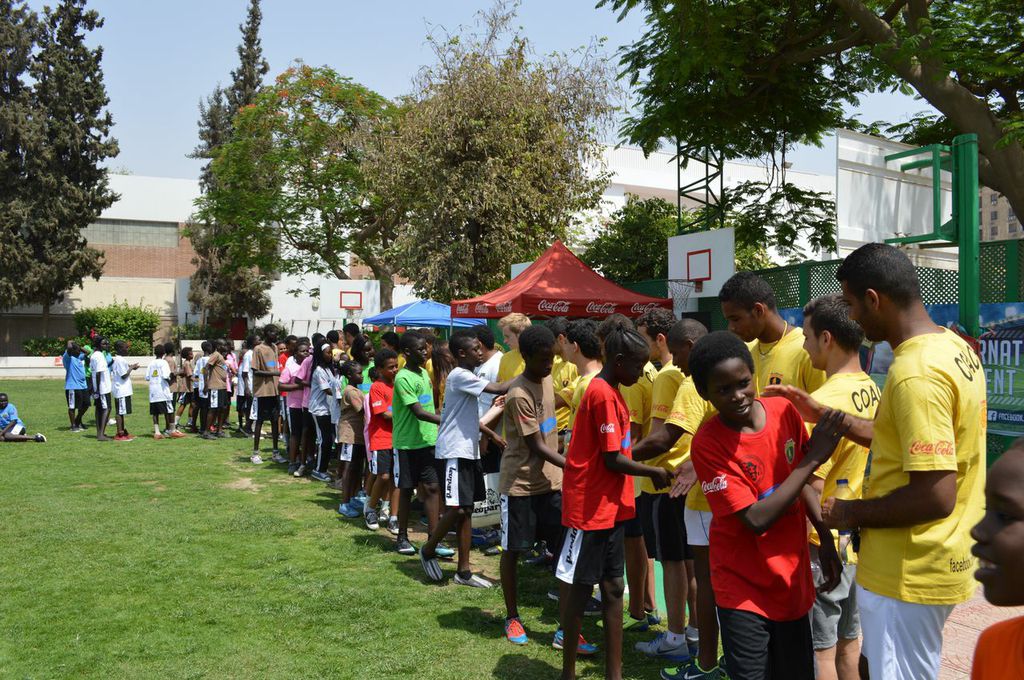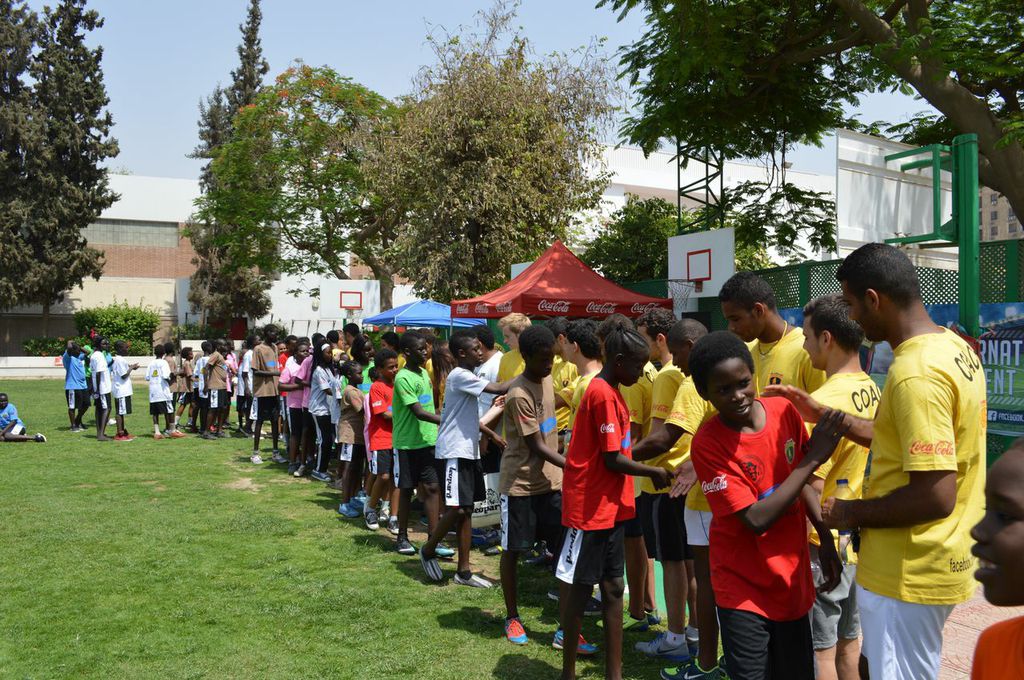 Created in 2012 by current Cairo American College Coaches Lee Paul and Zane Ahmadein, EIS stems from the coaches' mutual passion for soccer, and their intent on securing a platform to enhance and empower youth through soccer.
In addition to several programs which aim at the development of youth through physical exercise, the coaches are also keen on the players growing healthy personalities in parallel to healthy bodies. To serve that purpose, EIS commits to two local outreach events per year, such as today's, through which they encourage the players to engage in volunteer work and give back to their community.
"African Hope Learning Center has done great job to help these kids and we like to support them by providing them with an opportunity to play soccer in a fun and safe environment," said Paul, affirming that, "Inclusion, integration and empowerment are key to any child's development and soccer is a way of providing a stage for that development."
Committed to continue promoting the right to play and to youth development across the country, the coaches emphasized the concrete role of the community partners who provide various forms of assistance logistically and in terms of outreach and communication.
"It's great to see how the community rallies around an outreach event, without the support from Coca Cola, PTO and volunteers this outreach event would not be possible," says Ahmadein.
For more information about Elite International Soccer, visit their Facebook page here.
For more information on how you can partner with African Hope Learning Centre or sponsor a child, please visit their website at www.africanhopelc.com or email [email protected]
---
Subscribe to our newsletter
---