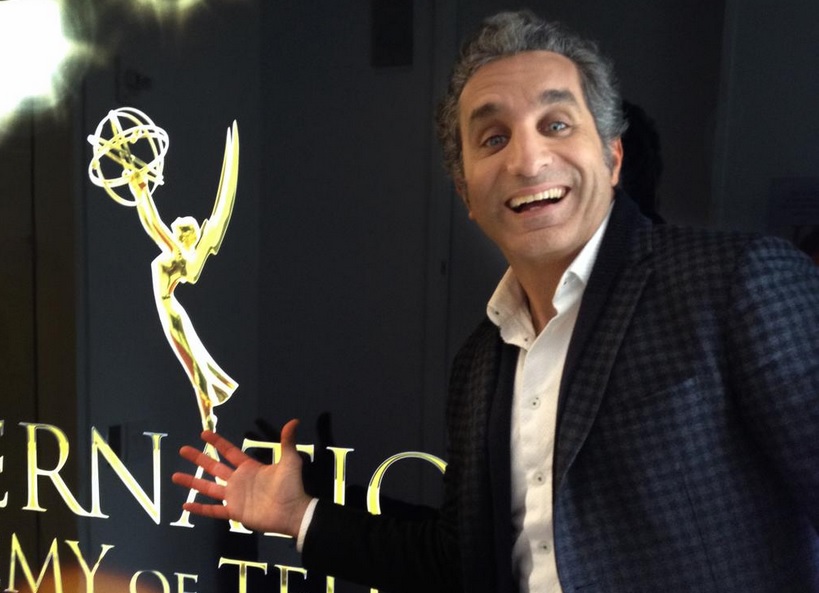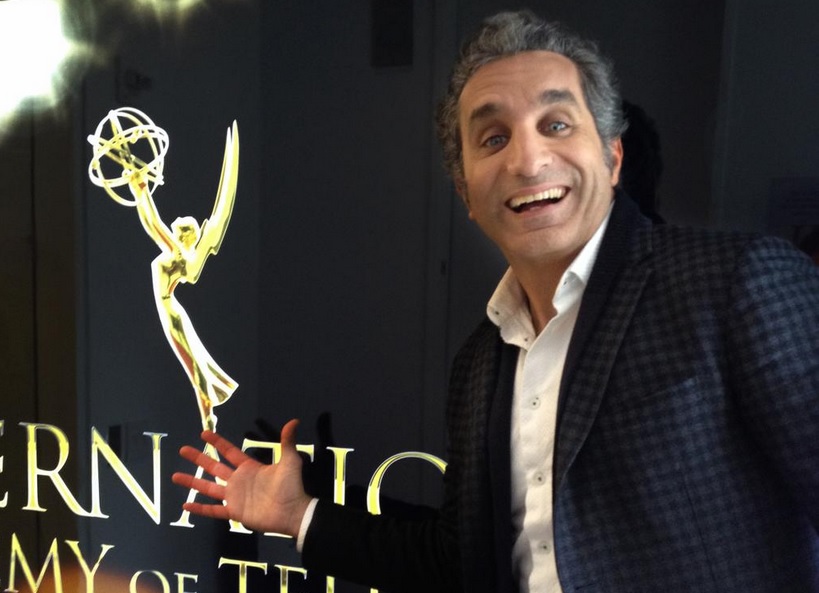 Egyptian political satirist Bassem Youssef, known as the 'Jon Stewart of the Arab World', has been announced as the host of the International Emmy Awards Gala in New York on November 23.
The International Academy of Television Arts & Sciences announced on Monday that Bassem Youssef, the former host of the political satire show Al-Bernameg, will host the prestigious international awards gala.
"Bassem Youssef has been dubbed the Jon Stewart of the Arab world but in fact his talent has no borders," said Bruce L. Paisner, President & CEO of the International Academy of Television Arts & Sciences.
"Through his own show and his many appearances on the Daily Show, he has become a comedic force and important political commentator around the world."
In a press release, Bassem Youssef said he was elated to be chosen as the host of the International Emmys.
"I am extremely honored to be chosen following the footsteps of incredibly funny and distinguished comedians like John Oliver and Matt Lucas who hosted the ceremony in the last two years," said Bassem Youssef.
"This is a great opportunity where television productions from outside the United States are recognized. Being the first host from the Middle East will put more responsibility on my shoulders to serve this position in the best way I can and I hope that this will shed more light on the vibrant entertainment industry in my region."
Although Bassem Youssef's talk show came to an end last year, his moment in the spotlight has been far from over. After leaving Egypt amidst governmental pressure that resulted in the cancellation of his controversial satire show Al Bernameg, Youssef remained busy through his many ventures. He began a fellowship with Harvard University's Institute of Politics, was featured in big-name journals such as TIME Magazine, and most recently, won the Silver Medal for Best TV Host in the World at the 2015 New York Festivals.
Since the end of his show, Dr Youssef has also been working on a number of projects ranging from seeking out the next YouTube stars for his Dubai-based talent discovery network "Tube Star Network" to working on a documentary on his life since 2011, "Tickling Giants".
Click here to read Egyptian Streets' exclusive interview with Sara Taksler, the producer and creator of Tickling Giants.
---
Subscribe to our newsletter
---