Sheikh Hassan Shehata's lifeless body being pulled into a police van.
An Egyptian Court has sentenced 23 people to 14 years in maximum security prison over the June 2013 massacre of four Shiites in Giza, Egypt.
Of the 23 sentenced to prison, only nine are in custody, while the remaining 14 were sentenced in absentia. Meanwhile, eight defendants were acquitted.
In June 2013, four Shiite Muslims were killed by a mob that attacked their houses. Five houses owned by Shiites were torched, and 32 Shiites were injured.
The deaths came on the 15th night of Mid-Shaaban, a holy Islamic night for both Sunnis and Shiites. A top Shiite leader, Hassan Shehata, had been visiting the local village of Abu Muslam in Giza, when angry locals stormed the house he was visiting, throwing Molotov Cocktails and dragging each family member out onto the streets.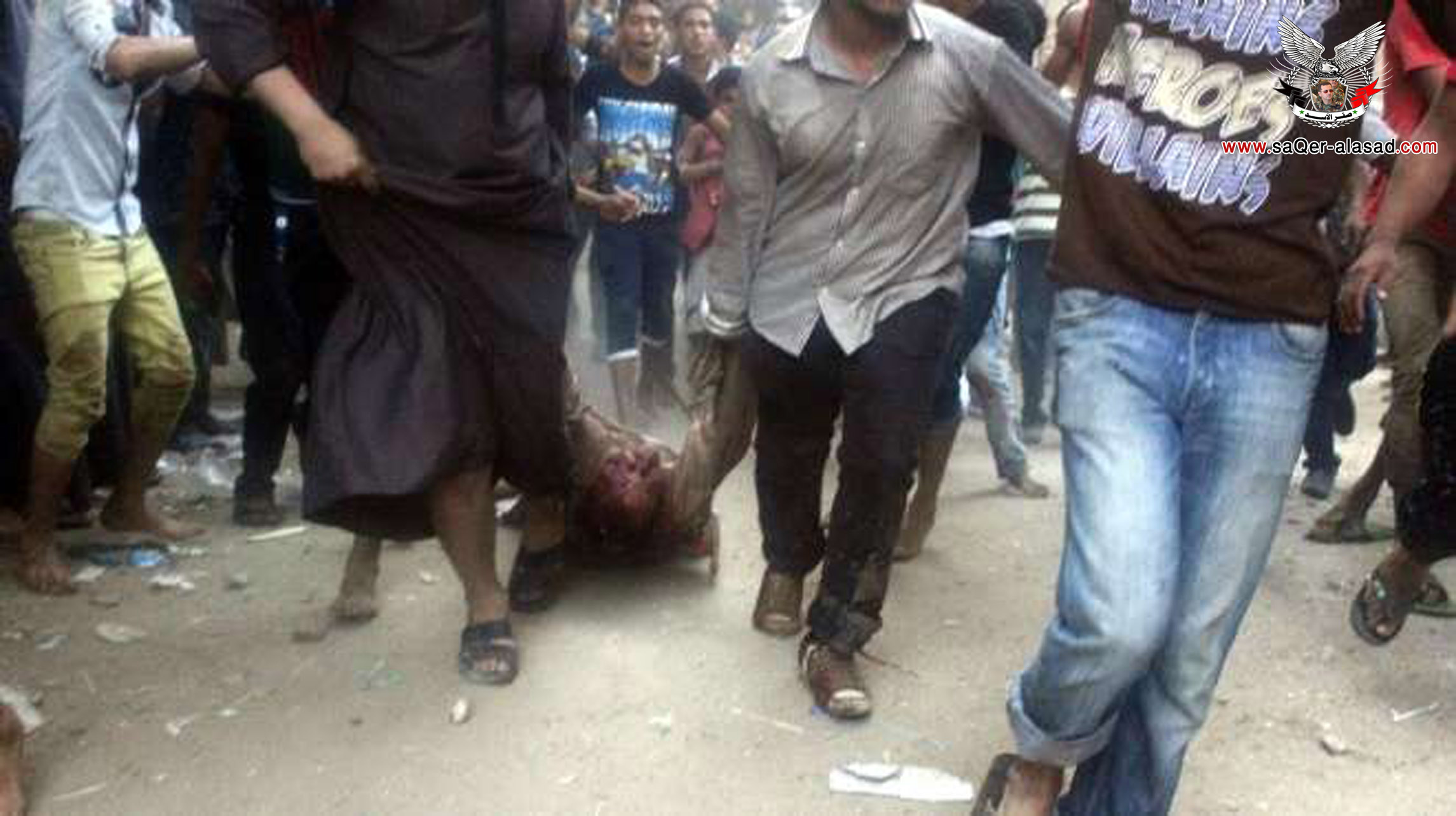 Sheikh Hassan Shehata was dragged in the streets after being stabbed and killed. Images showed Shehata being beaten and kicked as his lifeless body was being dragged for show.
The other victims had been identified as the 55-year-old brother of Sheikh Shehata and 45-year-old Abd Al-Kader Hassanein Amr. The fourth victim had initially not been identified as his face had been too badly disfigured.
After the victims were dragged in the streets amid cheering crowds, the locals dumped the bodies to nearby Central Security Forces vans, where the police officers simply piled them on top of each other. Police, at the time, had been criticized for standing idly as the mob attacked the Shiite Muslims.
Following the death in June 2013, Egyptian Shiites blamed the Muslim Brotherhood, stating that senior Brotherhood leaders had been using inflammatory rhetoric against the Shiites.
Shiite activist Bahaa Anwar stated "There are not less than three million Shiias who live in Egypt and last Saturday during the Syria solidarity conference attended by President Morsi…Salafist Sheikhs insulted Shias and incited hate against them."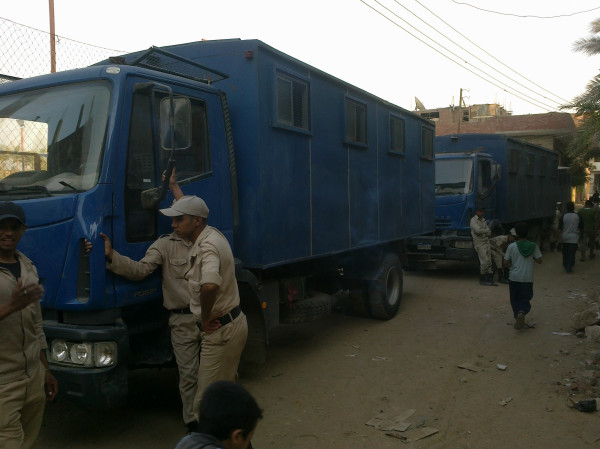 On Islamic-run television channel, Al-Nas (The People), Salafist host Khaled Abdullah hailed the event and defended those involved in the murder. The host stated that the Shiites in Egypt have often insulted the Prophet Muhammed and have been attempting to convert Sunnis to Shiite Islam.
Popular Salafist-run Facebook page, Life is Colored Salafist (which has since been deleted), also supported the killings, stating that those killed deserved it as they had been insulting the Prophet, his followers, and the wives of the believers. The page also joked and bragged about the incident stating "Hassan Shehata came to spread Shiite in Egypt, then the Egyptians came and took him to the grave."