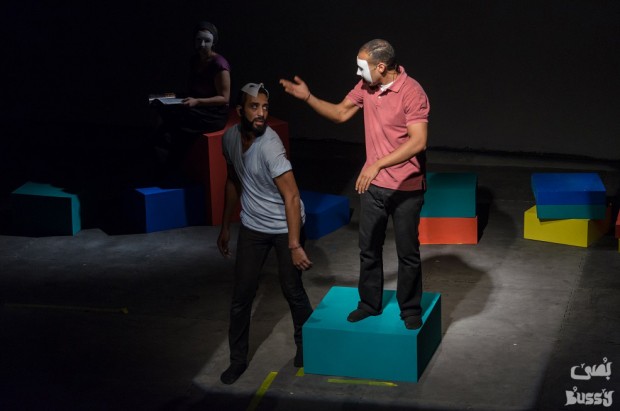 "You are a man, so you must not cry. You are a woman; if you are harassed, you have to keep your mouth shut to preserve your reputation. I am against discrimination towards both men and women," said Shady Khalil, a workshop facilitator in the BuSSy Project, commenting on how he detests hearing such stereotypical phrases.
In a bid to break the silence and fear surrounding all types of gender issues in Egypt's conservative society, Sondos Shabayek, the managing director of BuSSY, took a risky and bold step. She attempts to break down the walls of self-censorship and other social barriers to allow both women and men to discuss personal stories and problems on a public level.
BuSSy is at the same time a performing arts project and social movement aiming to document and give a voice to people who are willing to discuss gender. Women and men step on stage to share stories about harassment, rape, gender discrimination, honor killing, forced marriage, female genital mutilation, motherhood, domestic violence, child abuse, sexual assault and many others.
Issues like abortion, sexual assault, harassment or the absence of health and sex education remain taboo subjects in Egypt, but BuSSy aims to challenge these boundaries.
It all began in 2005, when the American University in Cairo hosted a performance of the Vagina Monologues. Many female students at the time felt the performances were daring but irrelevant to Egyptians. In reaction to that, BuSSy was born.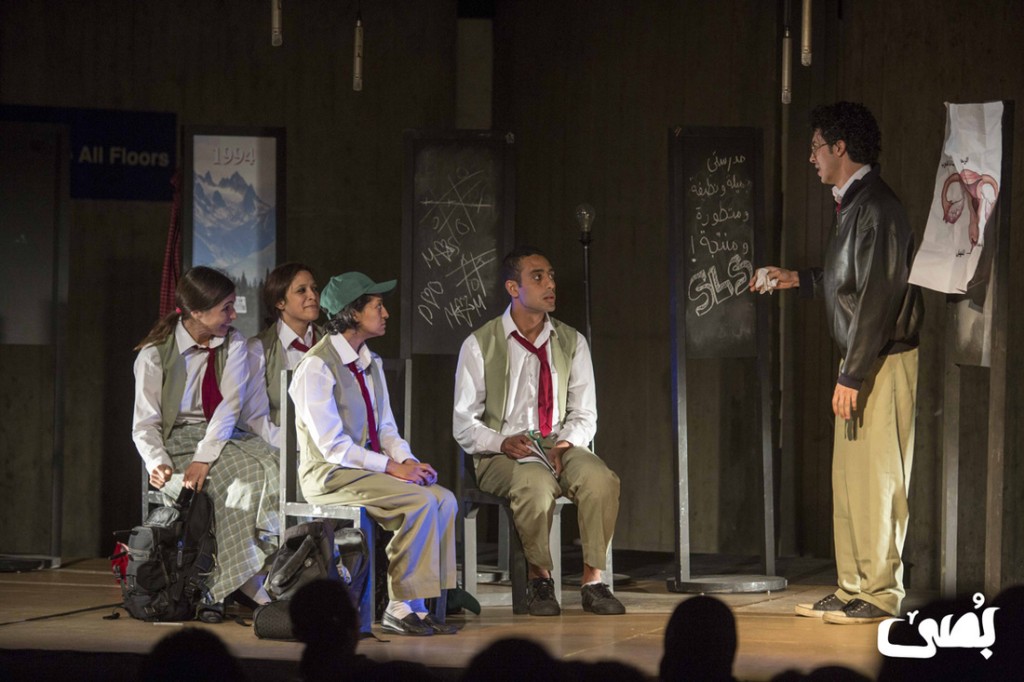 A group of female students started the project in 2006 as an annual presentation of true stories about women in Egypt. The very first BuSSy performance was a collection of stories submitted by women in response to a flyer that read: "If you have a story about yourself or a woman you know, please pick up a submission form and share it."
The monologues, which were written and performed by and for women, exposed real stories and provided, for the first time in Egypt, a space for free expression on issues that society often fails or refuses to address.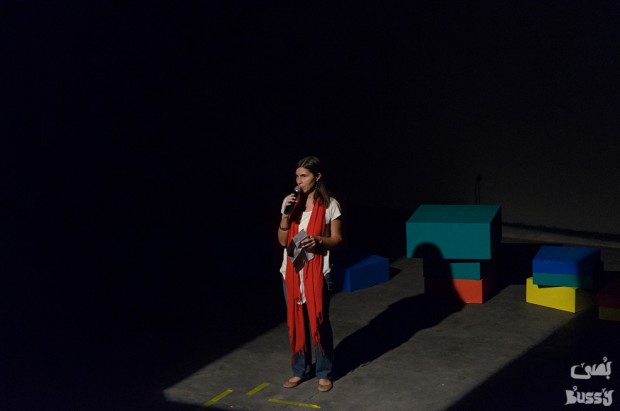 In 2010, the project widened its scope to include stories from both women and men. Both genders were invited to share their personal experiences during a workshop, and later, on stage. Many men turned out to have been eager to unveil their stories according to Shady Khalil, who is responsible for training storytellers on theatrical performance and open dialogues.
BuSSy performances first came to life, Shady explains, when many women and men came to attend storytelling workshops, finding an open and safe space where they could be heard without fear or shame. The name of the project—which means "look" in Egyptian colloquial Arabic— was meant to raise curiosity. Shabayek said it was the original name of the project since it first started, and she does not plan to change it.
"We are dreaming of showcasing more theatrical performances from across Egypt, fighting all obstacles and empowering girls and women to let their voices be heard," said Shabayek.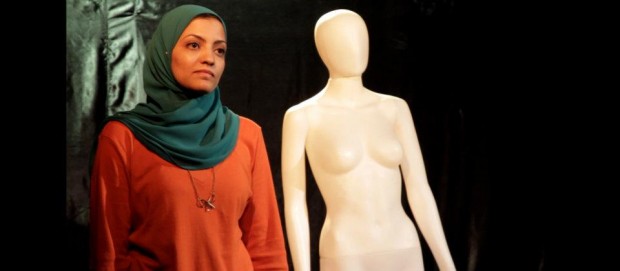 Shabayek added that throughout the workshop and performance gatherings, the group is keen not to cause any harm or risk to the storytellers. Furthermore, Khalil added that BuSSy encourages respect for the privacy of the storytellers themselves. The narrators are the ones who decide if their stories may go public and be staged in a theatre or not.
Among the aspects that posed rather problematic for the project are private and public censorship alike. Stories about abortion, love, or sexual assault often face limitations due to censorship. The BuSSy Monologues was forced to cancel their new performance '500s' last March due to content deemed inappropriate by the Cairo Opera House, the state-run venue that was supposed to host it.
It was not the first time BuSSy has been stopped from performing. In 2010, the group decided to take their performances beyond the premises of the university campus. Having been rejected by several cultural centers, their best bet was heading to the Cairo Opera House. "Each governorate has its own gender-related issues and other social problems," states Shabayek. "Cairo, for example, is the city that has the highest rate of violence," she noted.
Censorship in its many forms is something Shabayek strongly criticizes, but she noted that the project has been otherwise successful. It has already held 40 storytelling workshops and performed in Cairo, Alexandria, Minya, Assiut and Port Said. It has also showcased more than 20 performances in Egypt and gathered stories from over 500 people. Amongst the workshops were those entitled "Storytelling Assuit", "Storytelling Port Said", "I'm Here, I'm Tomorrow", "We Are All Theatre: An Introduction to the Theatre of the Oppressed", and more.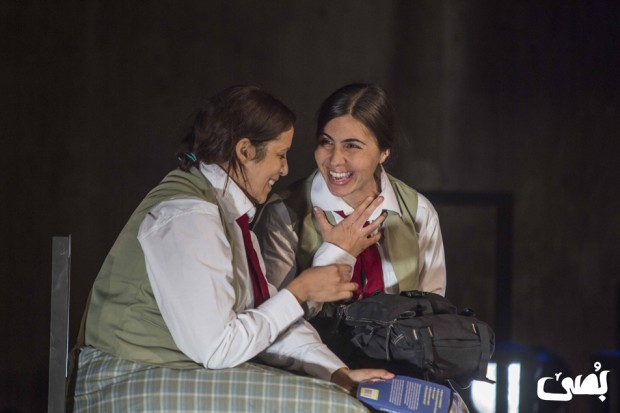 Shabayek asserted to Egyptian Streets that she will not give up despite the attempts at censorship she faces every day. Her dream is to perform in even more governorates and hold increasing workshops for those who have untold stories about gender issues, but are still too afraid to speak up.
"One of the magical moments of BuSSy that I am forever grateful for, is the memory of watching a woman in my community perform my anonymously contributed story – a story in which I somewhat blamed myself for my own situation… That night, after tears, embraces, and thank you's, I went home, and rewrote the ending of my story with a new spirit of strength, healing, hope and even celebration," reads an excerpt posted on the BuSSY blog.
The BuSSy Project is currently launching a crowd funding campaign called "A Place For Stories," through which anyone can support the initiative at [email protected] .
Share your stories with BuSSy on www.facebook.com/thebussyproject.
Edited by Kari Mageed
---
Subscribe to our newsletter
---