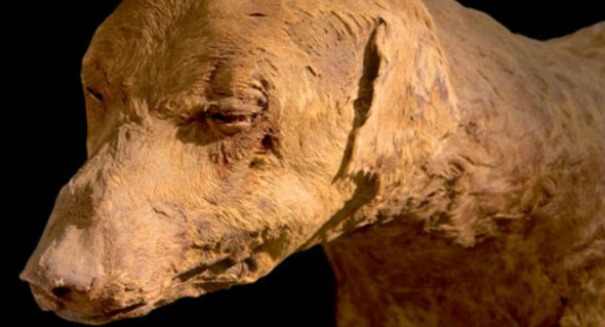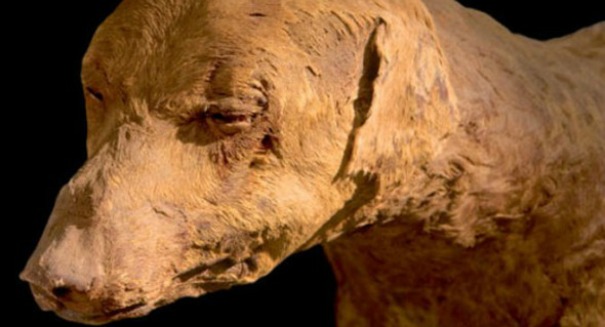 Approximately eight million mummified dogs have recently been unearthed from a mass grave discovered by archaeologists in the 19th century, according to a new study.
The Discovery News Website reported on Friday that these catacombs were found in Saqqara (a burial ground in Egypt's ancient capital of Memphis) next to the sacred temple of Anubis, the jackal-headed god of death in Egyptian mythology. The catacombs contained both mummified puppies and grown dogs.
Many of the mummies, since being discovered, have disintegrated or were likely disrupted by grave robbers who may have used them as fertilizer.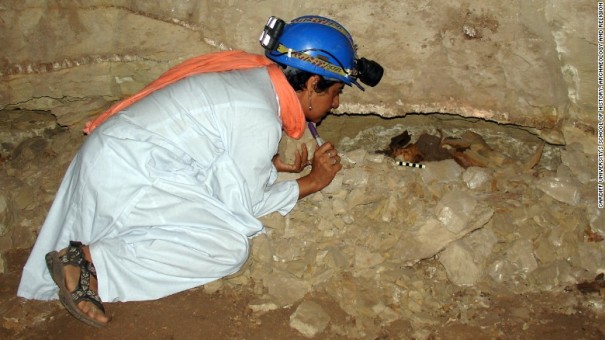 Paul Nicholson, the study's lead researcher and a professor of archaeology at Cardiff University in the United Kingdom, told Live Science that, "it [Saqqara] would have been a busy place: a permanent community of people living there supported by the animal cults."
A question one may ponder is why an ancient Egyptian would have brought an animal to Saqqara to begin with?
Nicholson explained that the display of these mummies was likely viewed as expressions of gratitude to the ancient Egyptian gods by pilgrims visiting Saqqara. Another reason stated was that ancient Egyptians would bring an animal to Saqqara to kill or bury it in order to move on to a different place.
"It's not some sort of blood sacrifice. It's a religious act that's done for the best possible motive," Nicholson noted. The animal's owner hoped that by doing this, "some good will come to you."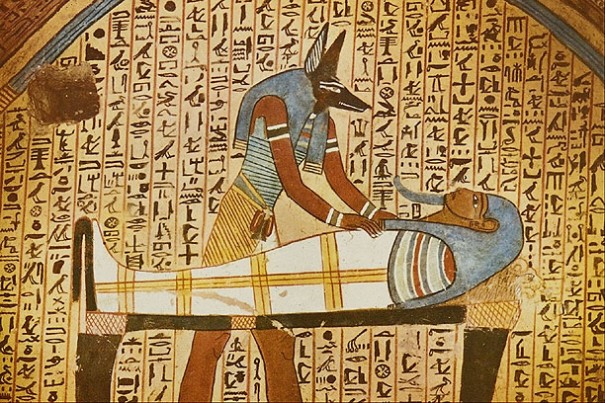 A dog was a good fit for such purpose seeing as ancient Egyptians believed it may then interact with Anubis. "Maybe you're hoping that the animal will help someone in your family who has died recently (so that) Anubis will take care of that (relative)," Nicholson explained.
Many of the mummified dogs were merely days, or even hours old, when they were mummified. Other older dogs had more elaborate burials and possibly lived at the temple, unlike the puppies that were probably "bred – farmed if you will – for the cult," elaborated Nicholson.
Archaeologists added that these puppies were likely separated from their mothers and died due to starvation or dehydration. This was assumed due to the lack of evidence of physical actions, such as broken necks, which were noted in the case of during cat burials.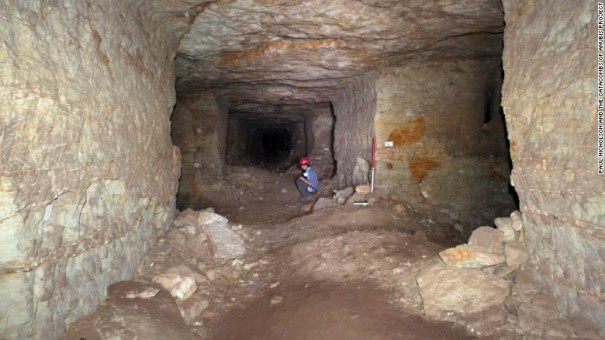 Animal cults -or group of worshiped animals- such as the one recently unearthed have gained support and attention as something uniquely Egyptian, a symbol that lived on during the invasions of Ancient Egypt, the researchers wrote in the study.
Other archaeologists who are not involved in the study agreed that the catacombs and temples probably prompted trade and commerce in the past.
They found evidence that the Anubis animal cult was an important part of the ancient Egyptian economy.
"It's probably an ancestor of a mass tourism industry," said Aidan Dodson, a senior research fellow in archaeology at the University of Bristol in the United Kingdom.
---
Subscribe to our newsletter
---