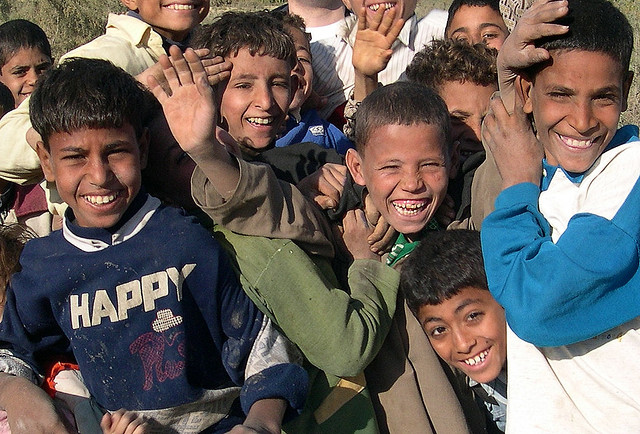 Despite the strong heat of the summer sun and the tight time before breaking fast, a number of charitable organisations are working hard this Ramadan to reach the largest number of needy people as possible.
During the special month, Muslims fast from dawn to sunset. However, it is not just about fasting, but about carrying out more charitable acts in order to feel the burden of the poor.
"The number of donations increases to triple the amount of donations during the whole year," says Maissra el-Leithy, the manager director of MegaKheir, a charitable mobile portal.
"Since we started in 2010 as a mobile portal for charities, we have partnered with 20 NGOs in Egypt, and carried out charity work in several fields; donations hit EGP 10 million during the month of Ramadan." El-Leithy says that 75 percent of big NGO budgets, including Cancer Hospital 57357, Egyptian Food Bank, Magdi Yaqoub Hospital, are collected from Ramadan donations.
According to El-Leithy, this is because many Egyptians prefer to pay their "Zakat" during Ramadan. "Zakat" – a mandatory process – requires Muslims to physically and spiritually purify their yearly earnings by offering 2.5% of their cumulative wealth to the poor.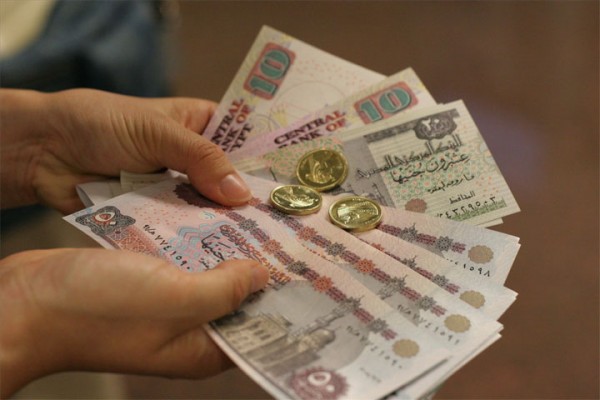 In order to take advantage of this time of giving, many charitable organisations are coming up with innovative ideas to collect more donations.
"Most Egyptians are keen to offer charity acts during the holy month, but most of them lack the know-how," El Leithy explained, adding that offering easy tools to empower people to donate is key. One way this is being done is via social media. Resala – a charitable organization tackling many social and economic issues in Egypt – is asking donators, via its Facebook Page, to visit a local Resala office and take an empty dish. Donators then prepare an Iftar meal for the needy by filling the dish with whatever food they choose, offering a convenient and beneficial way for people to donate during the holy month.
"The donation is not only a matter of preparing the Iftar meals for needy people" says one of the employees at Resala. "We also take advantage of the holy month of Ramadan by allocating such donations for several charitable projects, such as unemployment, poverty, disease prevention and building infrastructure in rural areas."
As well as preparing half a million bags for the poor, Resala has launched a number of campaigns during the holy month. One, called #PinkRamadan, is a co-operation with the new free breast cancer treatment hospital Baheya. Another is a project for collecting used clothes and distributing it before Eid el Fitr.
This year, the government and civil societies have given more concern to rural areas, which suffer from poor services and infrastructure.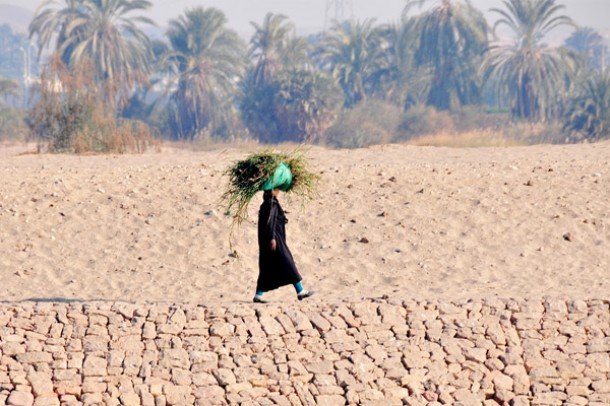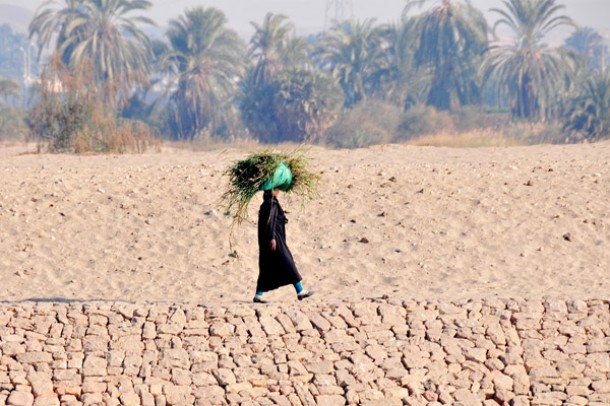 The Head of PR at Misr El Kheir – a UK-based charity aiming to catalyse sustainable development efforts in Egypt and Africa – says that, 70 percent of its food boxes were prepared for rural areas in Upper Egypt, specifically the coastal city of Marsa Matrouh and the South Sinai governorate.
Magdi Selim, the head of the department of studies and execution at Misr El Kheir also said that all campaigns are targeting needy people, regardless of any political or religious intentions.
Another charity, Waqfeyat al Maadi Community Foundation (WMCF), decided to help jobless youths in Ramadan by offering them bags full of equipment, instead of food, in a bid to help them start their small business in furniture manufacturing, roof agriculture and other industries, enabling them to earn a living.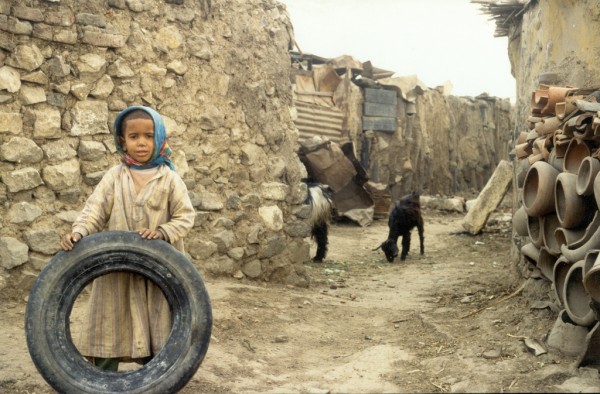 According to the World Bank, unemployment in Egypt has started to slowly decrease, averaging 13 percent in the first half of 2015 (still 4 percentage points higher than 2010).
Meanwhile, a CAPMAS (Central Agency for Mobilisation and Statistics) report showed in April this year that 26.3 per cent of Egyptians are living in extreme poverty. Extreme poverty is classified as earning less than LE 10.7 (US$ 1.40) per day.
A 2010 study by the Information and Decision Support Center (IDSC) showed that the economic impact of charity in Egypt estimated at an impressive EGP 4.5 billion during Ramadan. One of the most popular charitable models – Mouad el Rahman, also known as meal tables – fed about 1.9 million individuals, according to the study.
However, Egypt still has a long way to go, as it only ranked 120 out of 135 countries in the World Giving Index (WGI).
The WGI is an annual report published by the Charities Aid Foundation, which ranks over 130 countries in the world according to how charitable they are, using data gathered by the Gallup International Association.
---
Subscribe to our newsletter
---