By Nayera Yasser
"I wish I were a man. If I were a man, I would have done many things. I dreamt of many things for myself. I want to live." These were the words a factory worker had to say about being a woman in a community that only respects men.
Harassment is a major phenomenon in the Middle East. However, there are certain societies that lack the needed understanding of such a phenomenon. In an environment such as a factory, sexism and harassment are frequently permanent features that female workers have to encounter day-in, day-out.
Ashoka, Not Guilty and Al-Ibrahimiyah, three NGOs based in Egypt, joined forces in an attempt to shed some light on a long forgotten community. Through short stories and a documentary, the three entities managed to penetrate the world of several unfortunate women.The three entities hosted a special night at Concord Elsalam hotel to share the two projects with the public plus offering an open microphone for the attendees to add their valuable personal perspective on the issue. The public included well-known directors, authors and journalists who commented on the film and the national dilemma.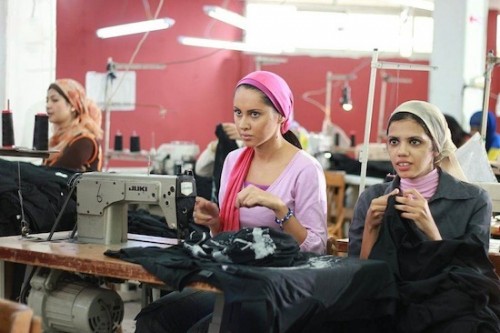 During the night, the creative minds behind the book and the documentary discussed their message and work with the crowd and also gave highly informative speeches to highlight the importance of their initiative.
"I was approached by both Dr Laila [Selim Rezkallah] from Not Guilty and Youssef from Al-Ibrahimiyah to create a film about the harassment of factory workers and in public spaces," said Romany Saad, a local director who has previously worked on some short films and documentaries.
The main idea was to eliminate stereotypes by getting the stories out in the public, whilst helping the women involved acquire a better understanding of harassment.
"Some topics are difficult to implement as people might not be willing to open up about them," Saad said. "Winning their trust and bonding with them was the hardest part; I met them before filming and they told me everything I needed and more. Nonetheless, they did not share all of the stories in front of the camera."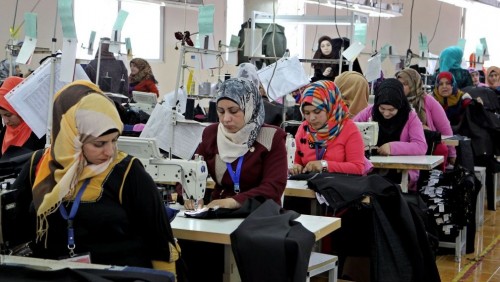 According to Saad, women who were involved in his documentary did not quite understand the concept or the correct definition of harassment. "They do not understand what harassment is, they believe that harassment is the same as rape. What we would regard as horrific stories are just mere daily routine to them," Saad explained.
Throughout the movie, several workers refused to label what happened to them as harassment. Whether being called names, touched, or even beaten, the women, who could be categorised as victims, preferred to consider this behaviour normal, due to the fact that they are women.
"I have not seen anything positive in men. I hate men. Do not be upset with me. Any time you are on public transportation you see men harassing women, young women being abused. As time goes by, harassment increases more and more," said one of the workers in the documentary.
In addition to the film, Laila Selim Rezkallah, founder of Not Guilty, found another medium to get several testimonies to the public. Rezkallah managed to combine 10 shocking stories about the bare truth of harassment.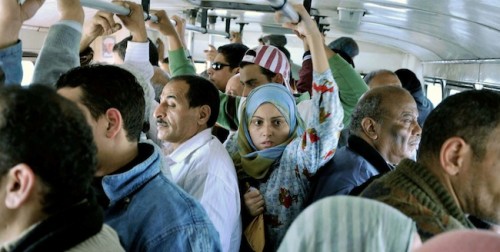 In her book "Secrets", Rezkallah narrates incidents that were never shared before in fear of criticism and rejection. "Only 10% of the cases reach the common public because our society always finds a way to criminalise the victimised, women rather than the men, which encourages them to repeat the crime again," said Rezkallah.
Rezkallah, who originally studied medicine and has a PHD in philosophy, founded Not Guilty in order to educate children, parents and teachers about harassment, as she highly believes that it is all related to the children's upbringing and societal traditions.
"Both the book and the film are not the complete picture. We just wanted to let the community know that the real problem lies in society itself. Harassment and bullying are forms of terrorism which threaten the country in whole," said Rezkallah.
Her initiatives have received various recognitions, such as Ashoka's award for the Arab Sociology Innovators. Also her educational materials are set to be distributed throughout schools across the nation after signing a deal with the Ministry of Education.
According to the statistics mentioned in the book's introduction, one in each four girls is physically abused before her 18th birthday.
---
Subscribe to our newsletter
---