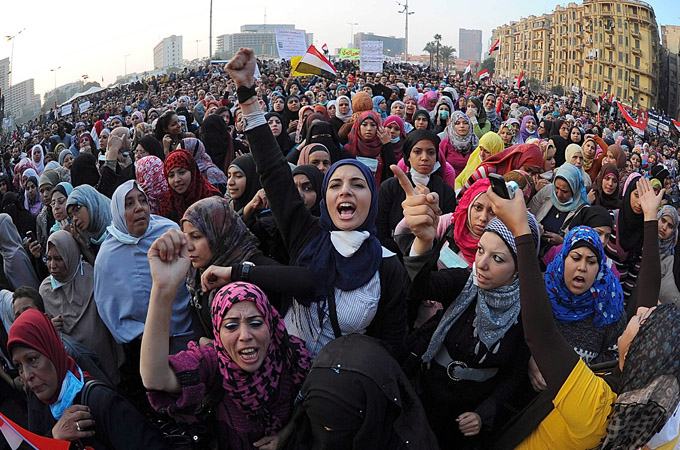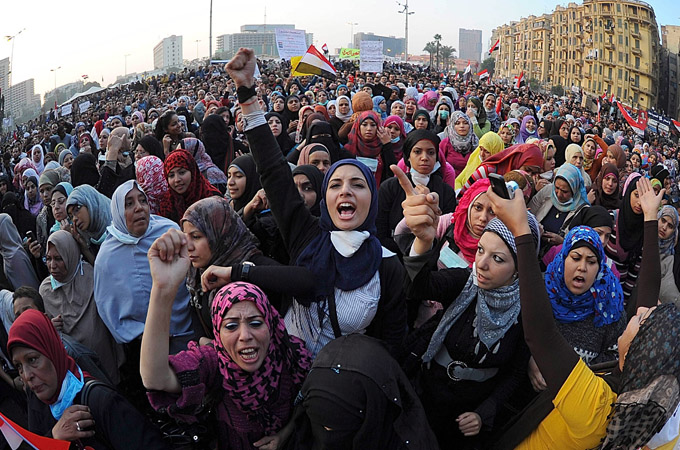 Recent statements made by Colonel Manal Atef, who heads the department in the Interior Ministry specifically set up to tackle violence against women, revealed a series of more stringent measures to prevent sexual harassment, particularly during the holidays.
As part of this, Atef promised that there will be an increased number of female police officers in the street and in public transportation to help combat the annual holiday phenomenon.
The department dealing with violence against women was established in 2013. Following this, Egypt passed an anti-harassment law in 2014, which penalizes those found guilty of sexual harassment with a fine of LE 3,000 to LE 5,000 ($419 to $700) and/or a jail sentence of no less than six months.
Both Atef and General Abu Bakr Abdel-Karim, the Minister of Interior's aide for public relations and media, have urged women to report harassment directly to police officers or using several mobile phone numbers.
Critics, however, believe that these promises are made annually without resulting in a direct impact on the spread of the phenomenon.
"Every year police promise serious interventions, and we see the presence of female police officers across Cairo and they do nothing. They arrest us instead," says Shady Abou Zied, founder of a citizen-led initiative called Harassing the Harassers aimed at shaming offenders, in an interview with Mada Masr.
Abou Zeid also said that his campaign would be halting their activity this Eid, citing fear of police persecution.
The I Saw Harassment initiative, another anti-sexual harassment campaign, released a statement on Monday listing the locations it considers to be harassment hotspots and announcing that they will consequently be present this Eid.
The locations listed are: outside Cinema Miami in Talaat Harb Street, Abdul Moneim Riyad Square, outside Cinema Metro in Talaat Harb Street, Tahrir Square and between the Maspero building and the Nile Palace Bridge.
Still, as the first day of Eid commences, the spotlight has shifted to ongoing security threats and political unrest in the capital, momentarily moving the focus off of harassment.
---
Subscribe to our newsletter
---