Egypt's World Squash Federation (WSF) Juniors Women's Team has defeated the USA in the final of the WSF Women's World Juniors Team Event, winning the championship for the fifth time in a row.
The final, held in The Netherland's Eindhoven, marked the third final in a row that saw Egypt's women compete against the USA.
The Egyptian side, composed of Salma Hany, Habiba Mohamed, Nourhan Gohar and Mariam Metwally, managed to clench the title after having defeated Malaysia in the semi-finals.
The final against the US saw Salma Hany matched against Kayley Leonard, while Habiba Mohamed played against Sabrina Sobhy. Despite the American side's performance, the Egyptians found themselves winning after being pushed to four games.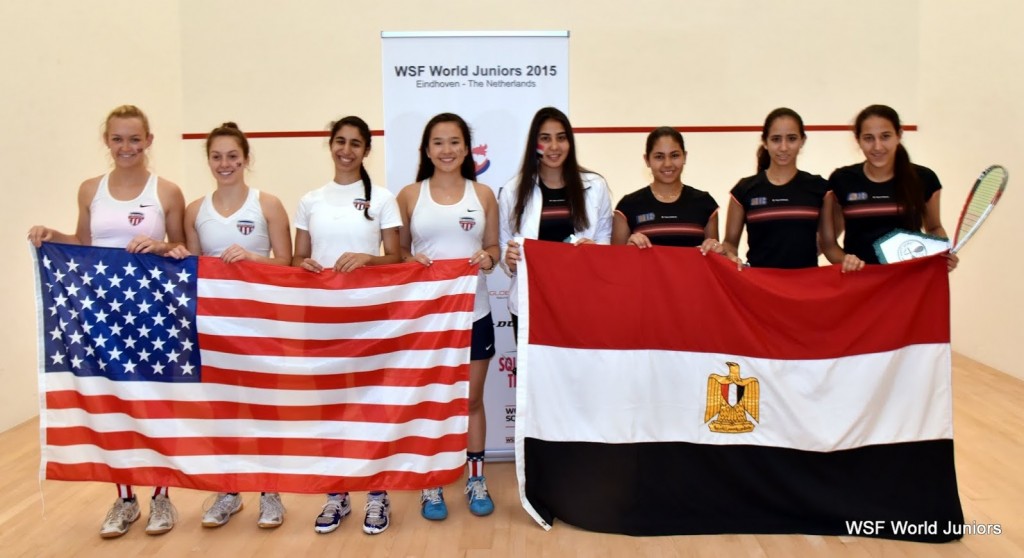 "We are so, so, so, so, so happy to win this title," said Nourhan Gohar to the WSF, who added that she was grateful not to be placed in the final by Egypt's managing team due to Habiba and Salma's stellar performances.
"Habiba and Salma played really well but at one-all in each match we were getting worried. We told Habiba to do this for Egypt, and at one-all in Salma's match I thought we were going to lose so I started to warm up. But she managed to win, and that's really big for us."
Salma meanwhile found herself with an early birthday present after winning the title just one day before she celebrates her 19th birthday.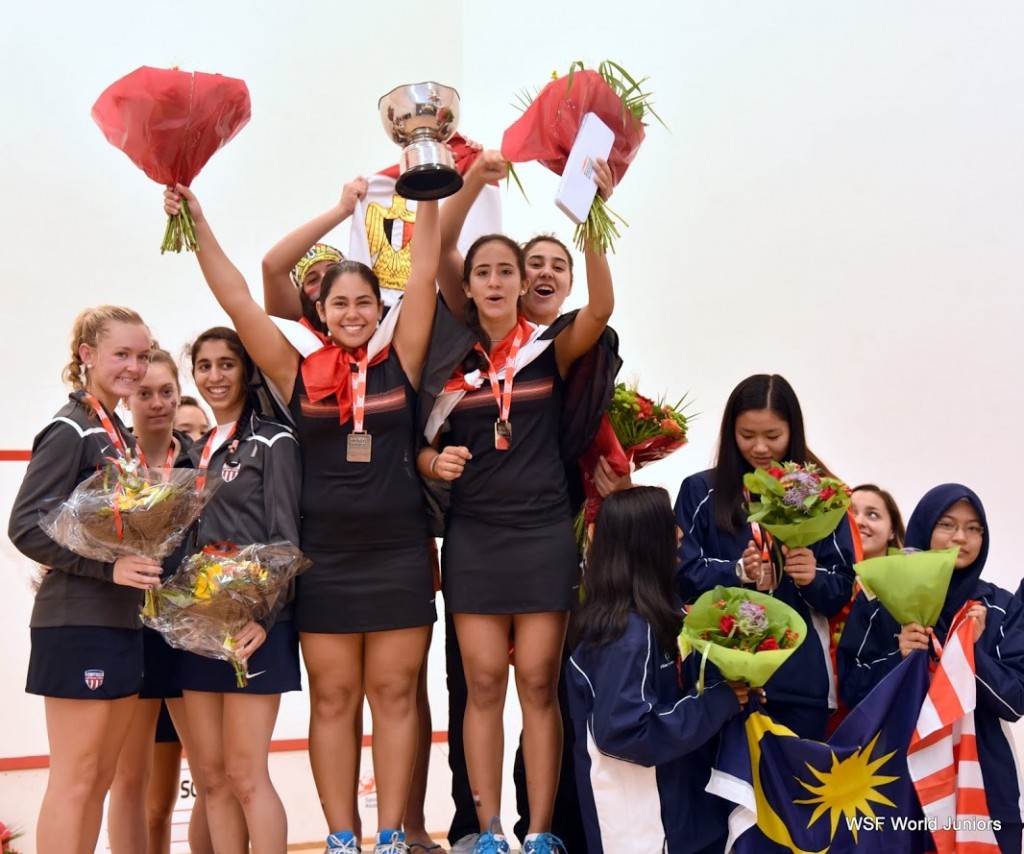 "When the referee said 'stroke' on that last point I just exploded, and then I cried my eyes out," said Salma to the WSF.
"Our coaches and the National Federation have helped us so much, put so much into this that it's the least we could do to repay them. It's my birthday in a few hours' time, and I'm so happy to be able to finish my junior career by winning this title as part of this amazing team."
New Junior Champion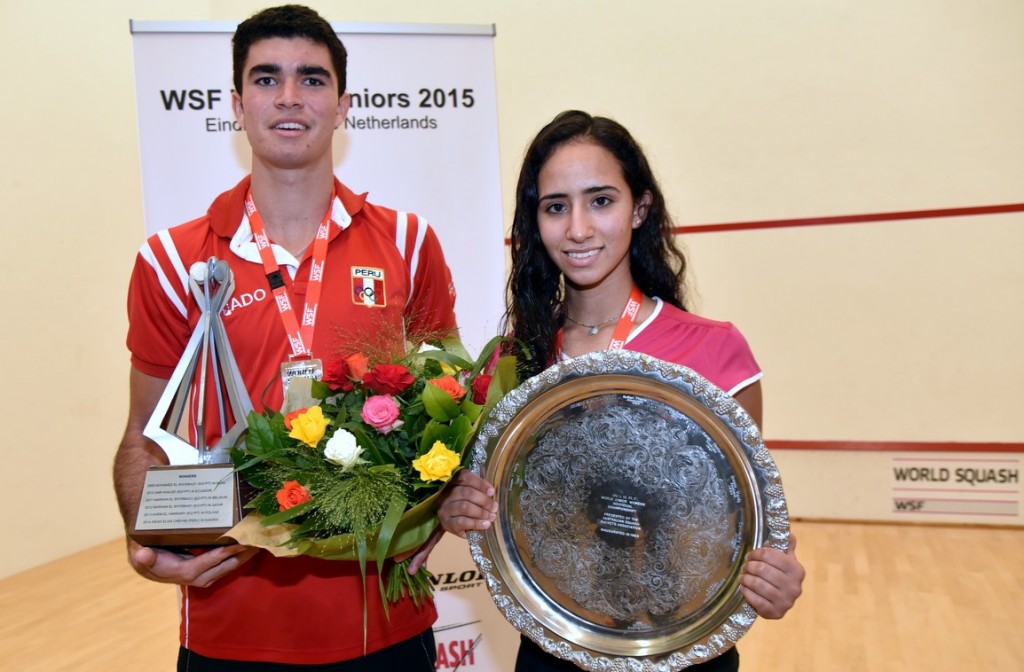 The WSF World Juniors event in Eindhoven also saw Egypt's Nourhan Gohar grab the top title for the individuals event.
Nourhan Gohar beat fellow Egyptian Habiba Mohamed, marking the fifth successive Egyptian win of the WSF Junior Championships.
The finals saw Nourhan and Habiba compete against each other for the second time in a row. Last year in Namibia, Habiba managed to become world champion after defeating Nourhan in what was a fiercely contested match.
After once again becoming the World Juniors champion, Nourhan expressed disbelief.
"I can't feel anything right now," said Nourhan to WSF. "I'm so happy!"
---
Subscribe to our newsletter
---