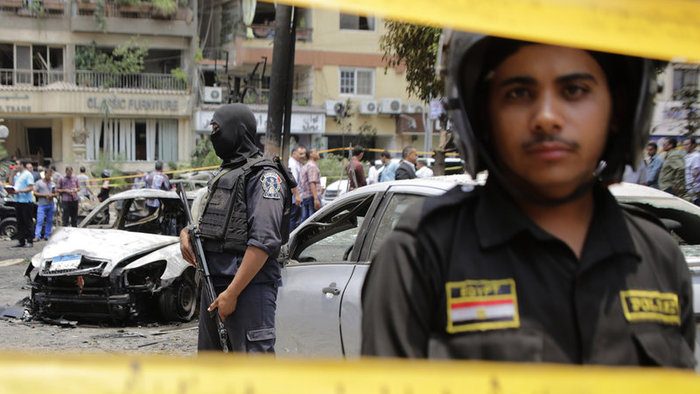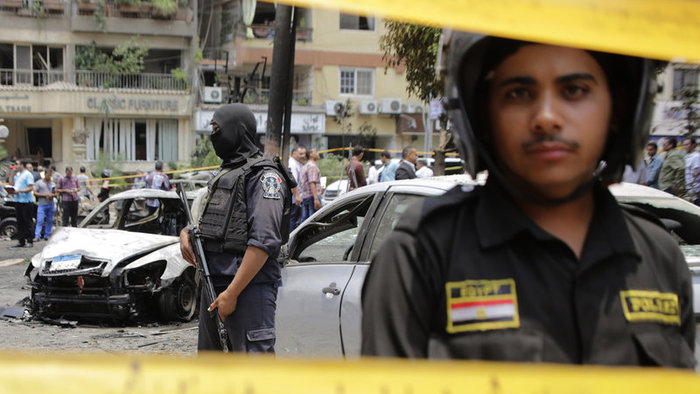 Security forces arrested three Facebook users on Saturday accused of campaigning for Islamic State fighters in the Upper Egyptian town of Sohag, in what appeared to be an implementation of a newly-issued anti-terrorism law.
A security campaign targeted the houses of a veterinary physician and two students in a centre in Sohag, according to a statement from the Sohag security directorate. The prosecution ordered their detention for 15 days pending investigation.
Authorities found a laptop with videos released by Islamic State fighters in Syria and Iraq in possession of the three detainees, the statement read. They are accused of embracing the "jihadist" ideology and attempting to spread it among citizens and through the use of Facebook.
Egyptian President Abdel Fattah al-Sisi ratified the anti-terrorism law last week, which issues the green light for a series of new penalties that can be applied onto people involved in terror-related activities.
Article 29 of the legislation punishes by a minimum of five years in prison all those who create or use a website to promote ideas or beliefs which call for committing "terrorist acts", to mislead security authorities, to affect "the course of justice" in a "terrorist crime" or to exchange messages or assign responsibilities within "terrorist groups".
The cabinet passed a draft of the law and referred it to the State Council in July, on the same day that militants in Sinai escalated their attacks on security forces in the peninsula, killing at least 17 security personnel.
The law has since become the centre of criticism by local and international rights groups, amid fears that it expands the definition of terrorism and that it will restrict press freedom.
---
Subscribe to our newsletter
---