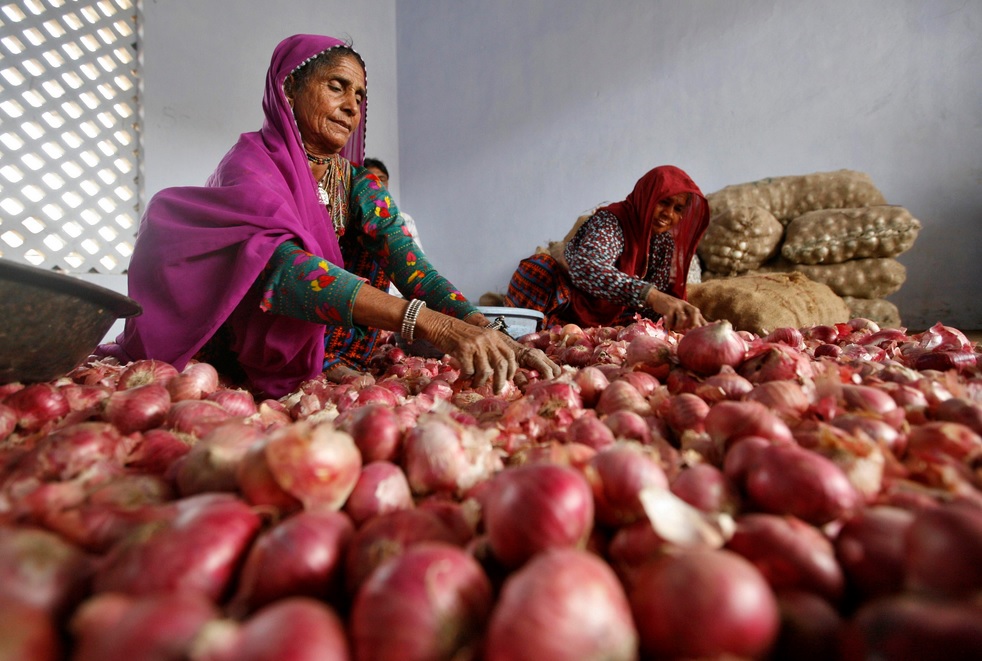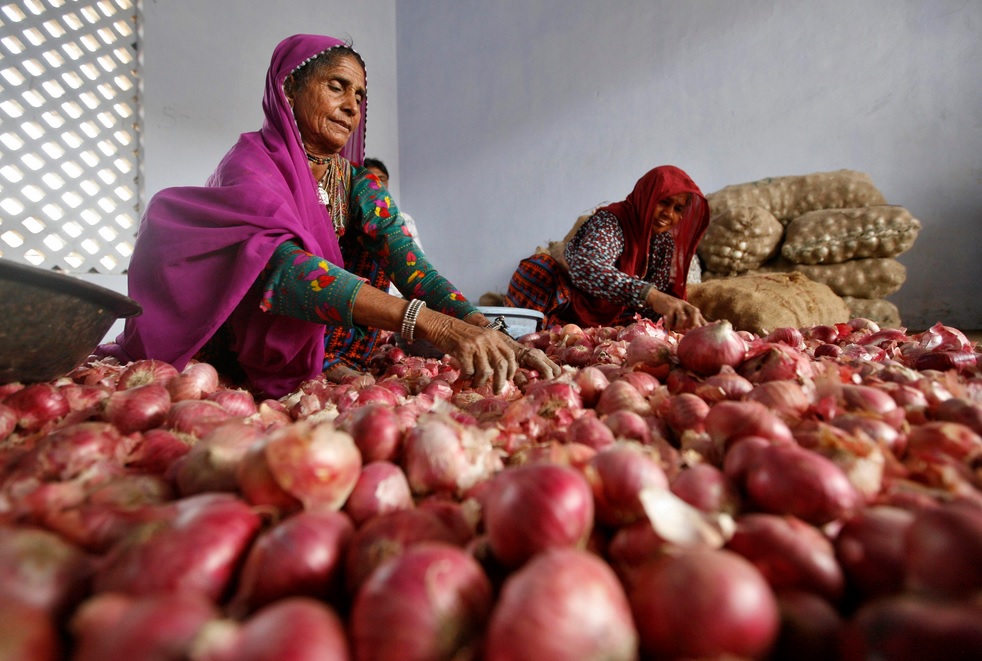 Egypt has exported 18,000 tonnes of onions to India in just two months as onion prices continue to surge following heavy unseasonable rains in India's onion producing states.
According to The Times of India, onion prices have been trading at 60-70 Indian rupees ($US 0.90-1.00/EGP 7.20-8.41) as a shortage of onions led to a 'crisis'. Crops had been damaged following heavy rains, leading to high prices due to the lack of onions to meet the demands of the 1.25 billion strong population.
As a result of the shortage, Indian imports of onions from Egypt during the months of August and September 2015 reached 18,000 tonnes. A similar amount is expected to be exported to India in the coming two months, according to a statement cited by the Times of India.
This is the first time India, which also imports oranges, has imported such high quantities of onions from Egypt. The Times of India reported that in 2014-2015, India imported just 576 tonnes of onions from Egypt.
Strengthening Bilateral Ties
In August, Sushma Swaraj, External Affairs Minister of India, met with President Abdel Fattah al-Sisi during her visit to Cairo.
According to the Indian Embassy in Egypt, India is considered to be Egypt's seventh largest trading partner and second largest market for Egyptian exports.
The volume of Indo-Egyptian bilateral trade has witnessed significant growth between the fiscal years 2002-2003 and 2011-2012, which started at $US 727.62 million and exponentially grew to $US 4.3 billion, records the Indian Embassy in Egypt's website.
In March of 2013, following ousted President Mohamed Morsi's visit to India, renewed trade relations were fueled by holding the first meeting for the India-Egypt Joint Trade Committee. By the end of the fiscal year 2012-2013, bilateral trade between the two countries had jumped to $US 5.45 billion, according to the Indian daily, The Economic Times.
According to The Economic Times, the size of Indian investment in Egypt has approached $US 3 billion, spanning over 50 Indian ventures.
---
Subscribe to our newsletter
---