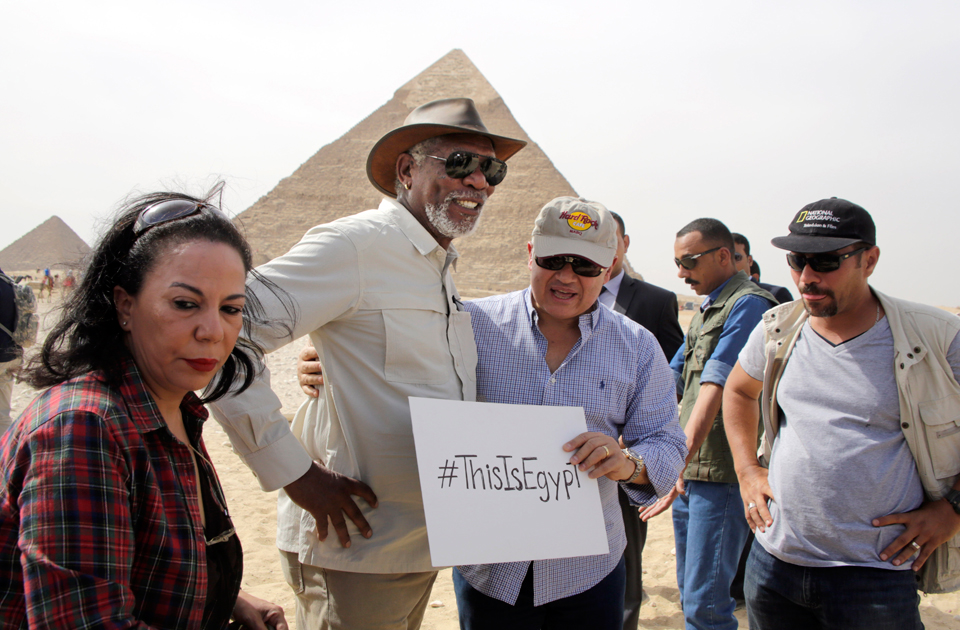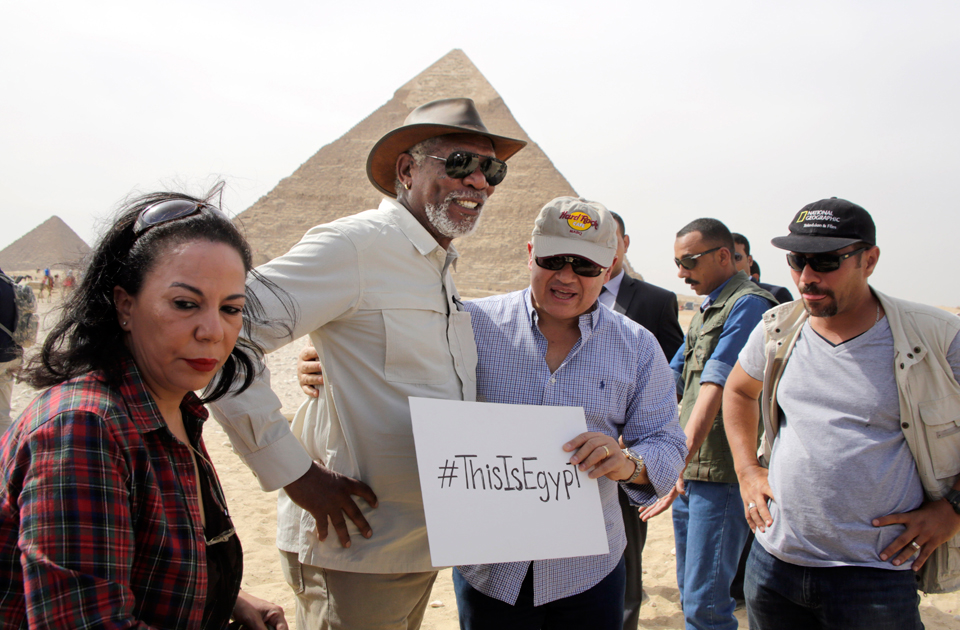 Hollywood actor Morgan Freeman, 78, has visited the Pyramids of Giza with Minister of Tourism Hisham Zaazou where he promoted the #ThisIsEgypt tourism campaign and continued filming his new National Geographic documentary 'The Story of God'.
#ThisIsEgypt is a social media campaign aimed at showing the 'real image' of Egypt and dispersing perceptions of the country as unsafe. Egypt's Ministry of Tourism said that it hopes Freeman's visit, coupled with the hashtag and other campaigns, will boost cultural tourism to Egypt.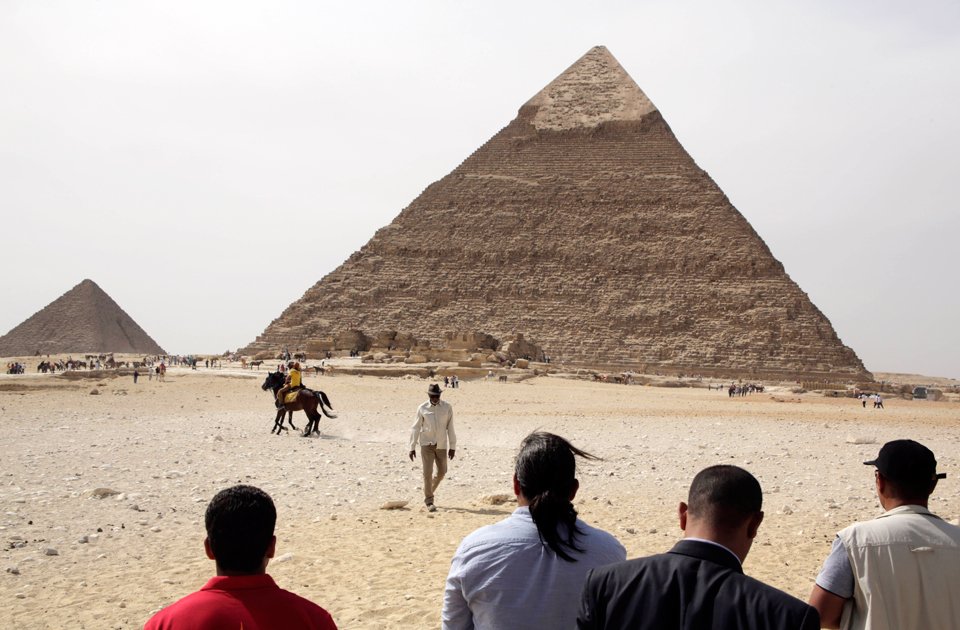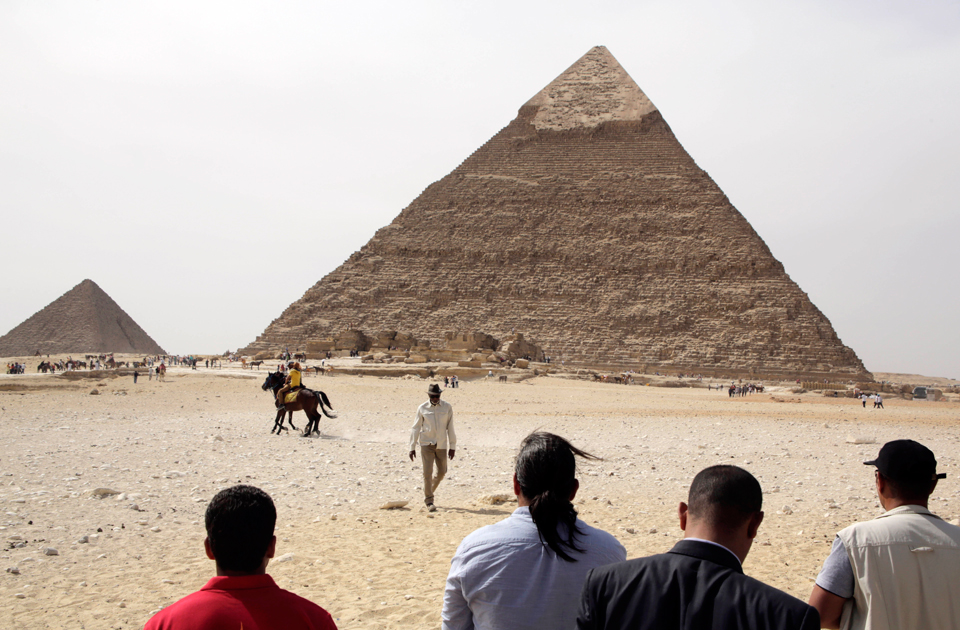 Earlier this week, Freeman had arrived in Egypt to 'immerse himself in Egyptian culture' and explore the religious identities of modern and ancient Egypt.
Freeman also visited the historic Khan El-Khalili market, Tahrir Square and other areas of downtown Cairo.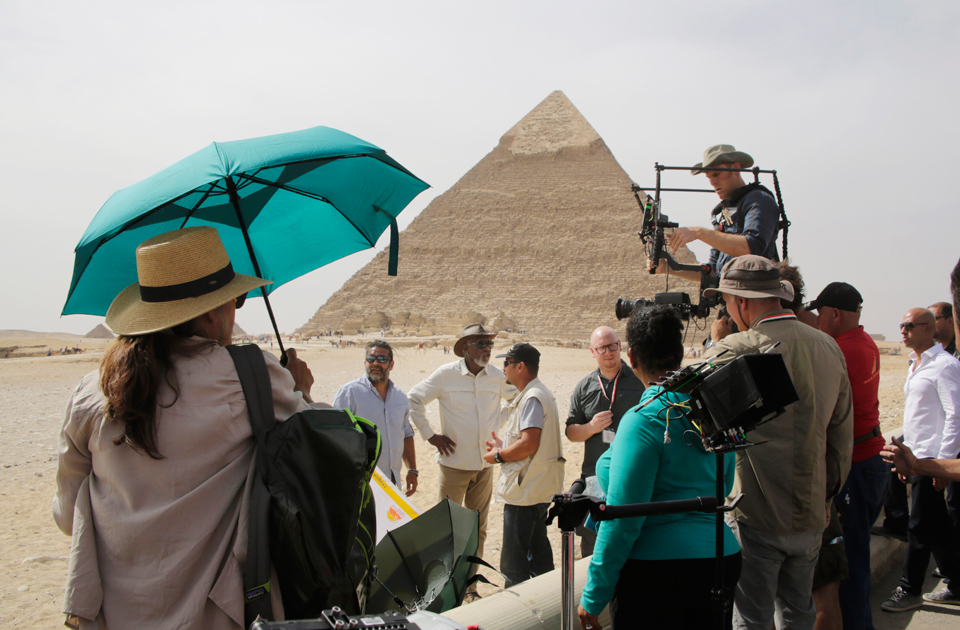 Outside of Cairo, Freeman's trip included a Nile cruise and a visit to Luxor, the world's largest open air museum.
Hisham Zaazou, Egypt's Minister of Tourism, said that visits by celebrities such as Freeman promote Egypt as a tourist destination and helps alter the image of Egypt as unsafe.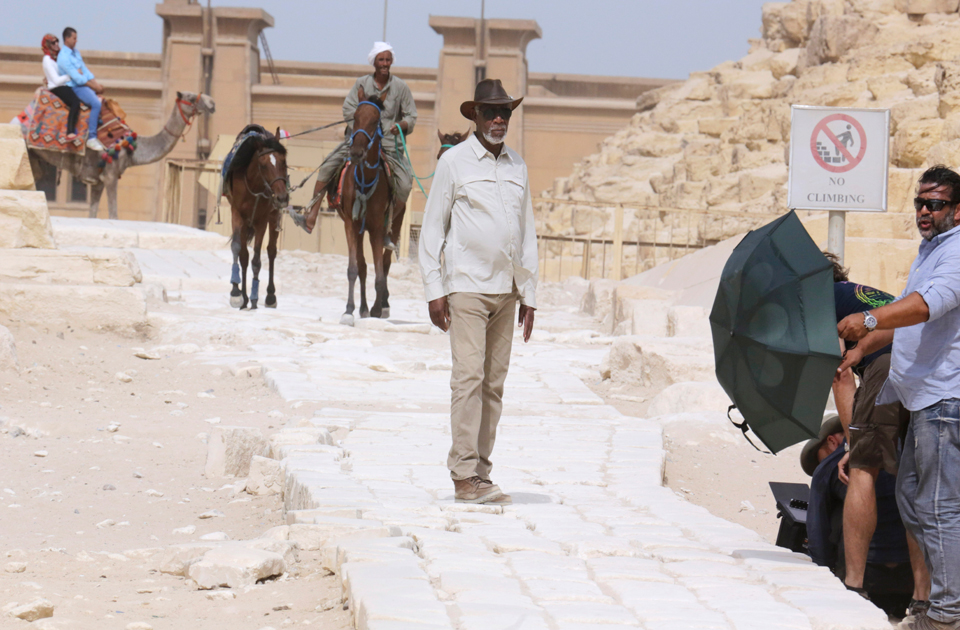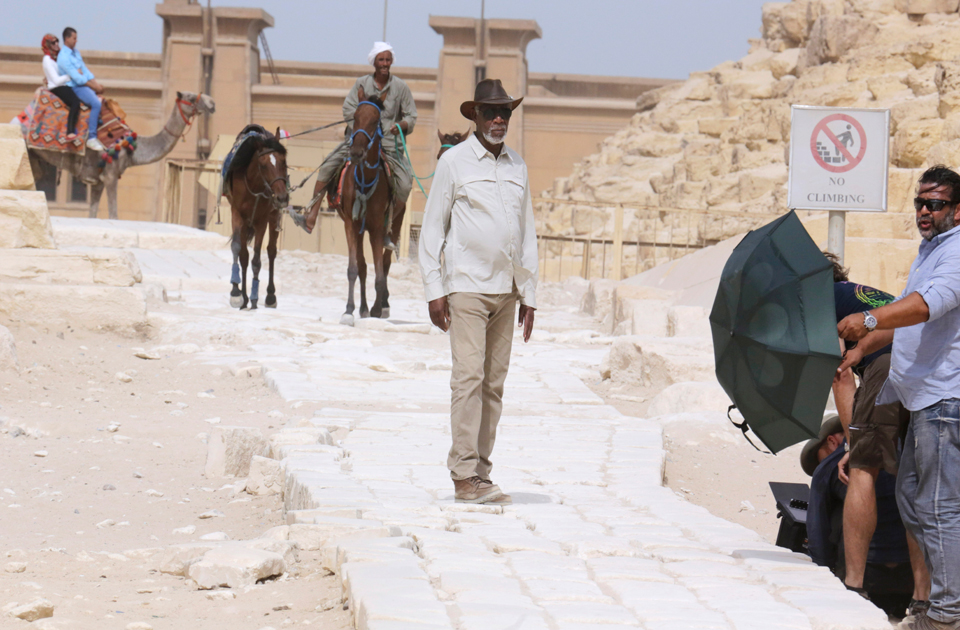 'Story of God' is a documentary that follows the 78-year-old actor as he immerses himself in different religions and traditions from across the world. Freeman left Cairo for Jerusalem to film his next segment.
Egypt has faced a decline in the number of tourists visiting the country since the January 25 revolution in 2011. The tourism industry in Egypt employs millions of Egyptians and is an integral source of income for Egypt's economy, accounting for 11.3 percent of the country's gross domestic product.
---
Subscribe to our newsletter
---