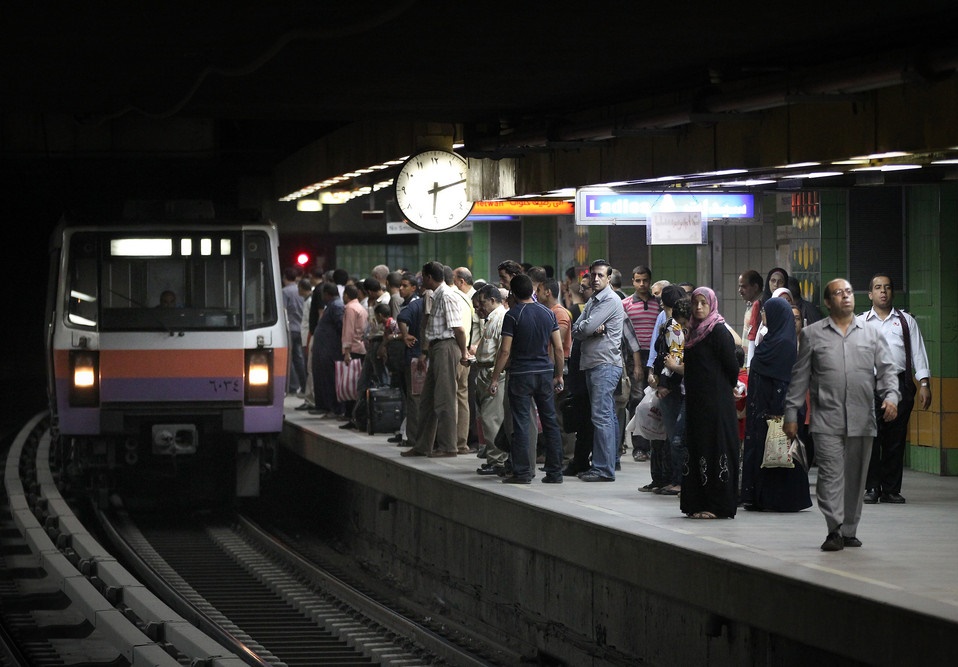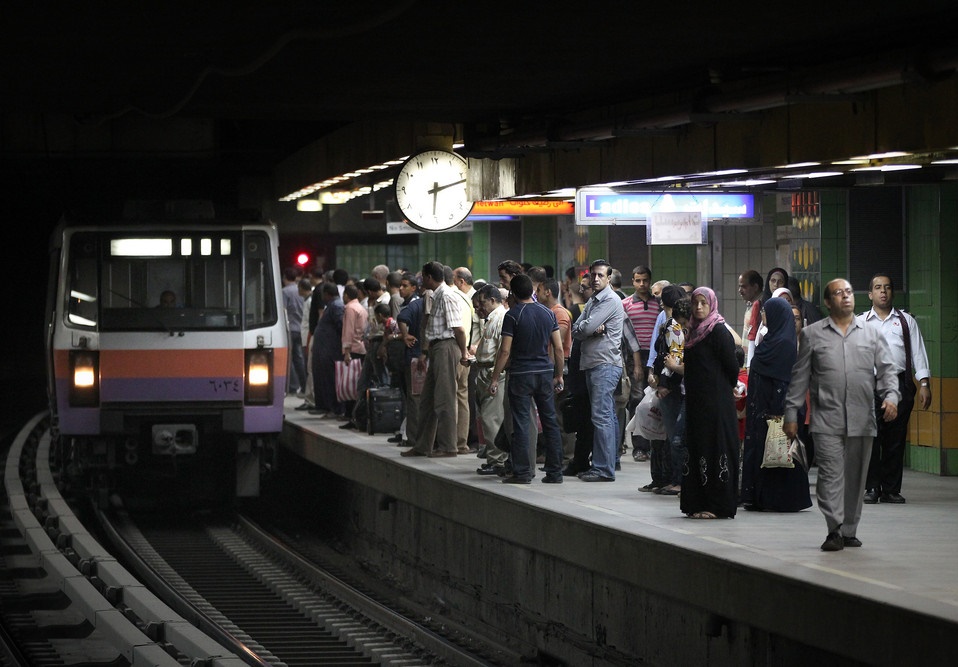 Since it was first launched in 1987, the metro became one of the most important means of transportation in greater Cairo. After all, there is nothing better than moving from one place to the other in the largest city in the Middle East without getting stuck in traffic for hours or dealing with the sometimes-hefty price of taking a cab.
Experienced metro riders probably know that it's sometimes better to spend more time and money to reach your destination if it means not being crammed along with millions of oxygen-deprived people in a metro car.
But if you do decide to take the metro, there are a few things you should know about one of only two metro systems in Africa that will make your ride easier and more comfortable, whether you're going to have to use it everyday or if you find yourself using the metro for the first time
1. THERE ARE THREE METRO LINES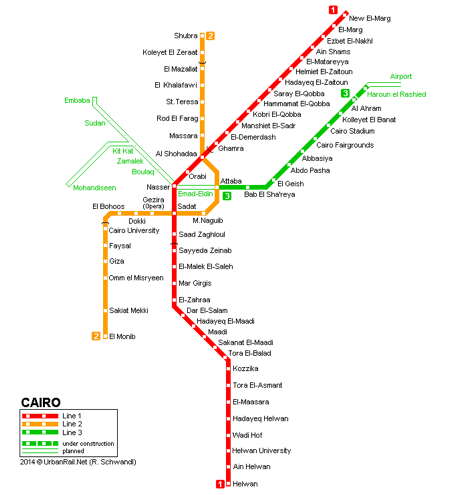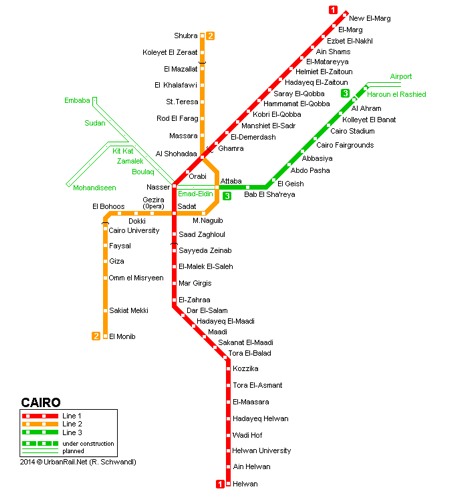 Line 1 (Marg to Helwan)
This was Cairo's first metro line ever and can serve around 60,000 passengers per hour in each direction. With only five stations underground, this line goes all the way from El Marg to Helwan in south Cairo, covering almost 44 kilometers. Through line 1, you can reach hotspots like Maadi, Tahrir (El Sadat station), Ramsis (El Shohada station) and other parts of downtown.
Line 2 (Shubra to Giza)
The line starts from Qalyubia from Shubra El-Kheima going southwest to central Cairo in Giza at El-Moneeb station. It has vital stations going to places like Cairo University, Dokki and El Sadat, El Shohada and Attaba stations, where you can switch from line to line. Attaba station in this line is very important, as you'll have to use it if you want to go to Heliopolis or places near it.
Line 3 (Attaba to Korba)
The line is best described as a European metro experience in Cairo. The metro cars are air-conditioned and finding a seat is always easier in this line since fewer passengers use it than the other two lines. Though it's not completely finished, this metro line helps you reach Heliopolis conveniently and soon you'll be able to use it to go to the airport.
2. THERE ARE LOW-TARIFF TICKETS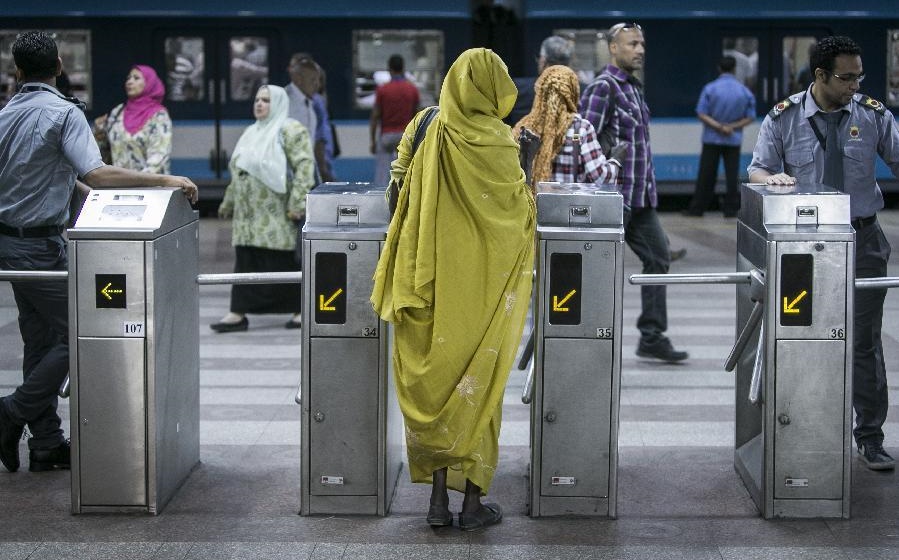 Despite news saying that the metro ticket price might not stay the same, for now it still costs only one Egyptian pound, which is not expensive at all considering the distance it covers. If you're going to use the metro on a regular basis, I suggest you subscribe for a metro card. It won't make a big difference in the ticket price unless you're a student but it will give you the peace of mind of not having to stand in line to get a ticket everyday.
3. WORKING HOURS
Everyday, the first car kickoff is at 5:15 AM and the last car parks at 12:30 AM.
4. WATCH OUT FOR PICK-POCKETING
Like any other metro or any crowded space actually, there are a few pickpockets out there taking advantage of your amazement at how packed the metro can be and stealing your precious iPhone. This video is a great example of how to act when you're entering the cart to avoid snatchers like the guy in the green shirt.
5. NO ONE STANDS ON THE RIGHT SIDE OF THE ESCALATOR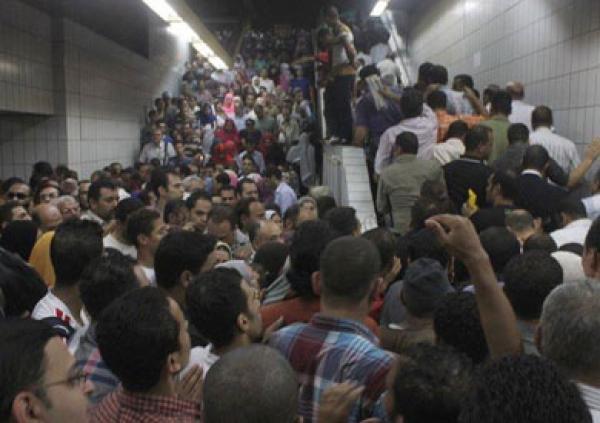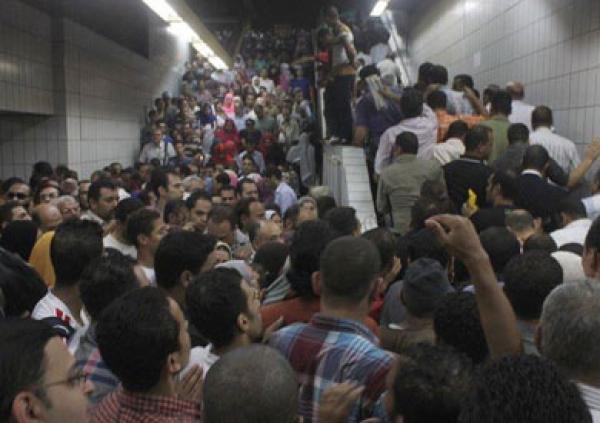 If you're in a hurry and want to take the escalator, you should know that most probably you're going to have to shift from right to left, since no one stands on the right. You might be able to dodge them all until you eventually bump into a couple that can't stay away from each other for a few seconds, blocking your path. The stairs are your best option if you're in a hurry.
6. EL SADAT, EL SHOHADA AND ATTABA STATIONS ARE THE MOST CROWDED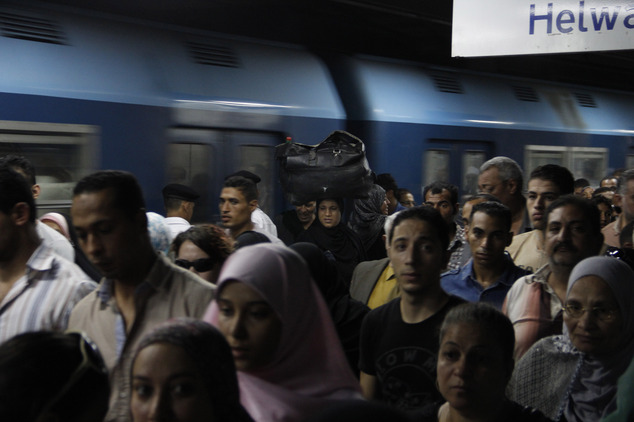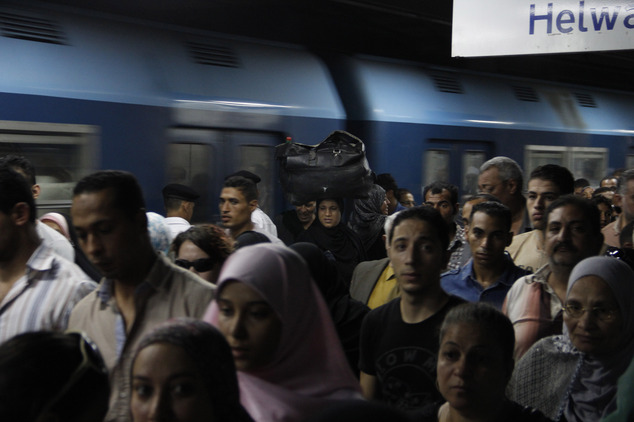 This should be very obvious since these are the three stations you can use to change lines. So expect to find a lot of people on the platform if you're getting off or on and be aware that the oxygen level drops tremendously there.
7. THERE ARE CARTS DEDICATED EXCLUSIVELY TO WOMEN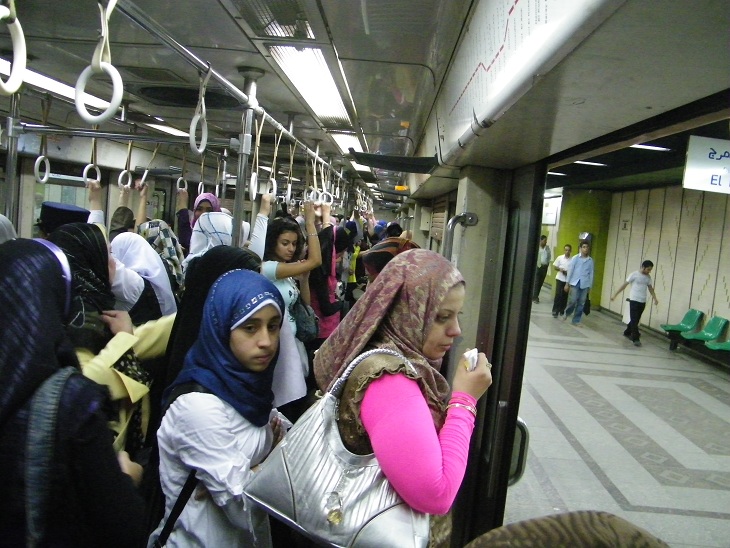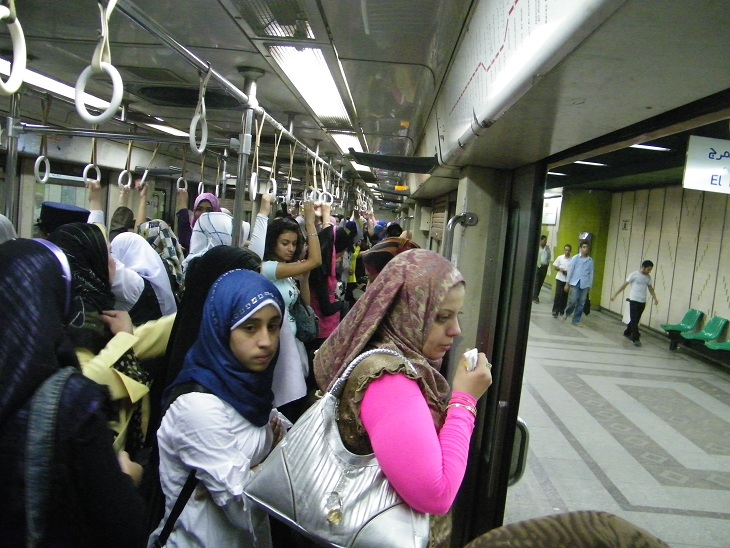 This is important for all males out there who never knew about this fact because if you're unfortunate enough to get in one of those carts, most probably it won't be a very happy metro ride for you.
8. THERE ARE NO GARBAGE BINS OR BATHROOMS
As if metro officials are trying to encourage bad behavior. Make sure you won't need to use the bathroom at any point while you're in the metro, especially if you're going to be in it for a while. As for the lack of garbage bins, to be honest it wasn't always like that but this was a recent decision security forces made seeing as terrorists can put homemade bombs in garbage bins. While that might be a legitimate reason, there must have been a better solution than giving people a reason to litter.
9. PEOPLE GET ON AND OFF FROM THE SAME DOOR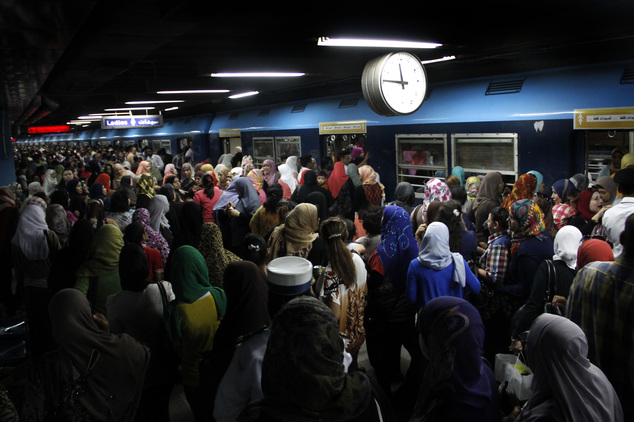 Even though there are specific doors for passengers to get off and different doors to get on, no one actually uses them accordingly. Nobody will bat an eye if you enter through the exit doors or vice versa, so save yourself the hassle of trying to get to the "right" door.
---
Subscribe to our newsletter
---