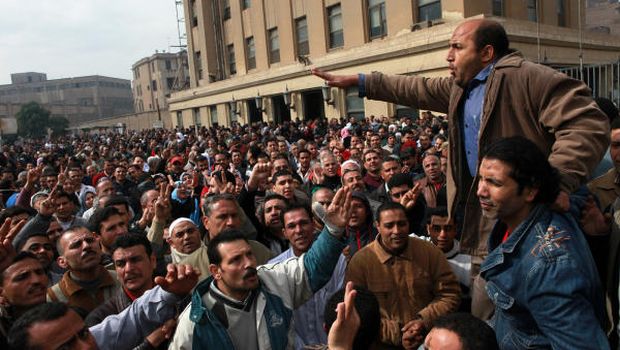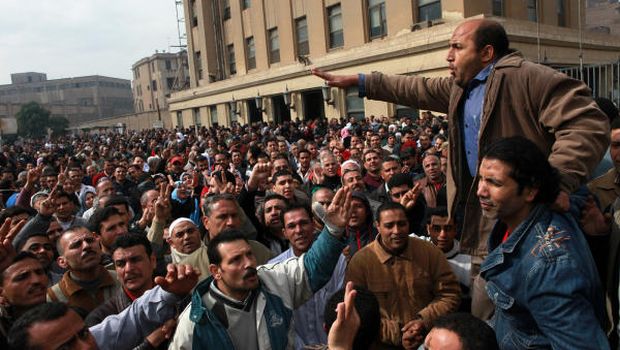 Workers at Mahallah's Misr Spinning and Weaving Company ended an 11-day strike Sunday following a written guarantee that they will be granted the 10 percent social allowance promised by the president to be given retroactively starting July.
Operations have been "restored fully across all departments," state-run news agency MENA reported.
The company says that the strike has led to losses amounting to at least EGP 25 million.
In an official written decision, Egypt's investment minister approved the allowance, retroactively, starting July as promised by President Abdel Fattah al-Sisi in a September decree.
The social bonus seems to have been lost in translation as complex, at times conflicting laws were issued this year.
On Thursday, one of the workers, who preferred to remain anonymous for fear of reprisal, said workers will continue striking until management presents a written document guaranteeing the company's commitment to deliver their financial demands.
Even though the workers were granted the allowance, the source claimed workers were threatened that their salaries will be docked in upcoming paychecks, deducting the 11 days of the strike.
The workers had ignored an ultimatum by the labour minister, which expired on Wednesday, the eighth day of the strike. The minister had told them to put off their strike before the government attends to their demands, warning that "legal measures will be taken against any attempts to obstruct work."
Workers at the company were outraged at his statement, saying that he is imposing a "condition" instead of resolving the crisis.
The Mahallah textile company is known for its political significance as it has a long history of labour struggles.
Mahallah textile workers had planned a strike to protest against the increased cost of living and low wages in April 2008.
The strike attempt was thwarted, which pushed workers to take to the streets and clash with security forces. Calls for solidarity led to street clashes with police and the birth of the April 6 Youth Movement, one of the groups that electrified the January uprising.
In 2008, the company employed 24,000 employees but today workers say there are 17,000 people working in the company which is lower than the "19,000" cited by MENA. Nonetheless, workers fear that the declining numbers are a deliberate step towards privatising the company.
---
Subscribe to our newsletter
---