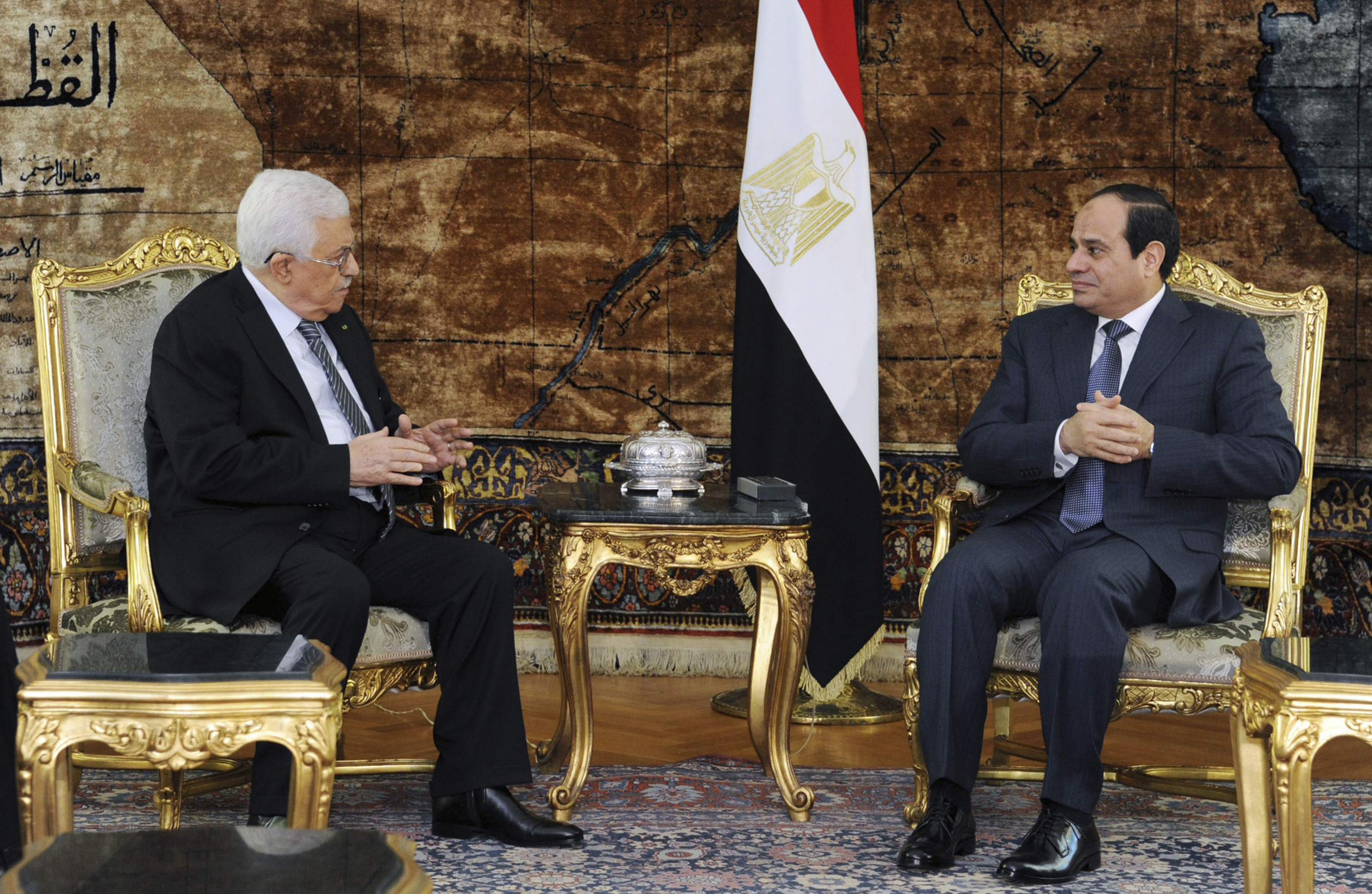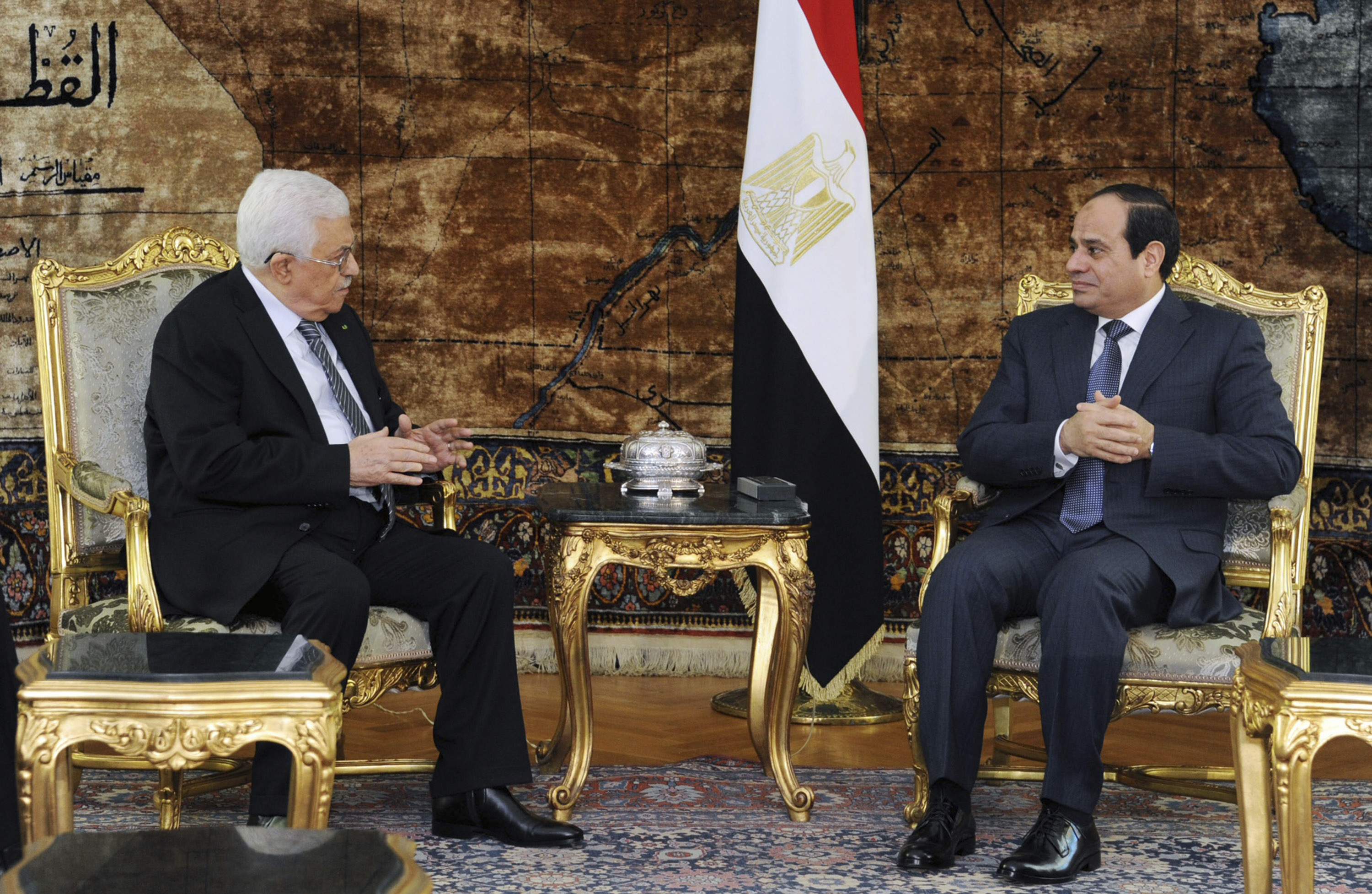 Palestinian President Mahmoud Abbas said on Sunday he rejected a plan proposed to him during the rule of ousted Egyptian President Mohamed Morsi to settle Palestinians on 1,000 kilometers of Sinai in Egypt, reported Al-Arabiya Arabic.
Speaking to press in Cairo, where he met with his Egyptian counterpart Abdel Fattah El-Sisi, Abbas said Morsi had urged him to accept the plan to expand the Gaza Strip into Sinai, despite Abbas' insistence that he "would not accept one centimeter of Egyptian land."
According to Abbas, Hamas, which has exercised de facto rule over Gaza since 2007, conspired with Israeli officials to come up with the plan.
He also asserted that Sisi, who was Egypt's Defense Minister at the time, strongly opposed the plan.
This assertion comes in contrast with previous reports that Sisi was the one who offered 1,600 kilometers of Sinai to be annexed to the Gaza Strip.
However, Egypt's Foreign Ministry and an aide to Abbas both slammed these reports as untrue. In September of last year, secretary general of Abbas' office Tayeb Abdel Rahim told the official WAFA news agency the claims were "fabricated and baseless".
Earlier on Sunday, Abbas and Sisi met to discuss the situation in Palestine, where tensions between Palestinians and Israelis have been on the rise for the past two months.
Abbas urged the Egyptian president to capitalize on his relations with international parties to pressure Israel to stop "provocations" that lead to violence and bloodshed.
On September 13, clashes broke out between Palestinian youth and Israeli security forces in al-Aqsa mosque, where Palestinian eyewitnesses said Israeli police injured several worshipers after firing rubber-coated steel bullets inside the mosque, AFP reported.
Since these clashes, the tension spiraled into a wave of arbitrary knife and gun attacks, carried out mostly by Palestinian youth frustrated by the Israeli occupation. The movement is reminiscent of previous waves of Palestinian-led violence against Israelis and has some wondering if this is a third intifada, or "shaking off" of Israeli power.
Israeli Prime Minister Benjamin Netanyahu vowed to "break this wave of terror like we broke previous waves of terror", while Abbas called for calm.
Palestinian news agency Ma'an reported that Sisi told Abbas during their meeting that living conditions in Gaza would improve if the Palestinian Authority regained control over the Strip.
Citizens living in the Gaza Strip, a small coastal enclave wedged between Israel and Egypt, have long struggled to get necessary goods such as food, water and clothing due to an Israeli blockade imposed on the Strip.
In September, Egypt's Armed Forces began pumping seawater into underground tunnels connecting the Gaza Strip to the Sinai Peninsula, destroying the main route smugglers use to get people and supplies across the borders.
Egypt has also built a "buffer zone" at the shared border area between North Sinai and the Gaza Strip, relocating thousands of civilians and demolishing their homes to maintain the buffer zone.
---
Subscribe to our newsletter
---