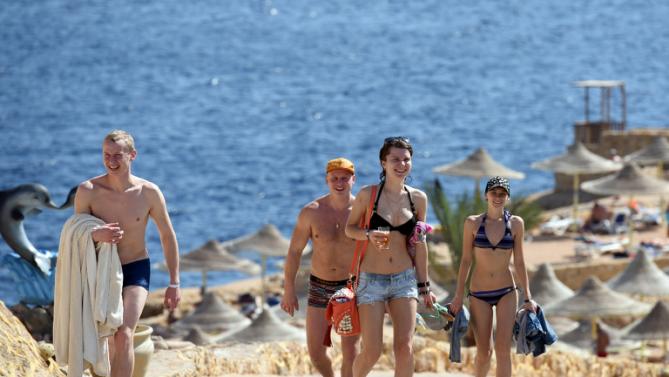 Flights between Russia and Egypt will be suspended for a "long time" after the recent Russian airplane crash in Egypt's North Sinai that left 224 passengers dead.
"It's for a long time. For how long, I can't say, but I think for several months, at least," said Chief of Staff Sergei Ivanov to journalists, according to Interfax.
"To be honest, we stopped flights to Egypt, not knowing the final version (of the crash), but we did this as a preventative measure, as a precaution."
Ivanov confirmed that flights would be suspended to all cities of Egypt where Russian planes fly to.
Sharm El-Sheikh, Hurghada and other Red Sea resort towns have traditionally been popular tourist destinations for Russians.
Last week, Russian authorities said that the 80,000 Russians currently in Egypt would not be "evacuated" and would be allowed to continue their vacations. Russians flying home from Egypt's Red Sea resort town of Sharm El-Sheikh are barred from checking in luggage and are only allowed carry-on luggage.
Russia's latest statement comes after Moscow announced that the United Kingdom, had passed on "certain information" related to the airplane crash.
"We can confirm the transfer of certain data by the British side. Naturally I cannot tell you what exactly the data is because I do not possess this information," said Press Secretary Dmitry Peskov to reporters on Monday.
However, both Russia and Egypt maintain that no conclusions have been reached into the cause of the crash despite allegations that the plane was downed by a bomb planted by ISIS.
In a press conference, Egyptian investigators said that all possibilities, including a bomb and mechanical failure, are being investigated.
The Russian airplane crash and its fallout is expected to severely harm Egypt's ailing tourism industry, which employs up to four million Egyptians countrywide.
---
Subscribe to our newsletter
---