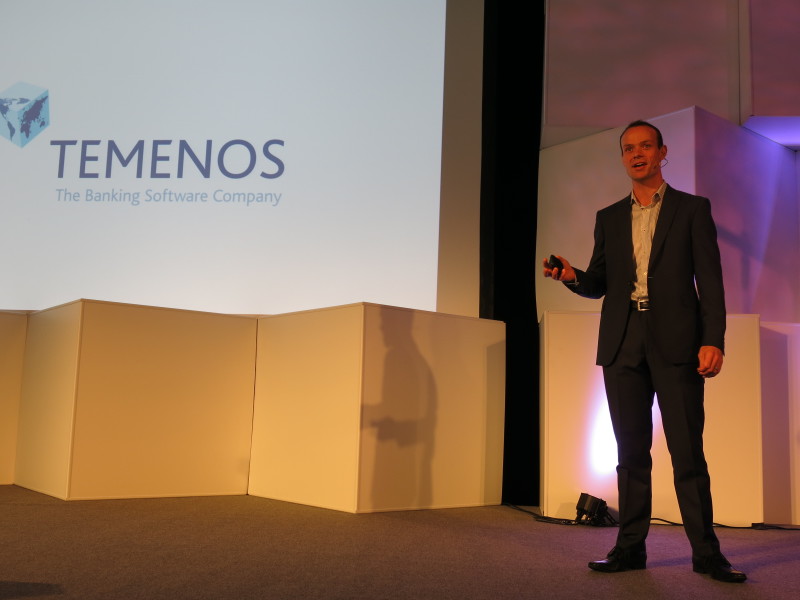 As the fourth annual Banking Technology Summit wrapped up its activities in Cairo, Egyptian Streets sat down with one of the summit's top participants and a financial tech expert, Aaron Phethean.
Mr. Phethean, a MarketPlace Director at banking solution developer Temenos, discussed how banking technology impacts the local banking sector and how far the banking sector is digitally engaged in comparison with global trends.
Egyptian Streets: Mr. Aaron, can you tell us about the main goal of your company participation in this summit and what you are bringing to the local market?
Aaron Phethean: We, as an established vendor, have already created one of the most successful co-banking systems in Egypt as we are dealing with eight local banks. The company brought all what concerns banking systems from banking software, digital engagement space and data analytics.
I am here to bring all this digital innovation that pushes the boundaries of financial technology. I've been working in financial tech for a long time, so we want to let that tech be used as a kind of facilitator to any challenges facing the banking sector in Egypt. Banks have to cope with the digital era. It should not act only as banks but to act in retail operations and be a financial intermediary through applying more innovation and digitalisation to its old core systems.
ES: To what extent are local banks digitally engaged, in your opinion?
AP: If we looked worldwide, each region has its own peculiarity. For example, in the US there is no use of cheques for tens of years, while in the Far East, they focus more on private wealth due to huge growth rates. If you come to Egypt, you will find the direction will be more on running transactions through mobile applications as most of the population who are still using cash would prefer to shift to mobile and do the transaction simply through their mobile phones.
ES: How does your company deal with the cultural gap between the Egyptian market and the international one, especially since there are still worries from the insecure Internet?
AP: This is not a limited phenomenon to Egyptians; it exists worldwide. Everyone is worried about security. Egyptians are not behind in any way but each country is unique with a culture that made it different than the other. So Egypt has a great chance to bring more mobile innovative technology due to the presence of permanent infrastructure that helps push that kind of innovation.
ES: Do you think the government is doing its role in boosting the banking technology trend?
AP: So if we looked at what regulators issue and examine the implementation, we find that regulators are still overly concerned. I think that regulators have to look at international standards applied in security, mobiles and operations and set a guideline and a framework for investors to choose from. Of course a clear framework will help innovate faster.
ES: How do you support startups via Temenos' launched Fintech incubator?
AP: The incubator includes ten big companies that are supporting hundreds of applicants who are working on different fields such as security, insurance, brokerage. Also this is not only applied to Swiss startups but to startups worldwide that can come here to gain from financial tech ecosystem. More to say is our participation in the RiseUp entrepreneurial summit in December. It is very important to see new ideas in technology by Egyptian startups and interact with them.
---
According to the financial technology expert, banks have huge risk and complexity. They are also challenged by scalability. Systems cannot keep up with the exponential growth in volumes. As banking evolves into a digital service, consumer interactions are increasing. Ageing IT systems can't provide the rich banking experience that customers want. Customers want their bank to perform the role of infomediaries, helping them make intelligent and better-informed financial and commercial decisions. To achieve this, banks need modern architected, integrated and real-time systems with exceptional user experiences.
---
Subscribe to our newsletter
---