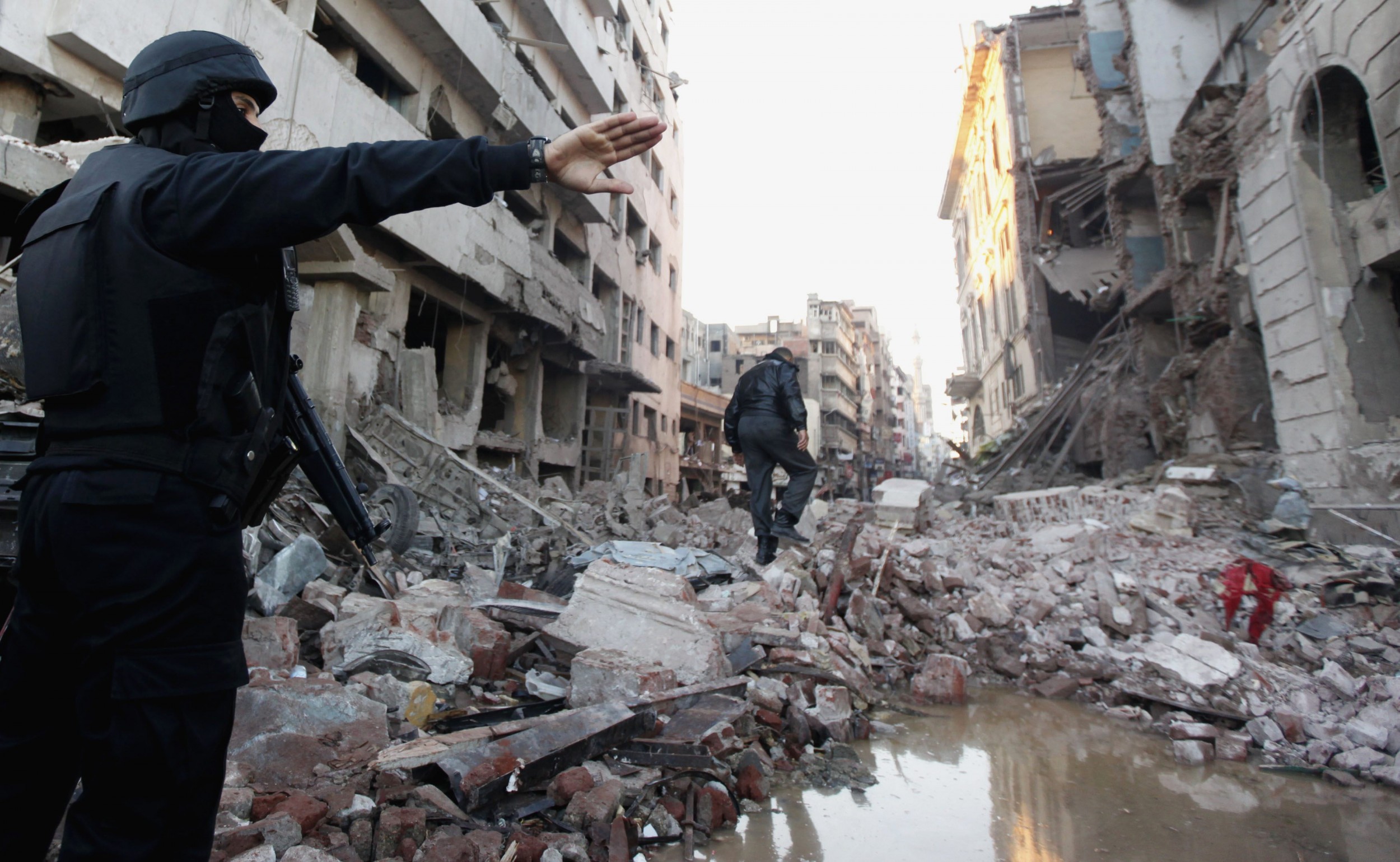 Militant attacks have seen a sharp rise in Egypt this past year, according to a new report by The Tahrir Institute for Middle East Policy (TIMEP) entitled Egypt's Rising Security Threat.
The American thinktank reports that more attacks are occuring than ever before and organised political violence has become predominant. Their research shows Egypt suffered more than 100 attacks on average per month from January to August 2015, compared to around 30 attacks per month in 2014.
The attacks are also spreading around the country. Until June 2013 violence was mostly contained to North Sinai, but after the ouster of president Mohammed Morsi by Egypt's military, reports of militant strikes are coming in from all over the country. In particular, Greater Cairo (the provinces of Giza and Cairo), Fayoum and Sharqia have seen a spike in incidents.
But the insurgency in North Sinai has by no means died down. What the report describes a 'sporadic attacks on checkpoints' has transformed into near-daily attacks, often with use of advanced weaponry. Civilians account for the majority of casualties in these strikes.
The report also highlights that military security campaigns are intensifying the marginalization of North Sinai's population, and points to limited access to the Nile Valley, land dispossession and underdevelopment as its main culprits.
TIMEP describes the fundamentals of Egypt's security strategy as 'not discernibly flexible or dynamic' and concludes that intelligence has not been a priority. Egypt's 'modus operandi' is described as 'collective punishment', with scores of civilians being implicates in sustained security campaigns in North Sinai and tens of thousands of Egyptians being imprisoned under terrorism laws, some for non-violent crimes, says TIMEP. Unjust imprisonment and death is feeding calls for violent retribution, TIMEP asserts. The thinktank suspects the recent appointment of Magdy Abdel Ghaffar as new Minister of Interior will signify a shift in this strategy.
To turn the tide of violence, TIMEP suggests the Egyptian government avoid collective punishment, as that mainly serves to create enemies and hampers intelligence gathering. The think-tank also argues that restrictions on reporting that came in place with the adoption of the new terrorism law should be lifted, as transparent reporting on terrorist attacks will demonstrate the need for state efforts to combat violence as it illuminates the threat Egypt faces.
TIMEP proposes restrictions on political discourse should also be eased, as closing of non-violent ways of dissent only serves to feed the notion that violence is the only way to oppose the government. International policymakers such as the USA and the European Union could press this matter by urging the Egyptian government to ease restrictions on fundamental political freedoms, the report concludes.
---
Subscribe to our newsletter
---