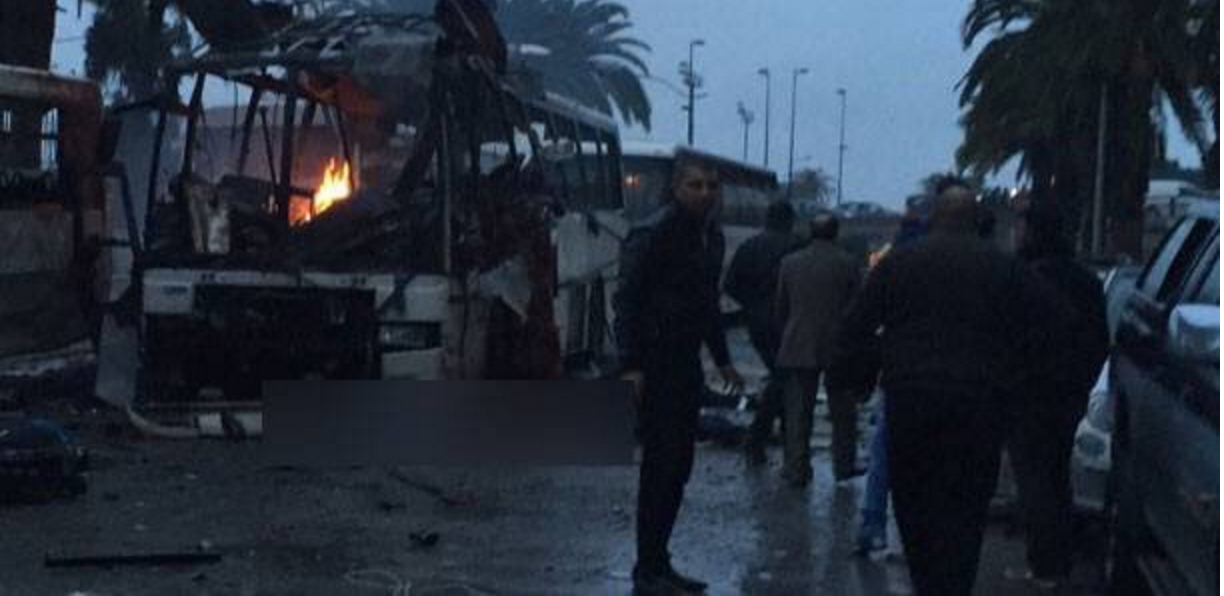 At least 11 people have died in the Tunisian capital city, Tunis, when a bus carrying the country's presidential guard exploded, the Interior Ministry said.
The Ministry previously announced the death toll was six but have since updated as the number continues to mount. At least 15 more have been injured.
Security sources remain unsure whether the attack was caused by a bomb or another explosive but assert it was an attack.
The incident occurred on the Mohamed V Avenue, which leads to the capital's downtown area.
Tunisian authorities increased the level of security in the capital following the deadly attacks in Beirut and Paris that took place earlier this month, amid fears of the increased frequency of terrorist attacks.
Earlier this year, armed gunmen stormed the Bardo museum in the capital, killing 22 people and another shooter opened fire at the Sousse hotel, killing 38. Both assailants belonged to terrorist group ISIS.
This story is developing.
---
Subscribe to our newsletter
---