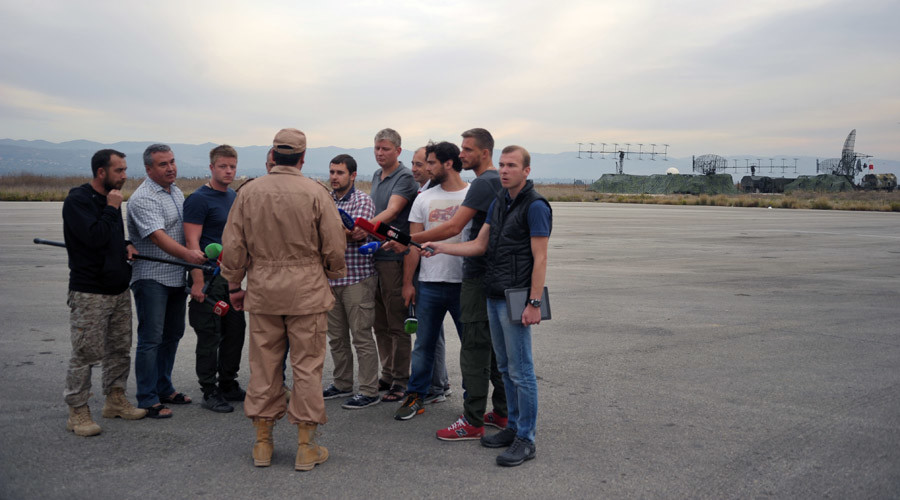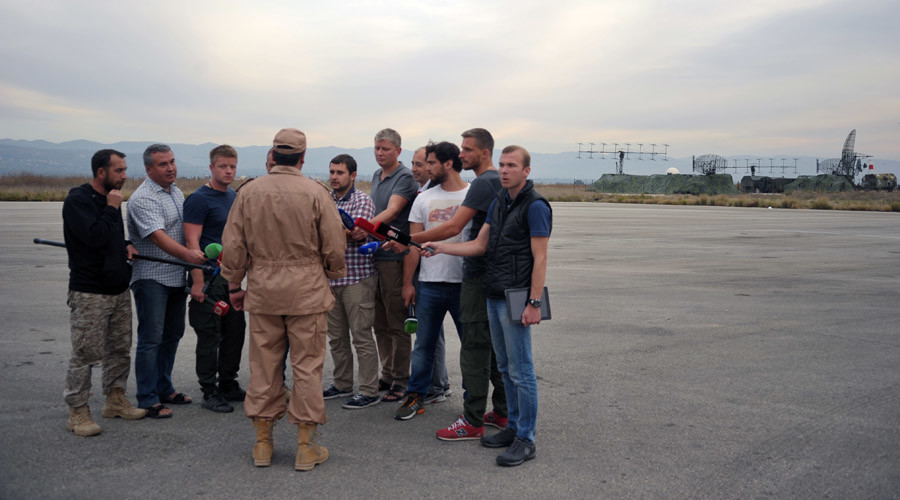 The surviving pilot from the Russian warplane that was shot down for allegedly violating Turkish airspace denied the breach and said Turkey's military gave no advance warning before shooting down the jet.
"It's impossible that we violated their airspace even for a second. We were flying at an altitude of 6000 meters in complete weather," said Captain Konstantin Murahtin, one of the downed jet's two pilots, adding that the jet's crew knew the area of the operation "like the back of their hands".
Murahtin also said the Turkish military did not send any warnings via the radio or visually.
"There was no contact whatsoever," said Murahtin, adding that the military could have sent them a visual warning by flying on a parallel path. "The missile hit the back of our plane out of nowhere. We didn't even have time to make an evasive maneuver."
The jet's crew members ejected from the warplane but one of the pilots was killed by fire from the ground, Sputnik news agency reported.
Turkey's military forces shot down the bomber jet Murahtin was co-piloting, an SU-24, on Tuesday after it allegedly violated Turkish airspace.
"We want the international community to know that we are ready for any kind of sacrifice when the security and life of our citizens and our border security are concerned," Turkish Prime Minister Ahmet Davutoglu said on Tuesday. "The world needs to know that it is our international right and our national duty to take measures against anybody who violates our borders on the land and in the air, in spite of our many warnings."
However, Russian President Vladimir Putin stressed that the jet posed no threat to Turkey's national security and remained in Syrian airspace throughout its flight. He added that Russia had previously signed a deal with the US to prevent "air incidents" and that, as a member of the US-led coalition mandated with fighting ISIS in Syria, Turkey should not be clashing with Russia on the matter.
"Neither our pilots nor our jet threatened the territory of Turkey. This is obvious. They are fighting terrorists in the northern areas around Latakia, where militants are located, mainly people who originated in Russia and they were pursuing their direct duty to make sure these people do not return to Russia," Putin said.
Putin slammed the incident as a "stab in Russia's back" and accused Turkey of acting as "accomplices of terrorists", particularly as Turkish President Recep Erdogan rushed to call an emergency NATO meeting instead of contacting Moscow following the downing of the jet.
The Russian leader also said that ISIS receives much of its funding by moving oil and petroleum products from the territories it controls in Syria to Turkey.
---
Subscribe to our newsletter
---