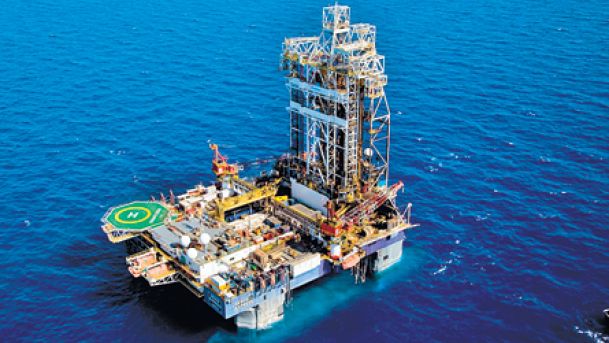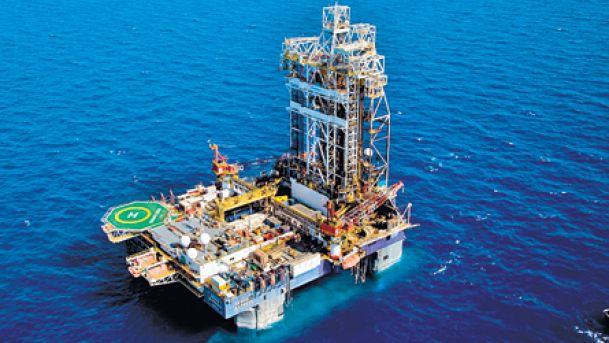 Egyptian Dolphinus Holdings Limited entered negotiations on Tuesday to import natural gas from Israel's Leviathan offshore gas field.
According to a statement released Wednesday by the Leviathan project's four partners, the two sides signed a non-binding letter of intent to supply Egypt with 4 billion cubic meters (BCM) per annum for a period of 10-15 years.
The natural gas will be transported using the transmission system of Israel Natural Gas Lines Ltd (Natgaz) to Ashkelon in Israel and from there to the local market in Egypt using the existing pipeline operated by East Mediterranean Gas Limited (EMG).
The EMG pipeline is partly owned by Egyptian Mubarak-era business tycoon Hussein Salem, who is currently in Spain. The underwater pipeline was constructed a decade ago to transfer Egyptian gas to Israel.
Dolphinus represents a "consortium of major Egyptian non-governmental industrial and commercial gas consumers, gas distributors and entrepreneurs," said the Wednesday statement. In March, Dolphinus agreed on a 7-year deal with Israel's Tamar gas field to import at least USD 1.2 billion worth of gas.
"The regional potential is being realized and the Israeli gas discoveries look to play a key role in shaping the regional energy market," stated chief executive of Delek Drilling Yossi Abu in a statement announcing the Egyptian agreement, according to The Financial Times.
"The deal with Dolphinus is further proof of the political and economic benefits that may be derived through regional co-operation between states and energy companies," Abu added.
"The deal is a big scandal to Egypt," said former assistant foreign minister and former director of the International Law and Treaties department Ibrahim Yousry.
"They bought our gas with the lowest price and finished off our gas reserves, then want to sell us from our own gas fields," the official said, claiming that the underwater Leviathan field is part of the Egyptian territory and one of three fields belonging to Egypt but taken over by other countries.
Why the state is agreeing to this deal is the question, highlighted Yousry. "There are big hidden powers in the Egyptian state [who have a hand in gas deals with Israel]," he stated.
Leviathan, one of the gas industry's biggest recent offshore finds, is a partnership between Noble Energy Mediterranean Ltd. (39.660 percent), Avner Oil Exploration (22.670 percent), Delek Drilling  (22.670 percent) and Ratio Oil Exploration (15 percent).
---
Subscribe to our newsletter
---