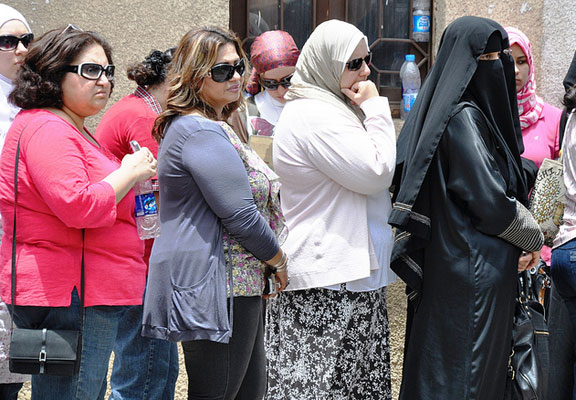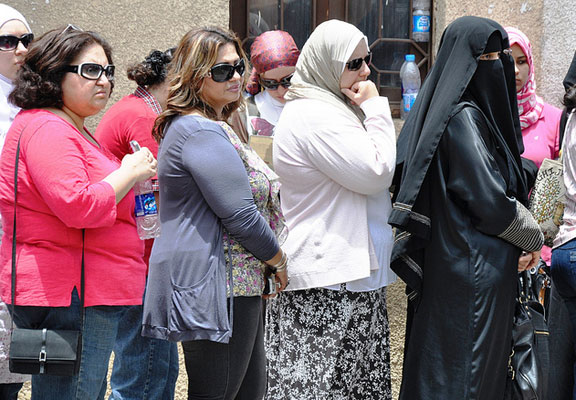 A new survey has revealed that 30 percent of married women in Egypt are subjected to domestic violence carried out by their spouses.
The results came from the Egypt Demographic and Health Survey 2014, which covered violence in the household in 2014, said that the abuse ranged from physical and sexual abuse, to psychological abuse and other violence.
According to the report, 25.2 percent of married women are victims of physical abuse inflicted by their husbands. Meanwhile, 18.8 percent of married women suffer psychological violence and 4.1 percent suffer from sexual violence.
The report said that low education is linked to making women more receptive to violence. The statistics agency found that women who had achieved secondary educational degrees or higher suffered from less violence than those who had achieved just primary education.
#Egypt lights ancient Abu Simbel Temples in orange for a bright future without #violenceagainstwomen #orangetheworld pic.twitter.com/OIanT3eLJj

— UN Women (@UN_Women) November 26, 2015
However, the issue appears prevalent across Egypt, with percentages varying to a small extent between urban and rural areas.
It was also found that younger women face more violence than older women. Up to 35.3 percent of married women between the ages of 15 and 19 suffer from some sort of violence at home, while 39.9 percent of women aged between 20 and 24 are victims. This can be compared to women who are between the ages of 40 and 49, where the percentage of those suffering from violence drops to 33.8 percent.
CAPMAS released its report on the eve of the International Day for the Elimination of Violence Against Women, which was held on 25 November.
Combating Violence Against Women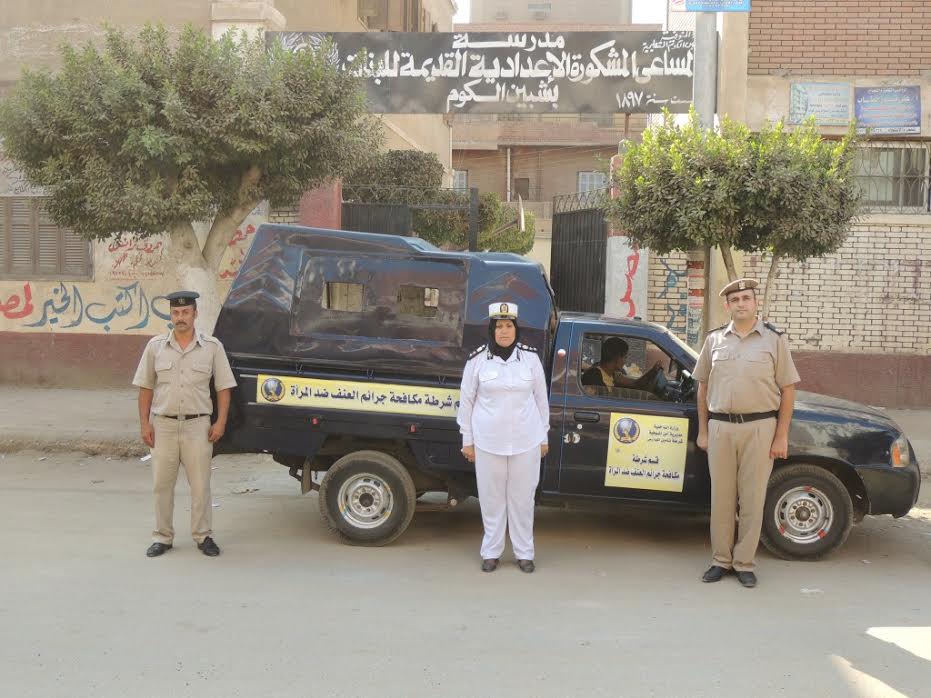 Showing solidarity with women and promising to tackle the issue, Egypt lit the ancient Abu Simbel Temples in orange. The government has previously promised to increase awareness campaigns and educational programs to reduce violence against women.
Earlier this year, Egypt's Ministry of Interior commenced a new national strategy aimed at combating violence against women on all levels.
The police force's new strategy includes an increase in the number of patrols for quick intervention and response to emergency calls regarding any violence against women. Moreover, more female physicians have been hired and new sections within police stations have been formed to receive victims of violence and assault.
Recognizing that this strategy would not work without greater awareness of women's issues, the Ministry of Interior has added a section in the Police Academy's curriculum about human rights and violence against women. The section in the curriculum will include information on the implications of violence against women and mechanisms to confront it.
---
Subscribe to our newsletter
---