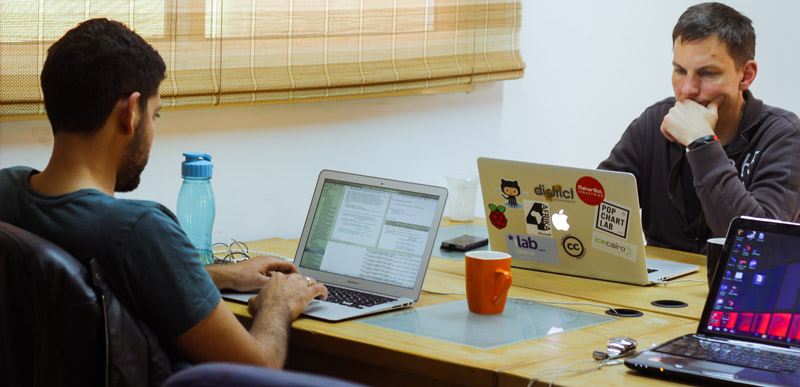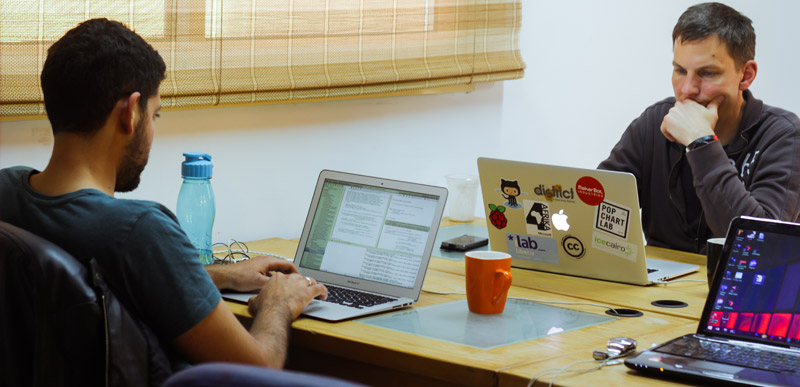 Everyday, uncountable ideas are born but they scarcely materialize into actual products or services without proper direction and nurture. In Egypt, the market is saturated with entrepreneurial ideas that, with a little boost, can grow into magnificent and influential projects.
Aiming to utilize Egypt's fertile entrepreneurial soil and assist young entrepreneur wannabes, the three authors Ayman Saeed, Mahinaz El-Assser and Mahmoud Wasfy who are deeply immersed in Egypt's entrepreneurial ecosystem, decided to combine their passion, knowledge and expertise in the ultimate guidebook: Entrepreneurship in Egypt from Evolution to Revolution.
"We believe that the book's main added value is that it is being written by diversified ecosystem players as it involves 27 interviews and profiles from current entrepreneurship enablers and booming start-ups," Ayman Saaed, one of the book's authors, told Egyptian Streets. "Entrepreneurship in Egypt from Evolution to Revolution covers start-ups in many areas such as industry, fashion, food supply, education, tech and real estate."
The six-chapter book explores the Egyptian entrepreneurship scene, starting with the stories of the legendary pharaohs and moving on to the founder of modern Egypt, Mohamed Ali Pasha, and the entrepreneurial godfather, Talaat Harb, following their paths and their impact that still resonates in the present day. Through recounting the various success stories of Egyptian innovators, such as the prominent entrepreneur and venture capitalist Dr Ossama Hassanein, the book also narrates how the idea of entrepreneurship in Egypt is as old as time. Shedding light on his story during the last 40 years, the book retells his beginning and how he succeeded when he reached Silicon Valley.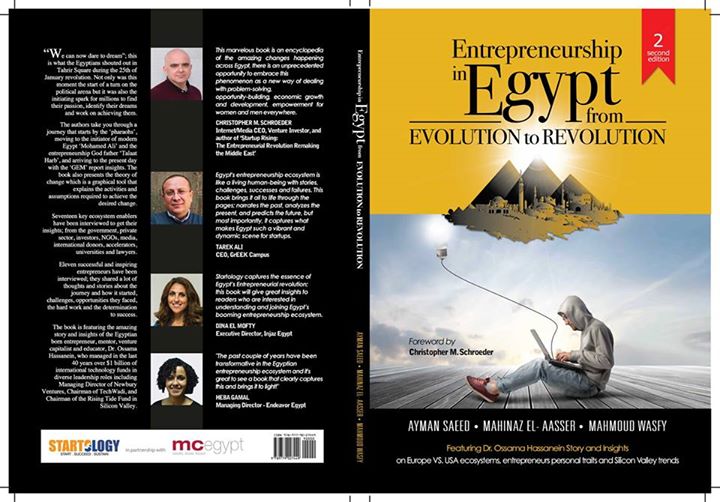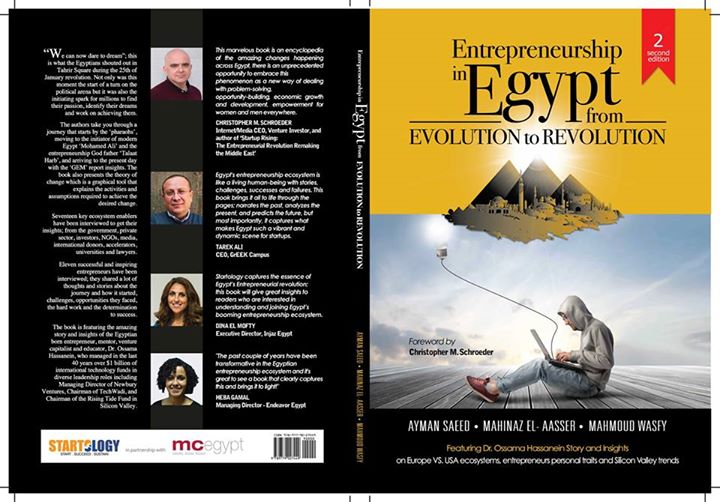 Moving beyond storytelling, the book also articulately draws a landscape of Egypt's entrepreneurship scene in statistics, figures and various data, featuring where Egypt ranks on the global entrepreneurial map.
Accurate data is oftentimes one of the big challenges facing all those who are involved in the ecosystem, from novices to researchers and media reporters. That's why, being the comprehensive guidebook that it is, Entrepreneurship in Egypt from Evolution to Revolution includes insights from the GEM (Global Entrepreneurship Monitor) that are of great value to anyone in pursuit of accurate data that include age groups, gender and other demographics.
Building on figures, the book also delves deeper into the roles of accelerators, co-working spaces, angel investments, NGOs, the role of private universities, international players, crowd funding, the private sector and the media.
Towards the epilogue, it highlights the main challenges of Egypt's entrepreneurship arena, especially the limitation that arise in the big cities of Cairo and Alexandria, adding recommended solutions to overcome them.
In his foreword to the book, Christopher M. Schroeder, a US-based venture investor who runs a numbers of investment, wrote: "Perhaps the greatest challenge the authors, and those they describe, face is that not enough of us are supporting them, nor do they understand the ramifications, to what extent they are resolving so many challenges in societies. I have never seen a study that shows how traditional governments or business can absorb the wide youth bubble in Egypt, and in many growth markets. But so much of these youth are financially under-provided, talented and want to build a better future."
If you are interested to get your own copy, you can purchase it online via Amazon, or Jamalon online bookstore for GCC and MENA region. You can also find it at Diwan, Alef and Shorouk bookstores.
---
Subscribe to our newsletter
---