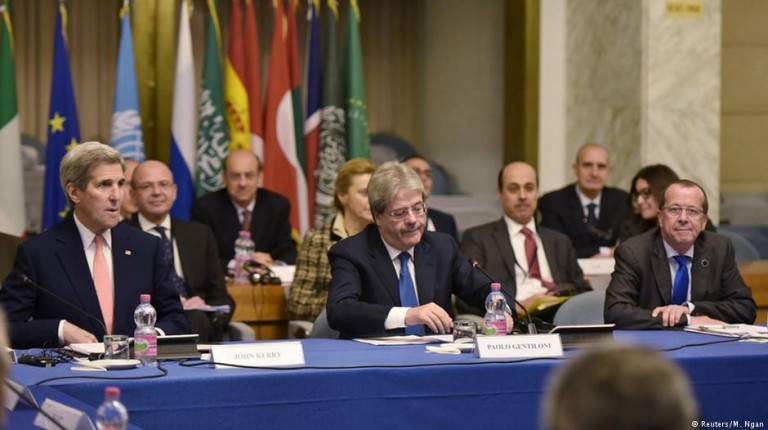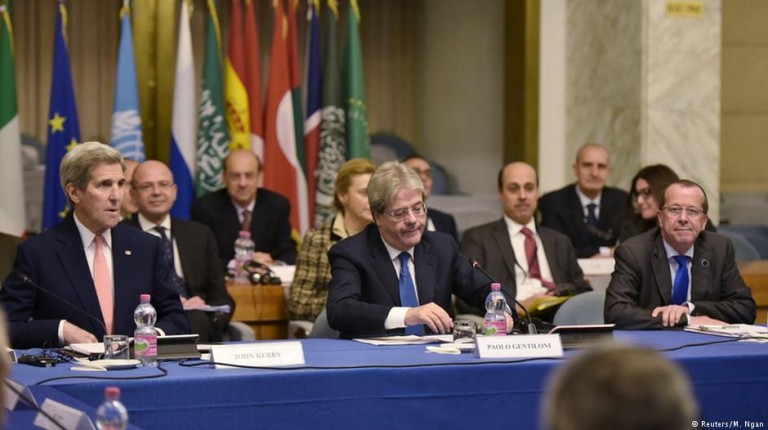 Diplomats from the Arab League, the African Union, the United Nations and 17 nations agreed with Libyan representatives Sunday on a deal that will ensure a cease-fire between rival political factions and establish a national unity government.
The deal was reached after several hours of discussion and deliberation at the international conference, held in the Italian capital city of Rome.
"We stand ready to support the implementation of the political agreement and underline our firm commitment to providing the Government of National Accord with full political backing and technical, economic, security and counter-terrorism assistance, as requested," the statement reads.
The plan, brokered by the United Nations, hopes to see a new Libyan government established within 40 days and a presidency council and cabinet formed by February of next year.
As the situation in Syria and Iraq continues to worsen and international action has thus far failed to destroy terrorist group ISIS, diplomats turned their attention to Libya to avoid a similar scenario occurring in the north African country. Previous attempts to find a solution upon which all of Libya's rival factions would agree have come up short.
"We refuse to stand by and watch a vacuum filled by terrorists, because all of us are unwilling to help people who want their freedom, want their independence, want their country back," said US Secretary of State John Kerry at a press conference following Sunday's summit.
Libya has been caught up in unprecedented violence since mid-2014, when army general Khalifa Haftar declared war on Islamist forces within Libya, prompting nationwide militant fighting.
Libyan capital Tripoli has fallen under the control of the Fajr Libya or Libya Dawn Islamist militia in August 2014. Meanwhile, Egypt and the international community only recognize authorities based in the eastern Libyan city of Tobruk.
The Libya crisis has affected several Egyptians, who have been caught up in fighting between different Libyan factions.
In February, Egypt's air force conducted air strikes which it says hit militant targets, after the beheading of 20 Egyptians inside Libya at the hands of militants believed to belong to a Libyan division of the Islamic State fighters.
ISIS has expanded swiftly in Iraq and Syria, where it now controls swathes of land, including Mosul, Iraq's second largest city. Its reach has also spread to Libya, where it and its affiliate groups have carried out several attacks.
Earlier this year, ISIS fighters executed 21 Egyptian Christians and 30 Ethiopian Christians and released video footage of both acts.
On Saturday, reports surfaced that the terrorist group has captured the Libyan town of Sibratha, which is located 50 miles away from the capital city of Tripoli and listed as a UNESCO heritage site.
---
Subscribe to our newsletter
---