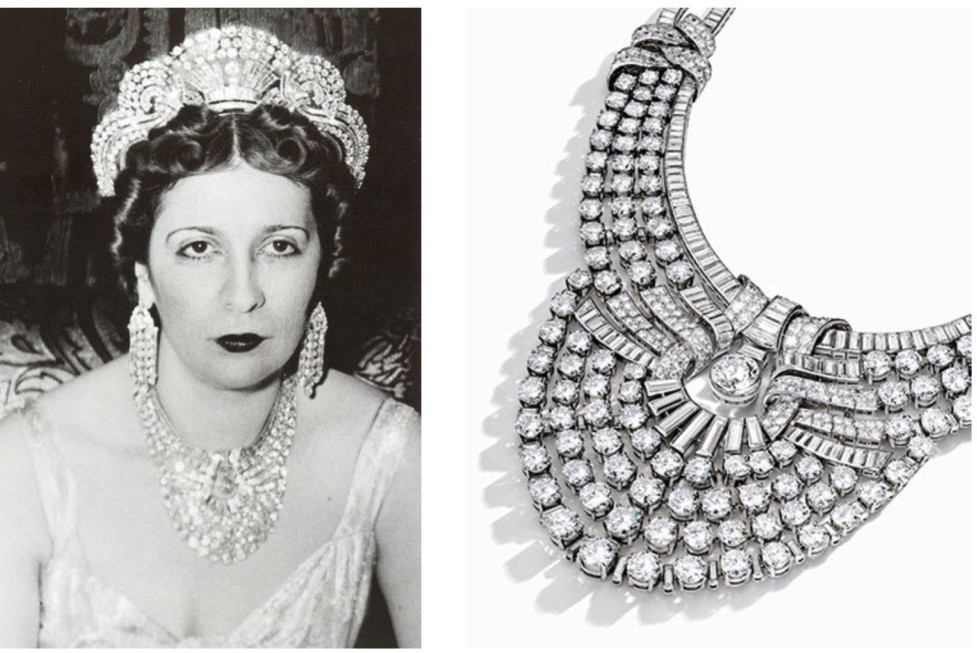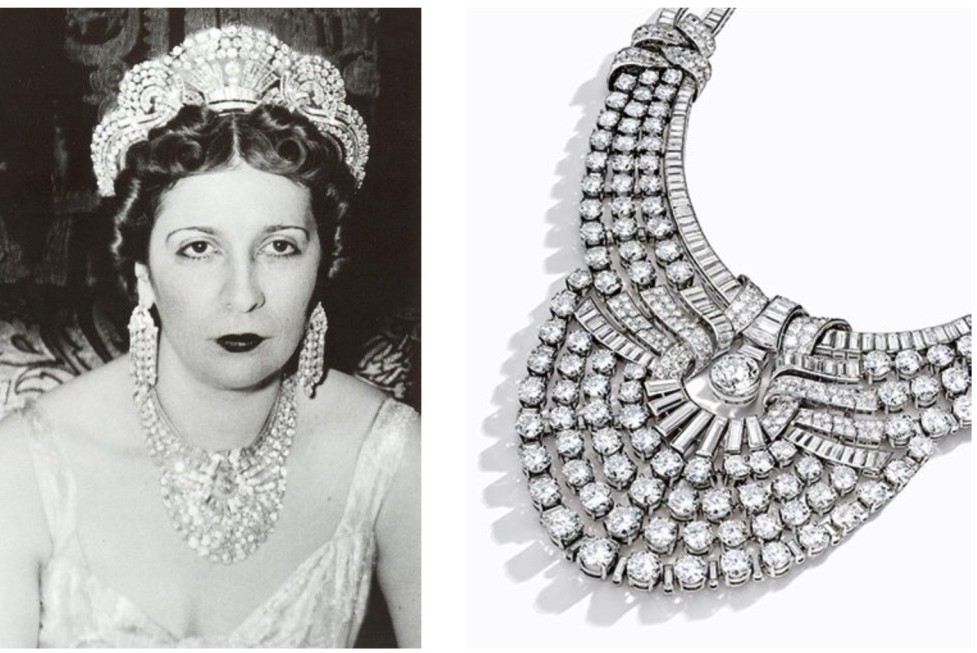 Believed to have been lost, a diamond necklace that once belonged to former Queen Mother Nazli of Egypt, King Farouk's mother, reappeared at the Sotheby's auction house in New York after forty years since it was sold in the same city. Auctioned among Sotheby's Magnificent Jewels sale last week, the necklace was expected to sell at $US 3.6-4.6 million. In spite of its priceless historical value, and its unmatched articulate art and royal elegance, the historical necklace was sold for $US 4.282 million.
The diamond necklace, which consists of 673 baguette-cut and brilliant- cut diamonds – paired with an exquisite tiara that is no less of a masterpiece – was executed in utmost craftsmanship excellence by the famous Van Cleef and Arpels circa 1939. They were both commissioned by the Queen for the occasion of her 17-year-old daughter, Princess Fawziya's, wedding to the 19-year-old Crown Prince of Iran, Mohamed Reza Pahlavi. The bill for both pieces came in at around seven million francs.
As narrated in history, Queen Nazli who, after a couple of failed marriages, was wedded to then-Sultan of Egypt Fouad I (later crowned King) in 1919. Nevertheless, she was deprived of much of her freedom under the King's mandate, and the only joys that remained in Queen Nazli's life were attending the Opera and the jewelry her husband lavishly showered her with, leaving her with an astounding collection of priceless jewelry.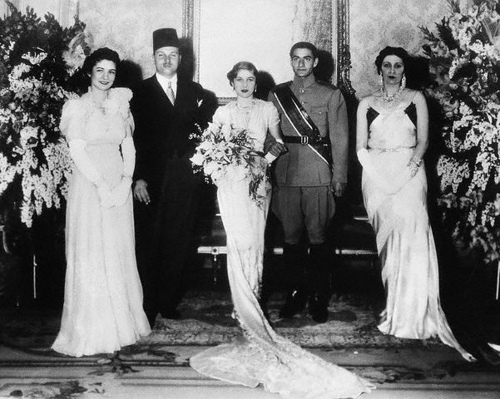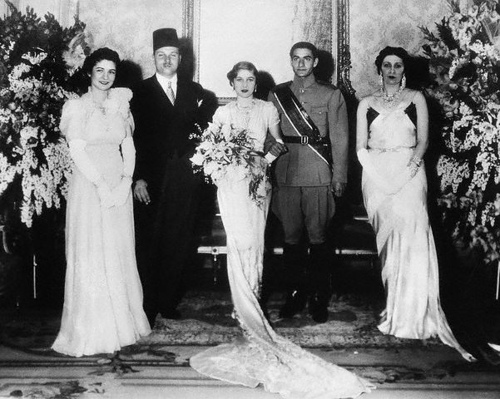 Misfortunes continued to unfold for the Queen even in the years following her husband's death, and her son Farouk rising to power in succession of his father, altering her label to Queen Mother. Battling severe illness, she settled with her two daughters, Princesses Fathiya and Faika, in the United States in 1947. However, it wasn't long before she was stripped of her title and royal privileges in 1950 when she wedded her daughter Fathiya to Riyad Ghali against King Farouk's will.
Insistent on living the high life, Queen Nazli and her daughters resided in a fancy mansion in Beverly Hills despite their limited resources. In order to make ends meet, the royalties started selling off whatever jewelry they could grab hold of as they left Egypt. The diamond necklace, among other jewelry of the Queen's, was sold in a New York auction in 1975, and had since then completely gone out of sight.
Despite most of the Queen's jewelry being sold at auctions, the remainder of the royal jewelry masterpieces which belonged to the Muhammad Ali dynasty, confiscated after the 1952 revolution, can be found at the Royal Jewelry museum in the coastal city of Alexandria.
---
Subscribe to our newsletter
---