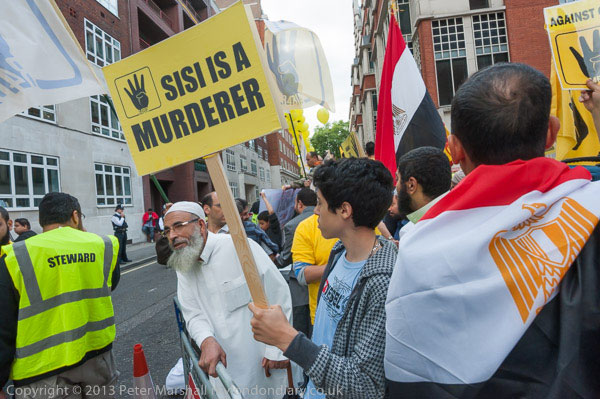 The United Kingdom's review of the Muslim Brotherhood has been released after a long wait, with Prime Minister David Cameron declaring members of the Brotherhood as "possible extremists".
In statements released by Prime Minister Cameron, the government stopped short of banning the Brotherhood but said that parts of the organization have a "highly ambiguous relationship with violent extremism".
"The main findings of the review support the conclusion that membership of, association with, or influence by the Muslim Brotherhood should be considered as a possible indicator of extremism," said the British Prime Minister in a statement.
"Parts of the Muslim Brotherhood have a highly ambiguous relationship with violent extremism. Both as an ideology and as a network it has been a rite of passage for some individuals and groups who have gone on to engage in violence and terrorism," continued the Prime Minister, adding that the organization has been "deliberately opaque, and habitually secretive."
Based on the review, the British government may decide to take action against the group and ban it from Britain.
Cameron said the government will continue to monitor members and associates of the Muslim Brotherhood in Britain and will not resume issuing visas to these associates who have "made extremist comments."
"We will challenge extremists' poisonous narratives and promote positive alternatives that show vulnerable people that there are better ways to get on in life," Cameron said.
The Muslim Brotherhood, founded in 1928, was suppressed for decades in Egypt but rose to power for one year in 2012 when Mohamed Morsi won the country's first democratic presidential election and the organization dominated the country's parliament. However, their time at the top came to an end in July 2013, when a military-backed popular uprising ousted Morsi a few short weeks after Egypt's Supreme Constitutional Court dissolved the MB-dominated parliament.
In September 2013, the group was banned and in December of that year, Egypt's interim government declared the Muslim Brotherhood a "terrorist" organization.
Although the United Kingdom has not deemed the Muslim Brotherhood is a terrorist organization, it has given that label to the military wing of Hamas – whose charter identifies itself as "one of the wings of the Muslim Brotherhood" in Palestine.
---
Subscribe to our newsletter
---