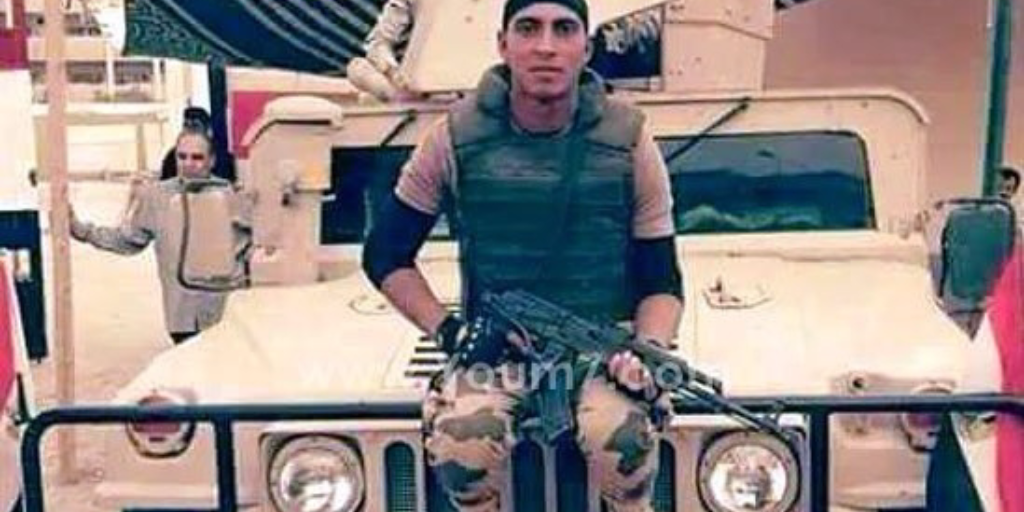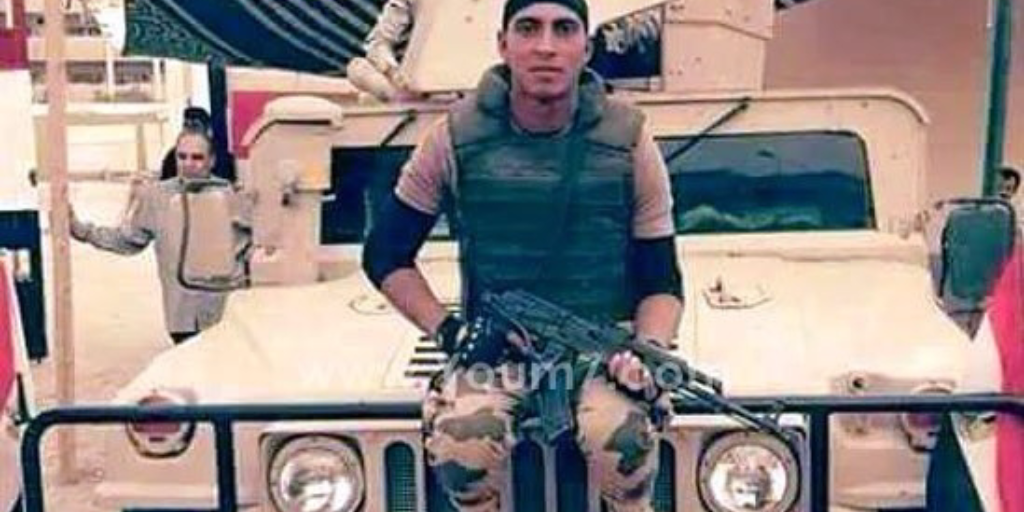 A 20-year-old Egyptian soldier died after throwing himself on a suicide bomber to protect his colleagues.
Mohamed Ayman Shaweeka, with his 21st birthday just 15 days away, saved 16 people when he sacrificed his life by embracing a suicide bomber with his body moments before the explosion occurred.
According to Al-Ahram and Youm7, the young soldier, who has been praised on social media and on television as a hero, confronted the attacker in the town of Al-Masaeed in the North Sinai city of El-Arish.
Since the incident, a number of Egyptians have pledged to support the soldier's family and have widely circulated his photographs on social media.
On Khairy Ramadan's television show, which is hosted by CBC Egypt, one anonymous donor pledged EGP 100,000 for Mohamed Ayman's family.
Meanwhile, on his television show, Amr Adeeb said that a businessman had pledged another EGP 100,000 to the young man's family. Adeeb added that the business man has also decided to pay for the 'umra' (a pilgrimage to Mecca in Saudi Arabia undertaken by Muslims) of Mohamed Ayman's parents in order to honour his sacrifice.
Back in his hometown, the mayor of Damietta announced that a school would be named after Mohamed Ayman Shaweeka.
Family expresses gratitude
Mohamed Ayman's parents have thanked everyone for their support following the death of their son.
In statements to El-Watan, Mohamed Ayman's father said that he was proud of his son's actions.
"If I had to give the rest of my sons' [lives] as martyrs for Egypt, it would not be a loss and if I could, I too would give my life to serve Egypt," said Mohamed Ayman's father.
The young hero's father added that Mohamed Ayman was set to graduate from the Rapid Deployment Force Academy next year and was hoping to return home to get married.
Terror attacks targeting Egypt's security forces spiked after the ouster of former President Mohammed Morsi in July 2013. According to Egypt's National Council of Human Rights, 700 security personnel were killed between June 2013 and December 2014.
---
Subscribe to our newsletter
---