If you've ever been on the Cairo underground metro, you know how crowded it can be. Along with the crowds, comes plenty of unrest and eagerness to step off the train.
However, in the midst of many commuters' daily exhaustion, three young Egyptian men decided to wish the online community a Merry Christmas* and a Happy New Year in the most humorous and 'Egyptianized' manner.
In Egypt, celebrations and creativity seem to merge perfectly. Recently, a 'Christmas-Mulid' tree was erected in the heart of Cairo at Tahrir Square in what was described by many as a creative way to show religious unity in celebrating two important events.
How are you hoping to celebrate the New Year and the upcoming Coptic Christmas? Let us know in the comments!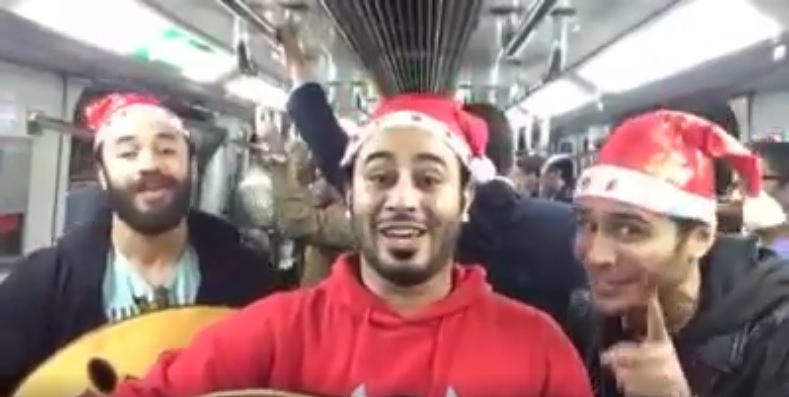 *Note: Coptic Christians, who make up the majority of Egypt's Christians, celebrate Christmas on January 7.