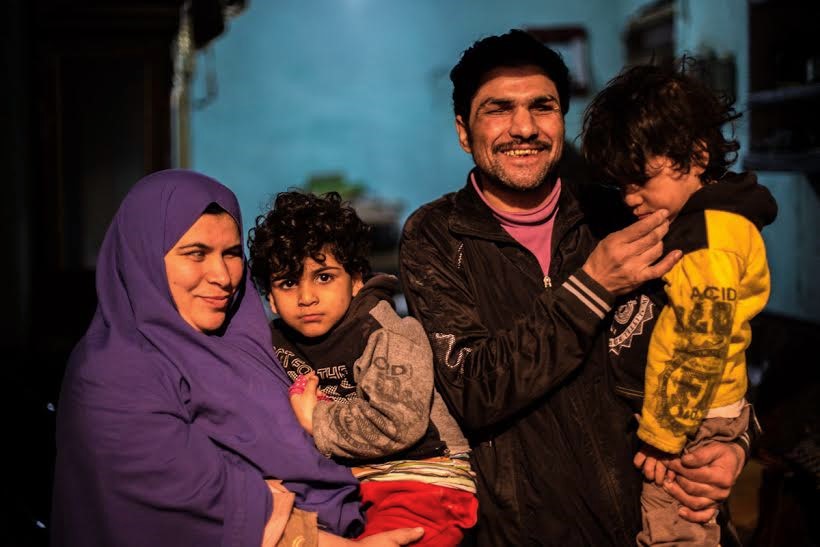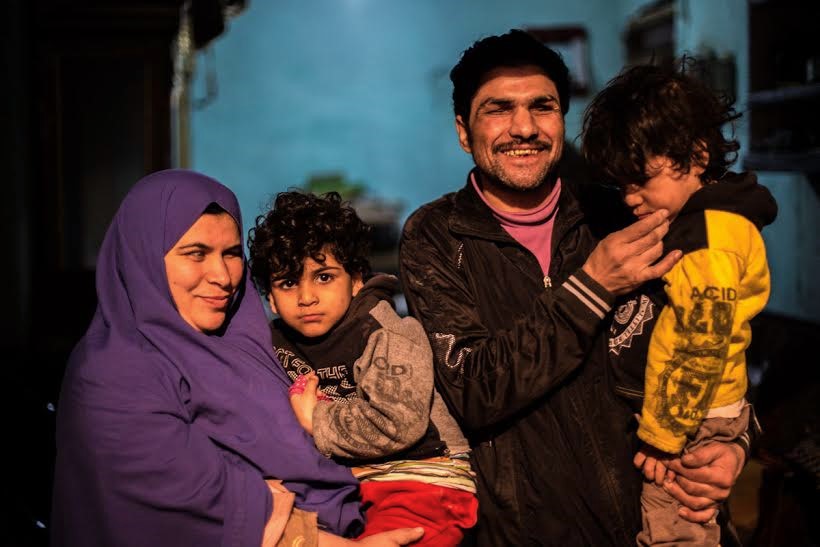 Walking into the small house with an assortment of furniture accessories ready to be sold, and a vivid scent of pine used in manufacturing them, it is hard to believe that this home and workshop belongs to a visually impaired couple.
Samir and Heba are a young married couple who decided to start their life together five years ago to support each other in their fight against what they called a society that kills the ambition of those who live with disabilities, such as the visually impaired.
Aftern many failed attempts trying to convince others that they are equally capable of meeting the requirements of various jobs just like those who don't suffer visual impairment, and after Heba got pregnant, they decided to start their own small business from home by creating woven bamboo baskets.
"This industry is old and I learned it from my ancestors. However, as time passed, I improved some of the used materials while making the baskets to make them stronger and more durable," says Samir.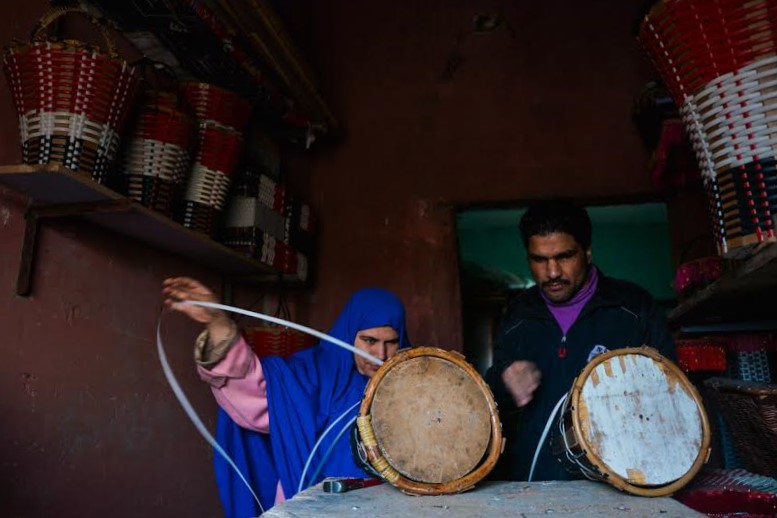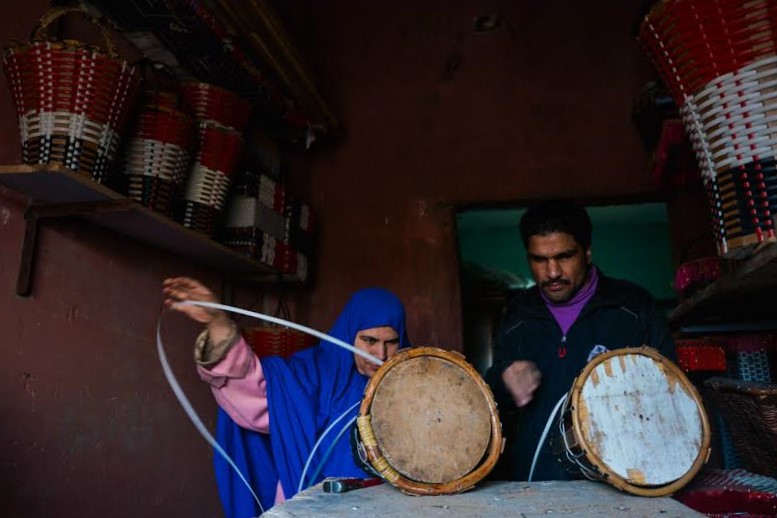 Samir taught his wife the craft as well to help him increase his income. "l love helping my husband make these baskets," says Heba. "Life is so hard and our financial responsibilities increase day by day now after I was blessed with twins that we have to take care of."
After long hours of practice and sharpened experience, the basket weaving became a process that is engraved in the couple's memories. However, when it comes to combining and matching colors, they seek the help of their children or one of their neighbors.
As challenging as it is to produce their baskets, selling them adds yet another layer of difficulty. Located in Ezbet KhairAllah, one of Cairo's informal settlements near Maadi, their location is another factor that makes the process of selling their products more difficult. Nonetheless, they are able compete with similar professionally-made products.
"I just dream of having a well-established home that can be transformed later into a workshop to teach others about the industry," Heba said. "At our small house, we managed to teach a couple of people who wanted to learn the handicraft instead of being unemployment. Can you imagine what it would be like to have a big place to teach people?"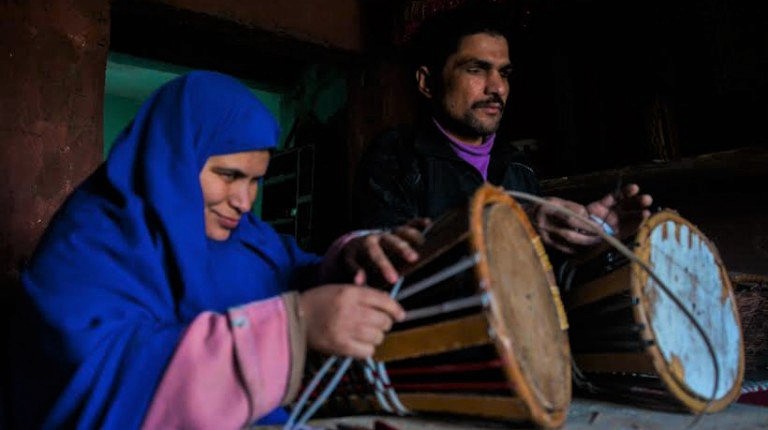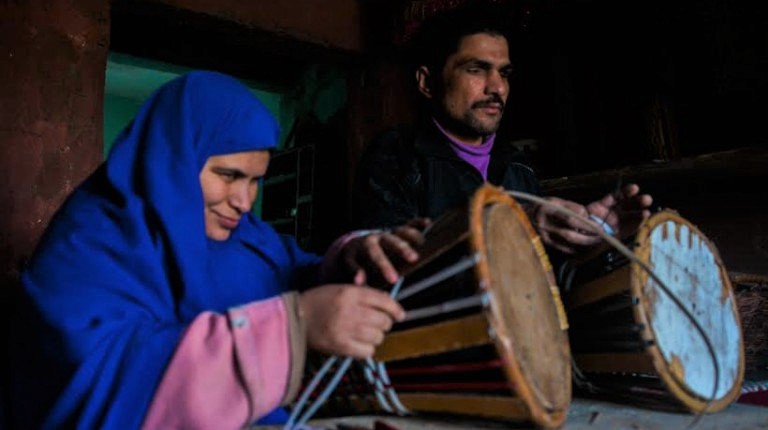 Besides his dream of teaching others, Samir dreams of creating a small city out of bamboo outside of Cairo. "I have the plan and the steps for the process. Even though it would be hard to create it, would be amazing."
Similar to many of Egypt's disabled, the couple continue to figh for their most basic rights, hoping for a decent place to live and support with equipment that would help increase their produce. However, despite their pleas, they have yet to receive any response from officials.
Edited by Egyptian Streets
---
Subscribe to our newsletter
---