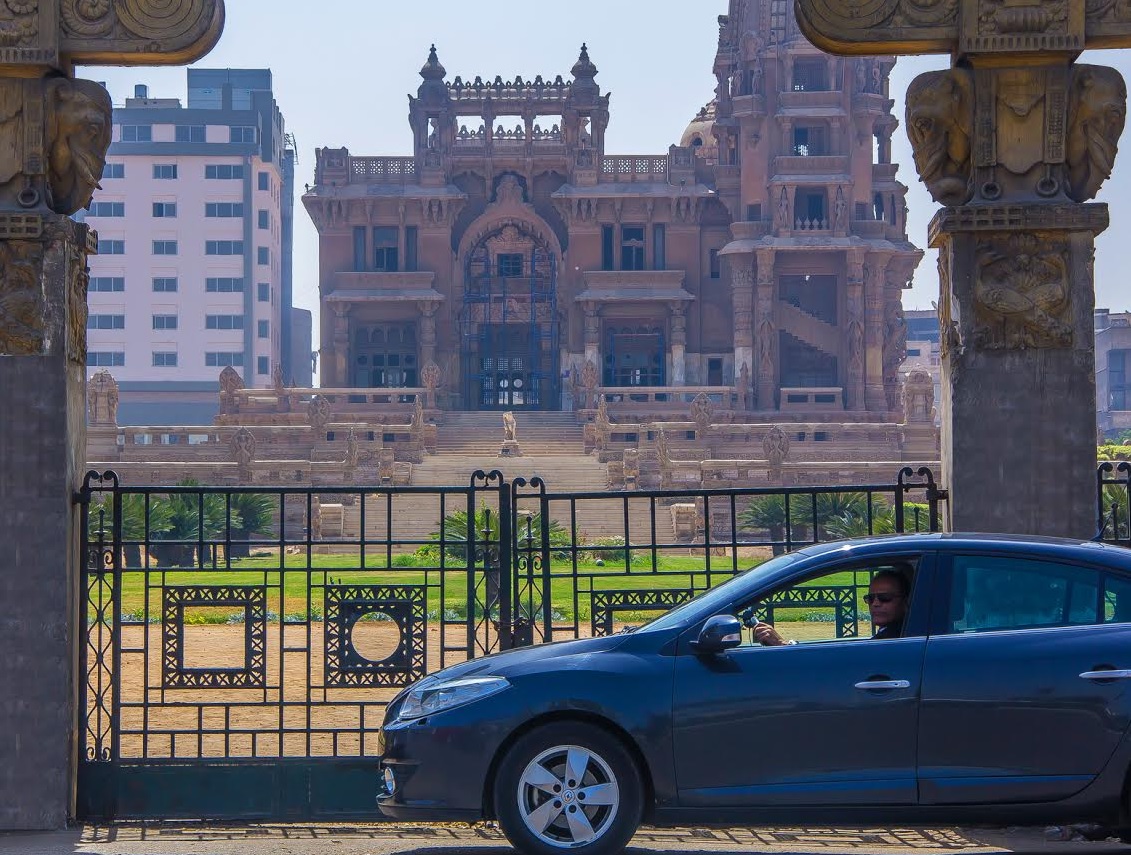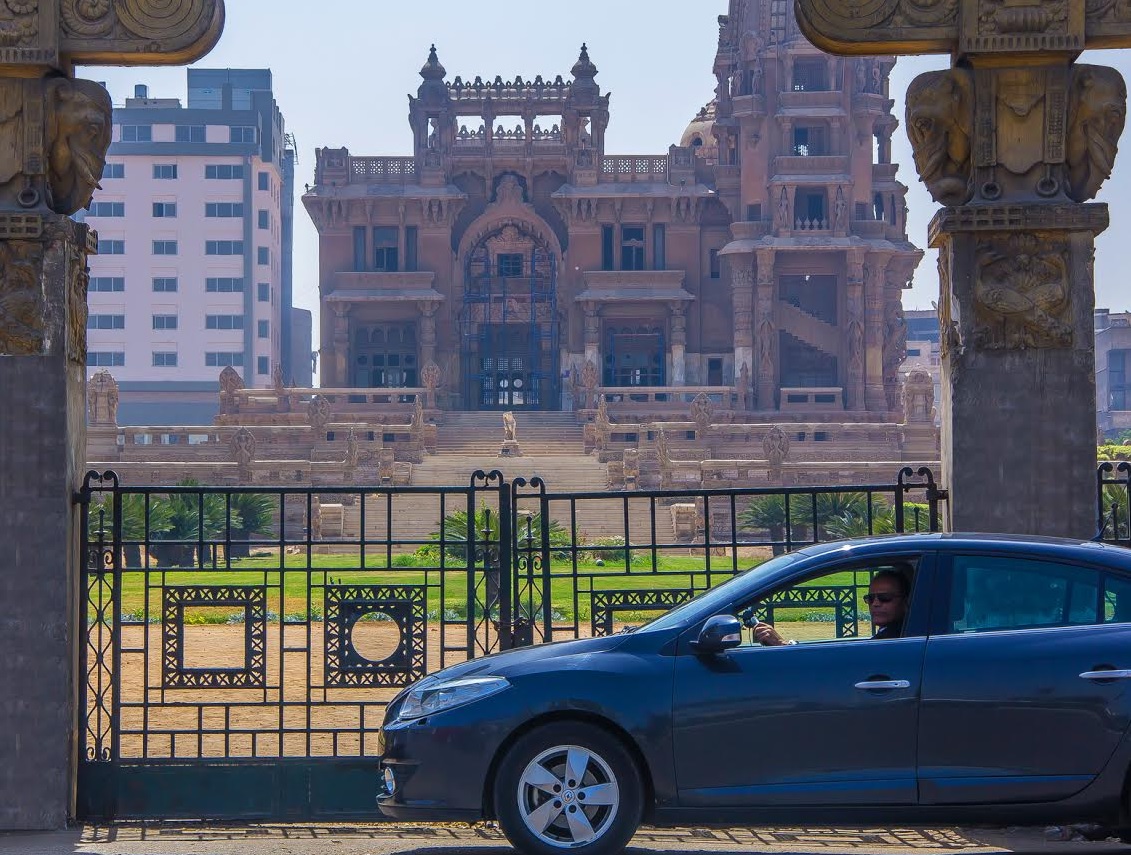 "Just follow all the others," says the doorman at a large office building when asked for directions to the Uber office. A steady stream of mostly young men leads to a narrow hallway filled with more men, all busy filling out forms. A door to the right opens up into the main reception area where a training is underway where there are easily a hundred men in attendance.
Uber Egypt's general manager Anthony el-Khoury apologizes for the chaos. "We're in the process of moving to a new, much bigger, office."
"As you can see, we're expanding like crazy," el-Khoury says as he makes a wide arm gesture around the crowded room. "We have training three times a week and all of them are this busy. A lot of people want to work for us," he smiles.
Uber is an on-demand car-sharing service, where users can request a ride using a smartphone application. The app connects their request to the nearest available car. Payment is then automatically deducted from the user's credit card after the ride is completed. Founded in March 2009 in California, US, the service launched in Egypt in November 2014.
With low wages and high rates of unemployment, Egypt is an ideal playground for the Uber business model. El-Khoury estimates the minimum wage in Egypt to be EGP 600 per month (around $US 76), and asserts an Uber driver can easily make three to four times this amount.
Gamal Suleiman plans to support his wife and two children as an Uber driver. "I have a few friends who do it, and they make good money. I lost my job at an oil company some time ago and it's been really hard to find something new. I hope this works out for me."
Hundreds of people sign up to become drivers through the website's application process every week. The percentage of people getting accepted amount to around 85 percent. The rules are pretty simple, el-Khoury explains. "For insurance purposes, you have to be over 21, you can't have a criminal record and using drugs is of course out of the question."
"I don't think we've ever had anyone show up with a criminal record," he recalls. "They seem to know we won't hire them. But we have had people test positive for drugs and be very surprised their application was denied," el-Khoury laughs.
Once a driver is accepted, he/she is invited to come to the office to submit a drug test and complete training. If the new driver needs a car, an appointment is set up with one of the car rental companies Uber has contracts with. Drivers can only use their own cars if the vehicles are no older than five years. Personal vehicles also have to pass a safety check in order to comply with the company's insurance plan which all cars fall under. Aspiring drivers who do not own a smartphone – necessary to receive rides – can lease one through the company.
"I had used Uber abroad and was so happy when I found out they were coming to Cairo," 32-year old accountant Mina Aswan tells Egyptian Streets as he waits in Downtown for his Uber to arrive. "Most taxi drivers in Egypt are so awful. The amount of crap you have to put up with just to get somewhere: loud music, smelly and dirty cars, doors falling off, no seat belts, having to argue over the price of the ride, having to listen to them waffle on about politics, or some endless conversation on his phone," Aswan sums up his experience with Egyptian taxis.
"It's a miracle I am still alive, really, considering how many times I've ridden a cab with a driver that drives like a total maniac," his friend Mohammed Radwan chimes in. "A lot of them are high or drunk or both. It's pretty irresponsible if you think about it."
Combating Sexual Harassment
The standard Uber training is 30 minutes long. Three to four minutes out of the training duration is reserved for sexual harassment awareness, put together with the help of the Egyptian anti-sexual harassment non-profit Harassmap.
"Sexual harassment is a huge issue in Egypt and we see it as a very big responsibility to tackle it and make a positive change in our society," adds el-Khoury. "Most of our drivers don't really realise what sexual harassment actually is, so when they learn that in the training, hopefully they will start applying it not only in their work but in their daily life as well." El-Khoury gives an example of a driver who was unaware of the acts considered as sexual harassment when he started working for Uber, but a couple of days after he had received the company's sexual harassment training, he stopped any acts of harassment in the street.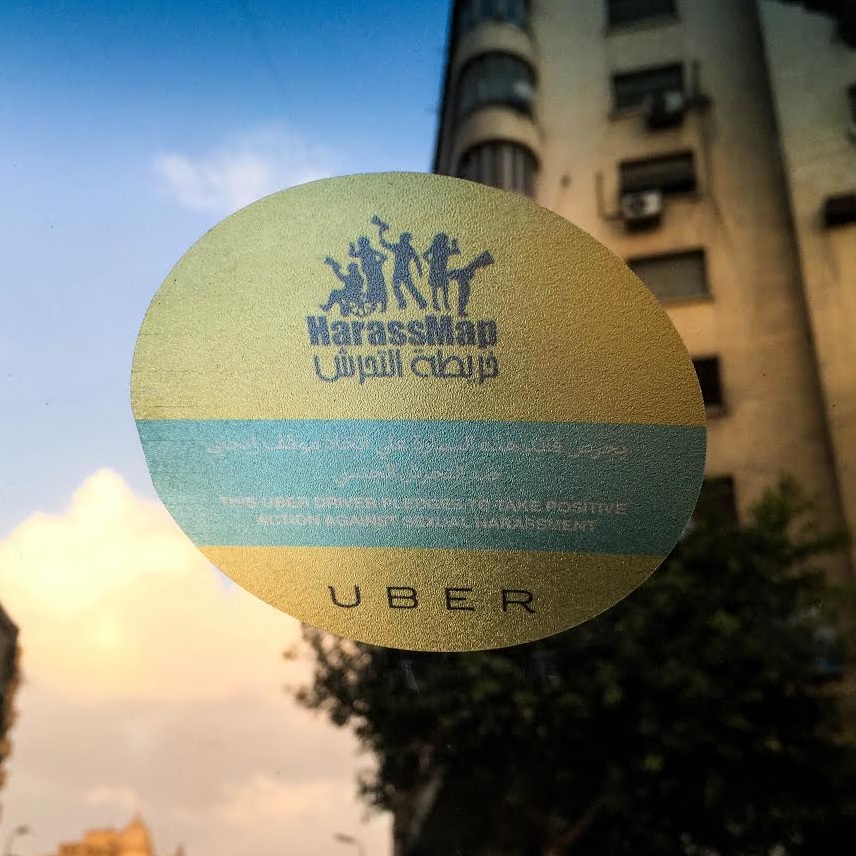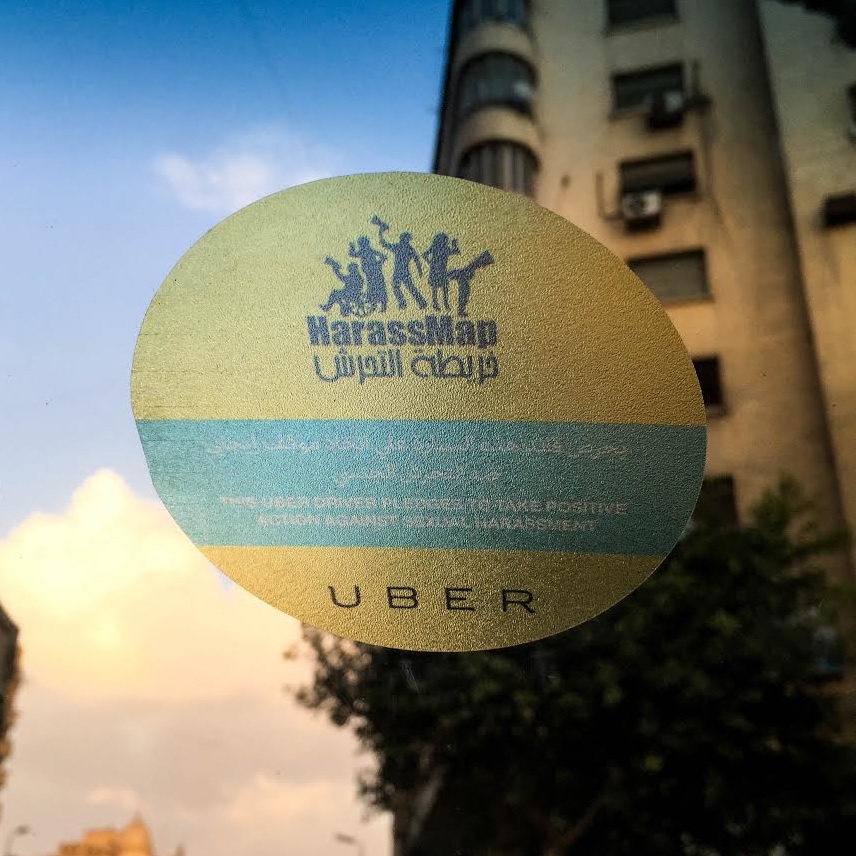 "Most drivers are not aware of how much it affects women and how bad the statistics are. To be honest, I was pretty shocked myself when the team from Harassmap told me that 99.3 percent of women in Egypt suffer from sexual harassment. That is a horrific percentage and I hope Uber can have a hand in reducing that number."
Avid Uber user Yasmine Hawary describes Uber as 'a godsend'. "Getting in a taxi in Egypt as a woman, you never know what you're getting into. I've had taxi drivers jerk off or show me their [private parts] and tell me all kinds of exceptionally inappropriate things while they were supposed to be just driving me from A to B. I felt unsafe in taxis so many times, but never with Uber."
Driver-User Mutual Respect
Users are prompted to rate their drivers with one to five stars after their ride has been completed. Each driver has to maintain a minimum rating of 4.3 stars otherwise he needs to come back for additional training. "We value our costumer feedback and urge users to always let us know why a driver doesn't deserve a top score," el-Khoury says. "If we know what's wrong, we can fix it. When a driver gets a couple of low scores in a row, he gets a call from our office as a warning."
Feedback from the drivers regarding the users is also taken into account. A few months after its Cairo launch, the company sent out an email with tips on how to use Uber, which urged users not to keep their drivers waiting, not to verbally harass them and to keep the drivers' vehicle clean.
Driver Abdelsalam Gomaa, 47, has been working as an Uber driver for over six months and says he hasn't really had any bad experiences. "I work for Uber full time, six days a week, nine to ten hours a day.  I like it a lot. I make a good living. I live in Haram, and Uber gets me to places I normally don't get to see, like Zamalek or Downtown. The other day, I had someone who wanted to go all the way to 10th of Ramadan city. That was the first time I had ever been there!"
23-year old George Fahmy has just finished university and is waiting to start his one year army service. Getting called up for duty can take anywhere from a few months to a year after graduation. "Other companies won't hire me because at any moment I might have to pack up and join the army for a year, but with Uber that's not an issue. I can start and stop whenever I want."
Fahmy feels working as an Uber driver really gives him a sense of purpose. "What else am I going to do? Sit at home and watch TV with my mom? And there's only so many evenings you can hang out with your friends at the 'ahwa' (local coffee shop) before you run out of things to talk about. Now I'm getting paid to drive around the city."
Further Down the Road
Uber Egypt has seen rapid expansion since its launch, but as far as el-Khoury is concerned, the company is only warming up. "Egypt has a huge potential for Uber; there are so many ways for us here to expand and innovate. Last summer, we did Pop-up Uber in Sahel (North Coast) and that was a great success. We will certainly do that again next year and we are actively looking into expanding the pop-up concept to Sharm el-Sheikh, Dahab and Hurghada. But first, we're rolling out Uber services in Alexandria."
Hoping to make the company's services as flexible and convenient as possible for the users, they have recently introduced the option to pay Uber drivers in cash, instead of solely relying on credit cards. "Having a bank account is not a common thing in Egypt, especially one linked to a credit card. So we're going to do a trial paying with cash and debit card in order to open up our service to a new segment in the market."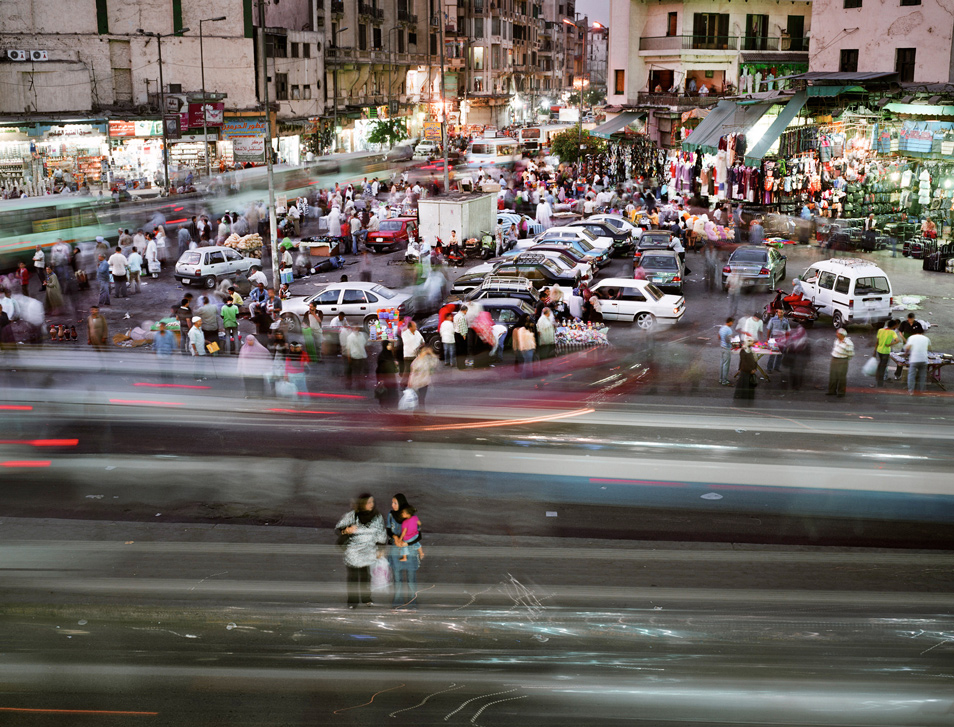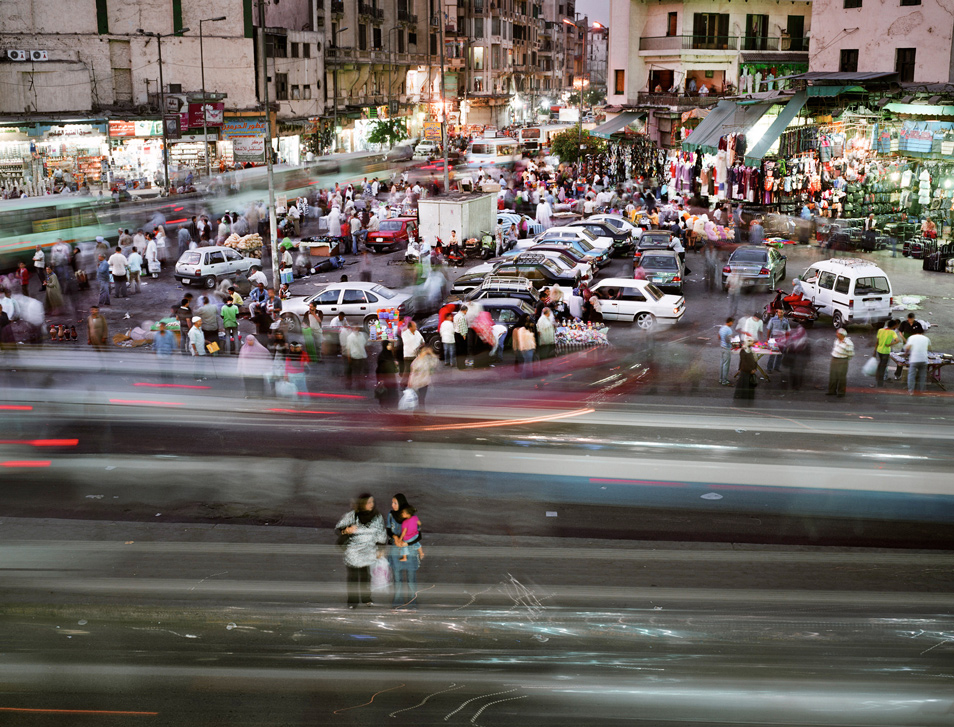 El-Khoury isn't worried that drivers will start expecting tips when users pay with cash, like Egyptian taxi drivers usually do. "That will reflect badly on their rating." He is not concerned about users running off without paying either, adding: "you still have to book your ride through our app, so in case you don't pay, we have your contact details."
"Everything we do at Uber is about improving efficiency and reliability," reads one of the company's latest newsletters. Delivering on their promise, Uber has not only constantly updated its services to comply with the specific markets in Egypt, but has also often impressed its users and followers with its genuine sense of social responsibility.
Paving a Path of Givingness
"We are constantly looking at ways to empower the local community by leveraging our network in order to support new and already-existing grassroots initiatives," says Nour Ahmadein, Uber Cairo marketing manager. "We look to leverage our vast network not only to help raise awareness but to also help tackle the issue at hand directly."
In December 2015, Uber announced its partnership with Mashroo3 Kheir for the 'Winter Clothes Drive', a service through which Uber drivers collected donated clothes upon request for free. "We can proudly say that our Winter Clothes Drive in partnership with Mashroo3 Kheir massively exceeded our expectations. The Egyptian people's response and solidarity to support such an initiative was overwhelmingly positive. We actually extended our clothes drive by two hours because the demand was so high," Ahmadein adds.
Although still unavailable in Egypt, other Uber services that aim to secure flexible rides for various people across society include UberAssist which serves riders of different disabilities. "UberAssist, available in selected markets, is designed for riders who would like additional assistance, and all drivers accommodate folding wheelchairs," Ahmadein explains. "We did this for Saudi during the municipal elections last month – offering free rides to men and women, and those with disabilities."
"Making it easier to move around your city safely, reliably and affordably is an inherent part of what we do, in addition to bringing positive economic impact to drivers," says Ahmadein. "For that reason, we don't have a specific mandate for CSR, but we do want to use our technology to get involved in more empowerment and education programs – for women, youth and the public as a whole."
"We will continuously be looking to engage with and launch similar initiatives in the near future."
---
Subscribe to our newsletter
---