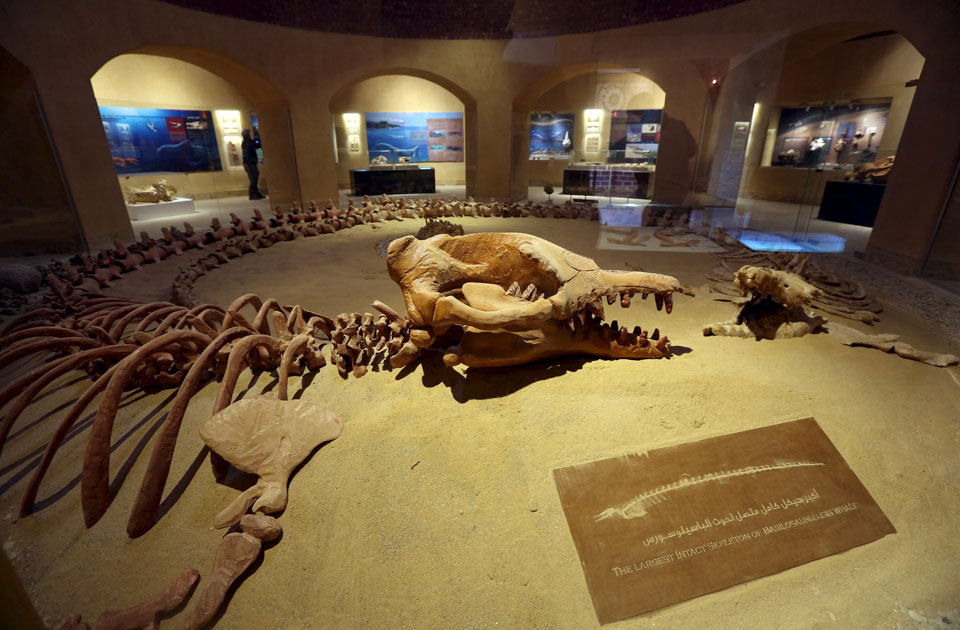 The Egyptian Ministry of Environment inaugurated the Fossil and Climate Change Museum at the Wadi El Hitan world heritage site in cooperation with the Italian government and the United Nations Development Programme (UNDP).
The ceremony took place on Thursday in the presence of various government officials to unveil the new museum, located in Fayoum's Wadi El Rayan.
According to the UNDP, the new museum features a "unique collection" of fossils, including the largest intact Basilosaurus isis whale fossil.
The UNDP built the museum in cooperation with the Egyptian government and with the financial support of the Italian government through the Egyptian-Italian Environmental Cooperation Programme (EIECP). Through the museum, all three parties hope to raise awareness and educate the public about climate change, including methods to mitigate its effects on the planet.
The museum comes "within a collective set of actions being implemented to support the conservation of protected areas, promote eco-tourism, and sustainable development," in addition to the sustainable use of natural resources to protect the environment.
---
Subscribe to our newsletter
---