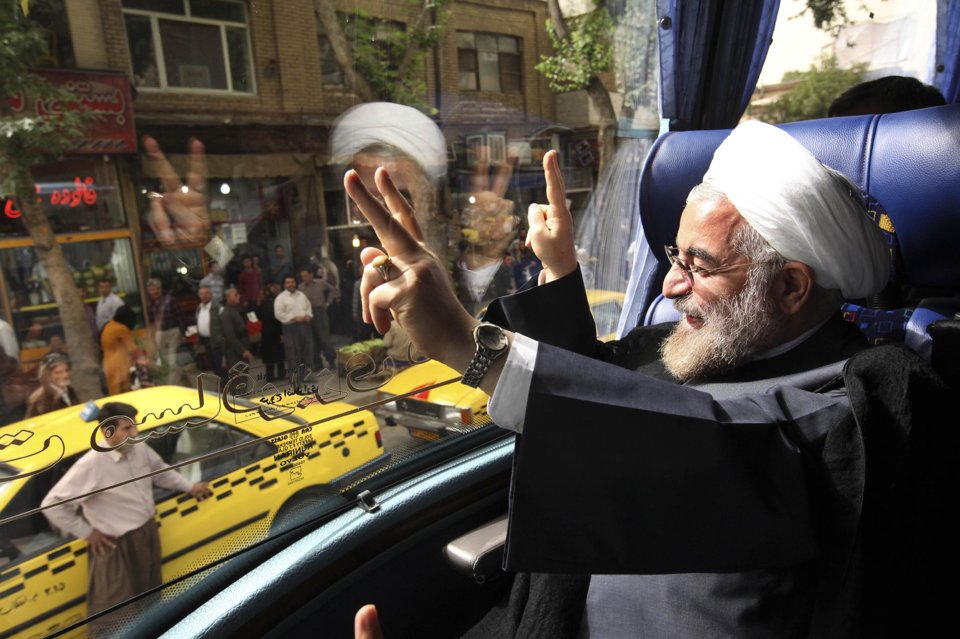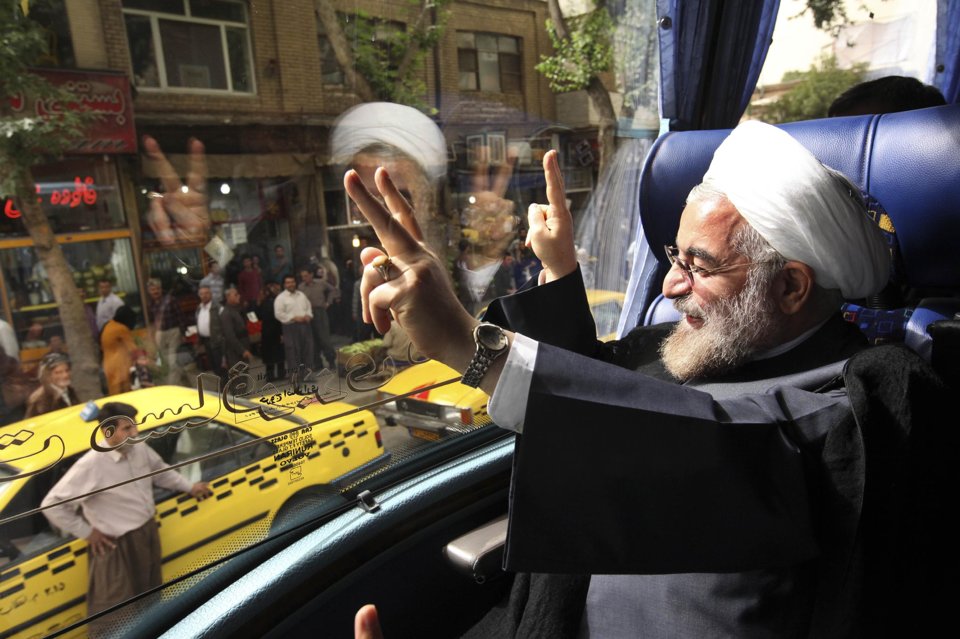 By Samir Shalabi, Egyptian Streets
After much anticipation and years of diplomatic quarrels, the United States and European nations have finally lifted financial and oil sanctions on Iran and released $US 100 billion of the country's frozen foreign assets with the implementation of a historic agreement on Iran's nuclear program late Saturday evening.
The sanctions relief was carried out after the International Atomic Energy Agency (IAEA) confirmed that Iran has fulfilled the necessary requirements to restrict its nuclear program.
U.S. Secretary of State John Kerry issued a statement confirming that "Iran has fully implemented its required commitments.
"Today marks the moment that the Iran nuclear agreement transitions from an ambitious set of promises on paper to measurable action in progress. Today, as a result of the actions taken since last July, the United States, our friends and allies in the Middle East, and the entire world are safer because the threat of the nuclear weapon has been reduced."
The move ushers in a new era in international relations with Iran expected to re-engage with the international community after decades of isolation.
But how is the implementation of the deal likely to affect Egypt?
Egypt, Saudi Arabia and Joint Combat Against "Terrorism"
Initially, repercussions for Egypt could derive from its close relationship with regional powerhouse Saudi Arabia. Following the July 3, 2013 coup d'état led by current president Abdel Fattah al-Sisi against former islamist president Mohammad Morsi, Egypt received billions of dollars in aid, grants, and cash deposits from Saudi Arabia and UAE. Both countries share maritime borders with Iran and view the Shi'a power with great suspicion, particularly after sectarian tensions have flared in recent years.
As the lifting of sanctions may result in Iran pumping in more cash to its regional allies – prominent among whom being Syria's Assad regime, Lebanese Hezbollah, and Houthi-rebels in Yemen – Saudi Arabia may call for more support from Egypt in countering Iran's extended reach.
In light of Saudi Arabia's economic and political backing for Egypt at a time when one of the most important sources of revenues for the country – the tourism industry – is struggling to stay afloat amid increasing terrorist threats, president Sisi may find it difficult to resist extending Egypt's involvement in the region's conflicts.
Saudi Arabia may thus call for Egypt to provide more air support and ground troops to Yemen than it already has. It may also require Egypt to take a more active role in Saudi Arabia's newly formed Islamic Military Alliance consisting of 34 Sunni states. The coalition is intended to combat "terrorism" in the region and discussions are ongoing about deploying ground troops to countries like Syria, Iraq and Libya.
Increased Egyptian military involvement will likely intensify sectarian tensions in the region as Sunni and Shi'a power blocs are further cemented.
Reallocation of Saudi Investment
Iran – being the world's fourth largest oil producer – will in time resume its exports, which will glut the international oil market and drive down prices. As the price of crude oil in recent months has plummeted below $US 30 per barrel, Saudi Arabia will within the foreseeable future likely start having trouble financing its domestic and regional activities. The kingdom may have to prioritize its interests in Syria and Yemen before Egypt and thus temporarily terminate its financial support to the country.
The Risk of Sectarian Conflict with Egypt's Shi'a
As Iran is often accused of fomenting unrest in countries with Shi'a populations – Lebanon, Iraq, Bahrain, Kuwait, Yemen, Saudi Arabia, to name but a few – Egypt may exploit Iran's potentially expanded regional influence against its own one to two million strong Shi'a community.
Paranoid as Middle Eastern leaders often are, the Sisi government views Egypt's Shi'a community as an Iranian fifth-column-in-waiting. This was manifested most recently when, in April last year, the government expressed its intention to form special groups committed to "spreading awareness" over the purported threats of atheism, Shi'a Islam, and Baha'ism.
If Egypt blindly follows Saudi Arabia's lead in the period to come, it is not impossible that Egypt's Shi'ites may experience increased discrimination. However, most Egyptians probably remember the up-tick in sectarian attacks against, and even killings of, Shi'ites during former president Morsi's reign. Those incidents are viewed by some as resulting from the former president's inflammatory rhetoric. In that context, many Egyptians probably would like to avoid a similar scenario.
Keeping Vigilant Watch over Iran's Nuclear Development
The implementation of the Iran nuclear agreement can also be a positive development for Egypt. As Iran is welcomed back into the global order and normalizes relations with the U.S. and Europe, western countries having close ties with Egypt can convince it that the deal's monitoring process indeed is rigorous. This can ensure Egypt that Iran cannot get away with developing a nuclear weapon without the world imminently knowing about it.
As western powers may be able to provide a framework for inter-sectarian dialogue, bringing Iran back into the fold internationally may help reduce tensions in the Middle East. Within that context, Egypt and Iran can perhaps thaw their decades long frosty relations.
1979 was not only the year Iran transformed into a revolutionary republic – to which Egypt reacted with open hostility – but also the year when the Camp David peace agreement was signed between Egypt and Israel – something Iran, to put it mildly, did not look upon with affection.
Egypt currently has a lot on its plate. An intensifying, but for the moment low-level insurgency in the restive Sinai Peninsula, economic troubles, recurrent waves of workers' strikes, and political apathy means that the country is more keen on focusing on its domestic situation than being too involved in the region's quagmires.
To that end, Egypt will, to the best of its capacities, try to limit its regional participation while keeping a watchful eye on Iran's activities in the months and years to come.
---
Subscribe to our newsletter
---