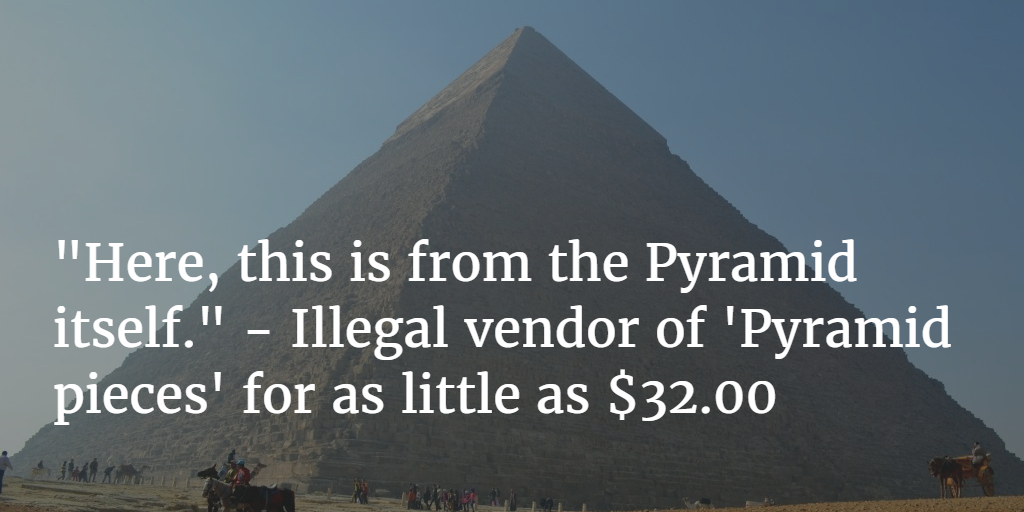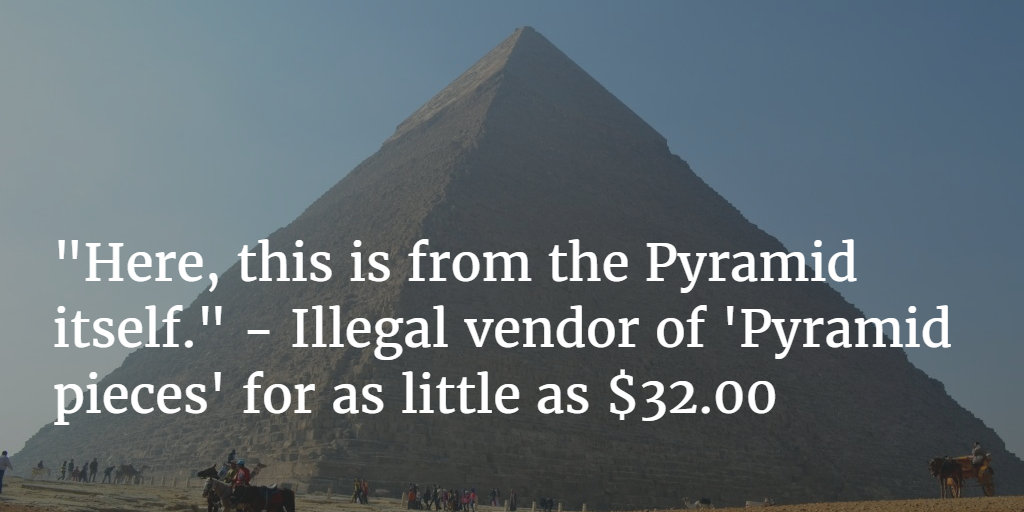 A day after a video appearing to show men 'selling pieces' of the Pyramids went viral, Egypt's police announced that three people were arrested.
In a statement by the Ministry of Interior, police said that the three suspects confessed to 'breaking' and 'selling bits' of the Pyramids for as little as EGP 250 ($US 31.92). The men have been charged with damaging and vandalizing antiquities and fraud.
Earlier this week, Egypt's Ministry of Antiquities refuted reports that people working at the Pyramids had been selling pieces to willing buyers.
In response to the Ministry's refutation, Dot Masr, a private Egyptian media website, went 'undercover' and secretly filmed the process of buying pieces of the Pyramid.
The video by Dot Masr received more than 23,000 shares on Facebook and showed the undercover reporter buying a piece of the Pyramids for EGP 300 from one of the men who has been arrested.
"Granite or alabaster, which do you want?" says one of the illegal vendors in the video.
"Here, this is from the Pyramid itself," says the unidentified man later in the video while holding a piece of stone. The man was also filmed saying that prices for foreigners ranged from 100 to 500 euros.
The video resulted in anger towards the government, with some even calling for the Minister of Antiquities to be sacked.
Click here to read about how to make the Pyramids of Giza great again.
---
Subscribe to our newsletter
---