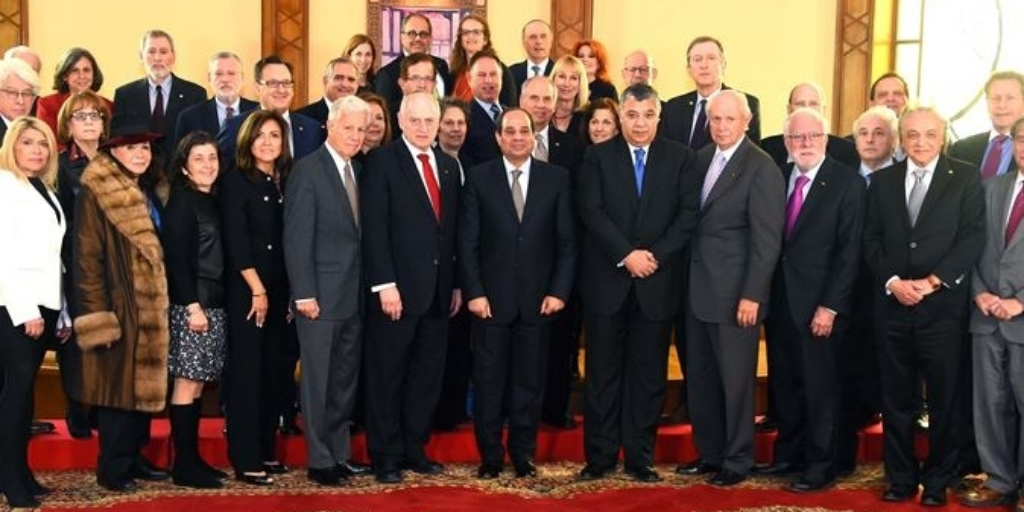 Egyptian President Abdel Fattah Al-Sisi hosted on Thursday the 36-strong delegation from the Conference of Presidents of Major American Jewish Organzations, said a statement by the Egyptian Presidency.
The delegation arrived in Cairo to meet with the President and a number of government officials in order to discuss Egyptian-US relations, terrorism and security in Libya and Syria, and the Israeli-Palestinian conflict.
Following the meeting, Jewish American leaders said that the meeting had been "very productive."
"We came away with a greater understanding of the challenges and opportunities and how we can play a constructive role in addressing them and fostering international cooperation," said a statement by the Jewish American leaders, who are set to visit Israel later for the annual leadership conference.
The meeting comes amid warming relations between Egypt and Israel. Egypt returned its Ambassador to Tel Aviv on 1 January 2016, marking the resumption of high-level diplomacy.
---
Subscribe to our newsletter
---