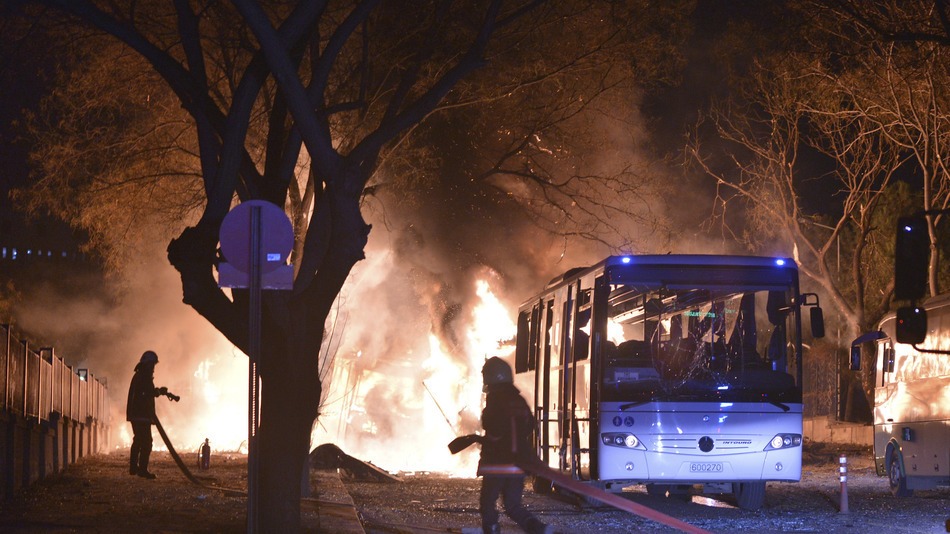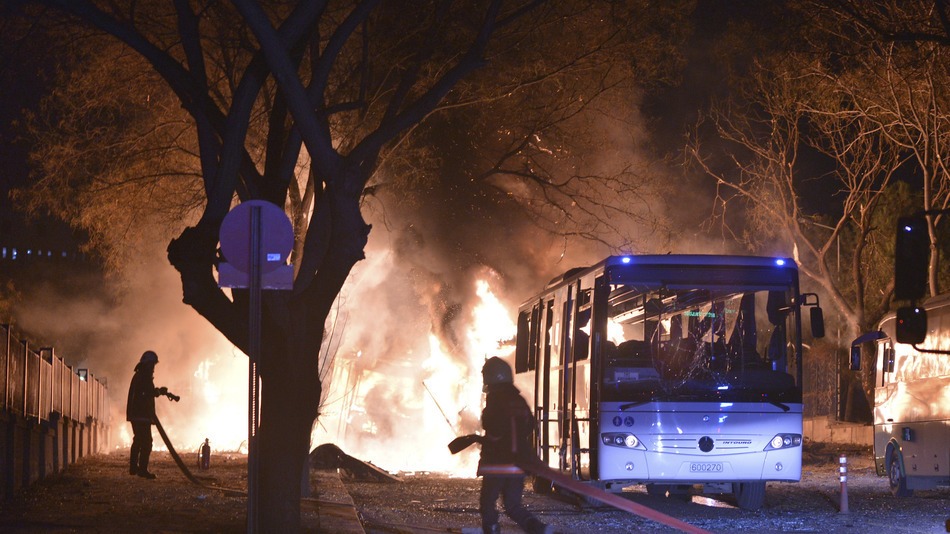 Turkish Prime Minister Ahmet Davutoglu accused a Syrian national with "direct links" to Kurdistan's Working Party (PKK) and the Syrian Kurdish People's Protection Units (YPG) of carrying out the deadly Ankara bombing that claimed at least 28 lives on Wednesday.
"It has been revealed that this attack was carried out by members of the terrorist organisation in cooperation with a YPG member who infiltrated [Turkey] from Syria," Davutoglu said on Thursday.
According to the premier, Syrian national Salih Necar was behind the explosion and nine people have been detained for their involvement in the attack.
A car bomb detonated on Wednesday in the heart of the Turkish capital, near military headquarters and Turkey's parliament, killing at least 28 and injuring 61 others.
Wednesday's attack is the latest in a series of explosions in Turkey.
Last month, a large explosion rocked the Sultanahmet Square in central Istanbul, killing and injuring several people.
In October 2015, two large explosions in Ankara killed at least 99 people and injured dozens. The blasts targeted a peace rally that was calling for an end to violence between Turkish forces and the PKK.
---
Subscribe to our newsletter
---