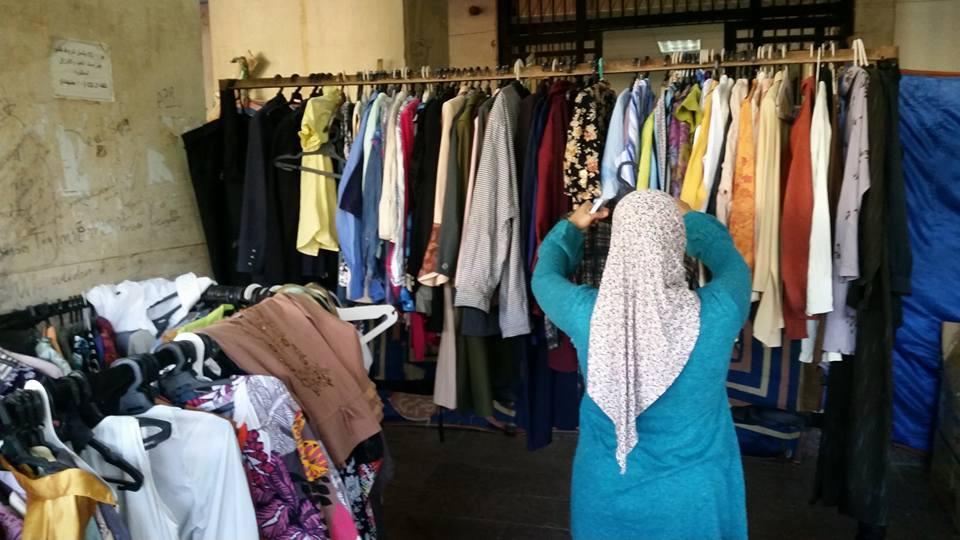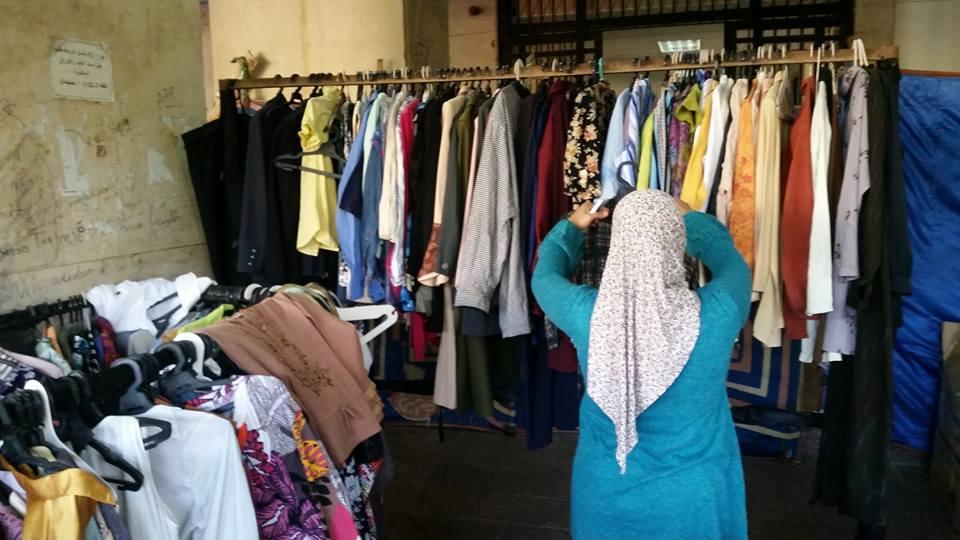 By Rana Kamaly, BECAUSE
"With Souq el Kher, we have the idea of the closed circle, where everybody involved benefits from one single event," says Hanan Mahmoud. In her role as a management professor at Ain Shams University, she saw both a need and an opportunity to address it, and took action. This is where the incredibly simple, but very effective event Souk el Kher was born.
"I saw lots of people, including myself, with lots of stuff at home that they don't need, but are hesitant to give it away," she explains. "On the other hand, I saw students and employees in need of that stuff, who wouldn't accept donations, but wouldn't be able to afford it brand new."
The next Souk el Kher is coming up in the second week of March, and it works like this: Mahmoud and a team of student and faculty volunteers collect clothes, electronics, furniture and any other kind of surplus, under the slogan, 'what you don't need is needed by someone else.' 

"We try as much as possible to make sure that the donated stuff is in good condition, and honestly, sometimes we get brand new stuff including very high end brands," says Mahmoud.
Step two: after the permission of the university, they start planning and organizing a temporary market to sell the items affordably. "We try as much as possible to make it look like a real bazaar where people can enjoy the experience of shopping." Items are priced are between EGP 3 and EGP 200. "Anyone can buy, though this market targets mainly students and employees of the university," says Mahmoud.
After market days are over, the surplus products are donated to suitable NGOs. And what happens to all the cash? "The profits are given to the university administration to pay the tuition fees of underprivileged students," says Mahmoud. "And if there is extra they give it to NGOs or special causes."
In general, Mahmoud has always been an active member in her community, donating to charity, collecting money or supplies for her personal causes. But then, she found it wasn't enough. "I felt like I could do more, or at least benefit a larger number of people and create something that is sustainable and effective for everyone."
It's a very hectic process, because items don't just arrive ready to be sold. "We have to make sure that everything is clean and suitable to be worn or used again. And sometimes, there isn't a place available for storage in the university. Last souq we got at least 5000 items," says Mahmoud. Sadly, theft is also an occasional issue. "Sometimes when I see that the person can't afford to pay, I just give them the stuff for free, but still thefts happen."
The quality of the items collected is often very good. The use, to buyers, is hugely helpful. "A lot of employees and newlywed students buy items to help build their homes. Some students come up to me and tell me: 'I got my graduation suit from your souq.'"
Also welcome to set up shop during the bazaar are any NGOs who wish to sell products or recruit volunteers, which raises awareness and support.
The souq idea has been growing rapidly, doubling its profit each time. "Last souq, we made over EGP 15,000, which was amazing as we were able to pay the tuition fees of ten student and still gave some money to an NGO as well."
The idea can easily be replicated in other places, and Mahmoud wants to see it adopted in other universities and situations. Imagine, she asks, if every university or district made this happen? "You will have a sustainable project that benefits everyone," she said.
For now, the idea remains at Ain Shams alone, and things are getting hectic already. But for Mahmoud, what makes everything worth it is "… when I meet a student or employee in the hallway at university, and they point to what they are wearing, and just smile at me."
The next Souq el Kheir is on 14th March, and they are accepting both donations and voluntary time—for either, please contact them through their Facebook page.
The author of the article, Rana Kamaly, is a volunteer with Souq el Kher. Image courtesy of Souq el Kher.
---
Subscribe to our newsletter
---