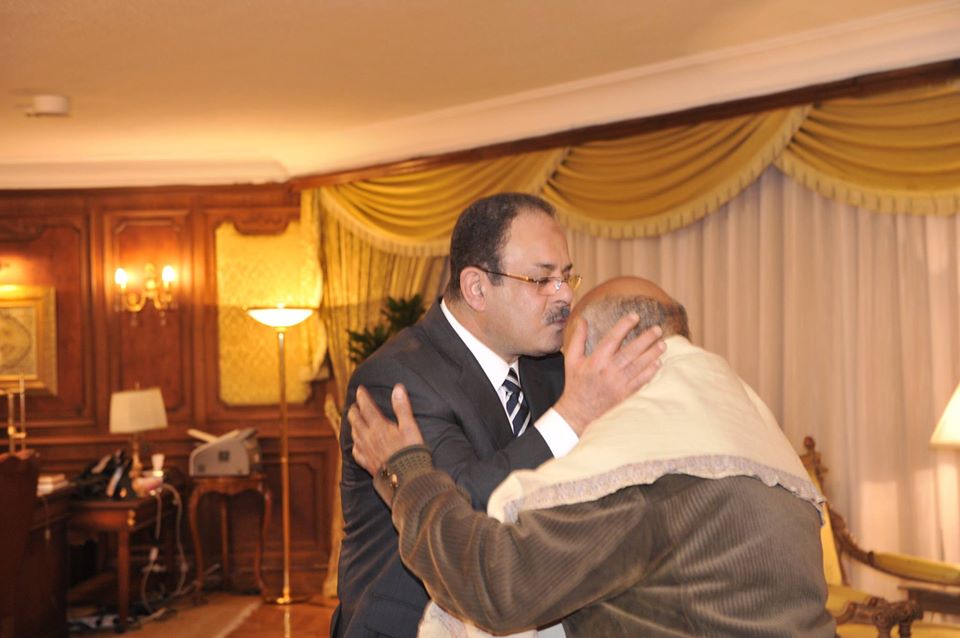 Egyptian Minister of Interior Magdy Abdel Ghaffar met on Sunday with the father of the 24-year-old driver whom a police officer fatally shot in Cairo's Al Darb Al Ahmar district on Thursday evening to express his "deepest condolences."
"[Abdel Ghaffar] reiterated that he and all those in the police force condemn this disgraceful act and the irresponsible behavior of one policeman, which does not reflect the true nature of the patriotic work that policemen do," a statement issued by the ministry reads.
The statement goes on to say that Abdel Ghaffar reassured Sayed Ismail that his son's death will not be in vain and that the minister himself is "personally responsible" for ensuring justice is served.
Ismail had previously said that getting justice for his slain son is President Abdelfattah Al-Sisi's responsibility to bear.
Ismail's 24-year-old son, Mohamed Sayed, known among friends as 'Darbaka,' was killed by a policeman in Cairo's Al Darb Al Ahmar district on Thursday following an argument between the policeman and Darbaka, who was transporting furniture for the policeman.
According to eyewitnesses, the policeman refused to pay the fare the two had agreed upon beforehand and the policeman unholstered his gun when the argument escalated.
The spokesman for the Ministry of Interior Abu Bakr Abdel Karim said that the policeman fired a warning shot in the air that hit and killed the driver, while the Cairo Security Directorate insisted the incident was a mistake.
Darbaka's death comes amid mounting calls for reform among Egypt's low ranking policemen. Recent incidents among low ranking policemen, who do not have to undergo the same training and study as police officers, have included sexual harassment, beating of a doctor in a hospital, and the assault of a woman at a Cairo metro.
However, Egyptian officials have continued to insist that these assaults are "outliers" and do not represent the entirety of the police force.
---
Subscribe to our newsletter
---