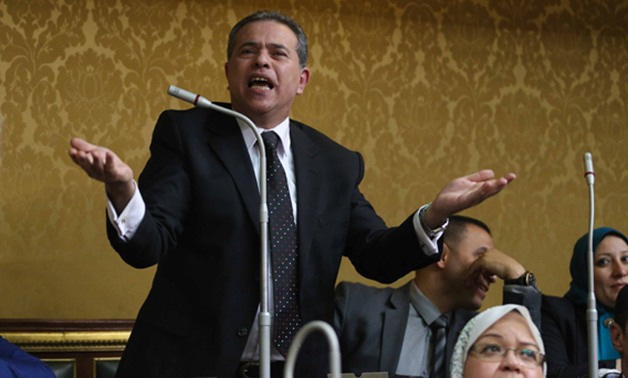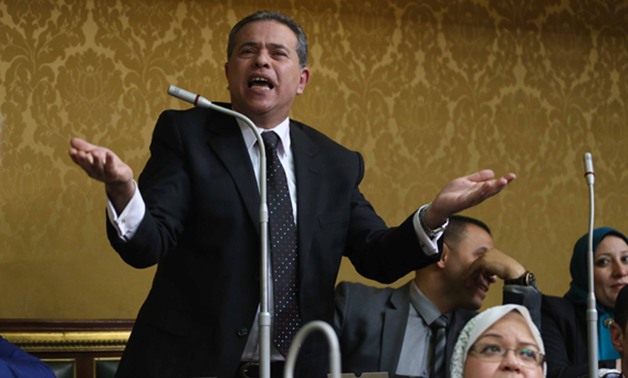 An overwhelming majority of Egypt's parliament passed a motion to revoke controversial parliamentarian Tawfik Okasha on Wednesday, privately owned Al-Masry Al-Youm reported.
The decision, for which 408 of the 596 members voted to pass, came after Okasha invited Israel's ambassador to Egypt Haim Koren for a private meeting in the former's home to discuss "several local and regional issues."
In a phone-in to CBC Extra, Member of Parliament Medhat Sherif said that Okasha's meeting with Ambassador Koren was a "breach of national security" that "embarrassed" Egypt on the international stage.
Okasha was heavily criticized for meeting with the Israeli ambassador, with many decrying the meeting as a "normalization" with Israel. At Sunday's parliamentary session, MP Kamal Ahmed reportedly threw a shoe at Okasha, prompting parliamentary speaker Ali Abdel Aal to temporarily expel both MPs from the session.
According to Egypt's constitution, the newly formed House of Representatives has the authority to rescind any parliamentarian's membership if there is a "legitimate" legal basis if the motion is supported by two thirds (397) of members.
---
Subscribe to our newsletter
---