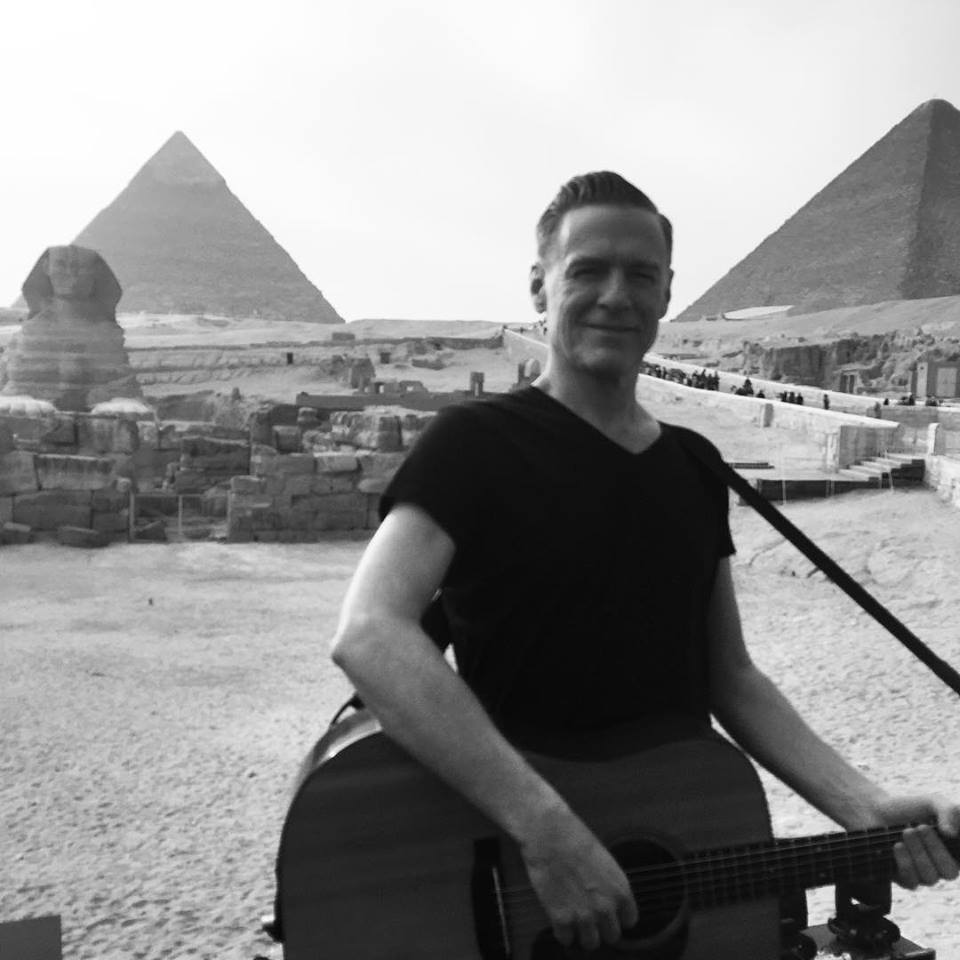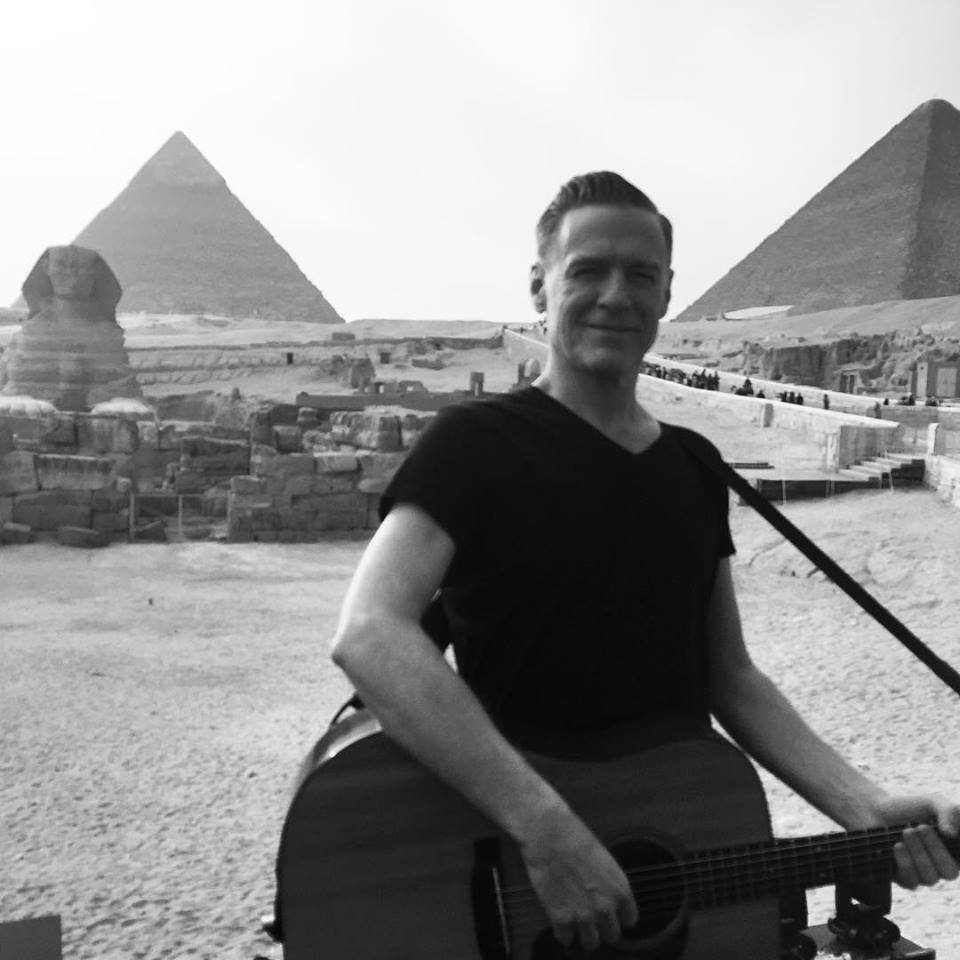 Canadian singer and songwriter Bryan Adams, best known for singles such as "Please Forgive Me" and "Everything I Do", visited Egypt ahead of his tour in Australia.
The singer, who hash-tagged that he "loves it here", appears to have stayed at the Mena House Hotel, right near the Pyramids.
On Instagram, the singer posted a few photographs and videos of his brief visit to Cairo, primarily revolving around the Pyramids.
Despite having a good trip, Bryan Adams later posted a photograph of his 1957 Martin D-18 guitar with green markings. According to Bryan Adams, "graffiti" was made by airport customs as he was leaving Egypt for Australia.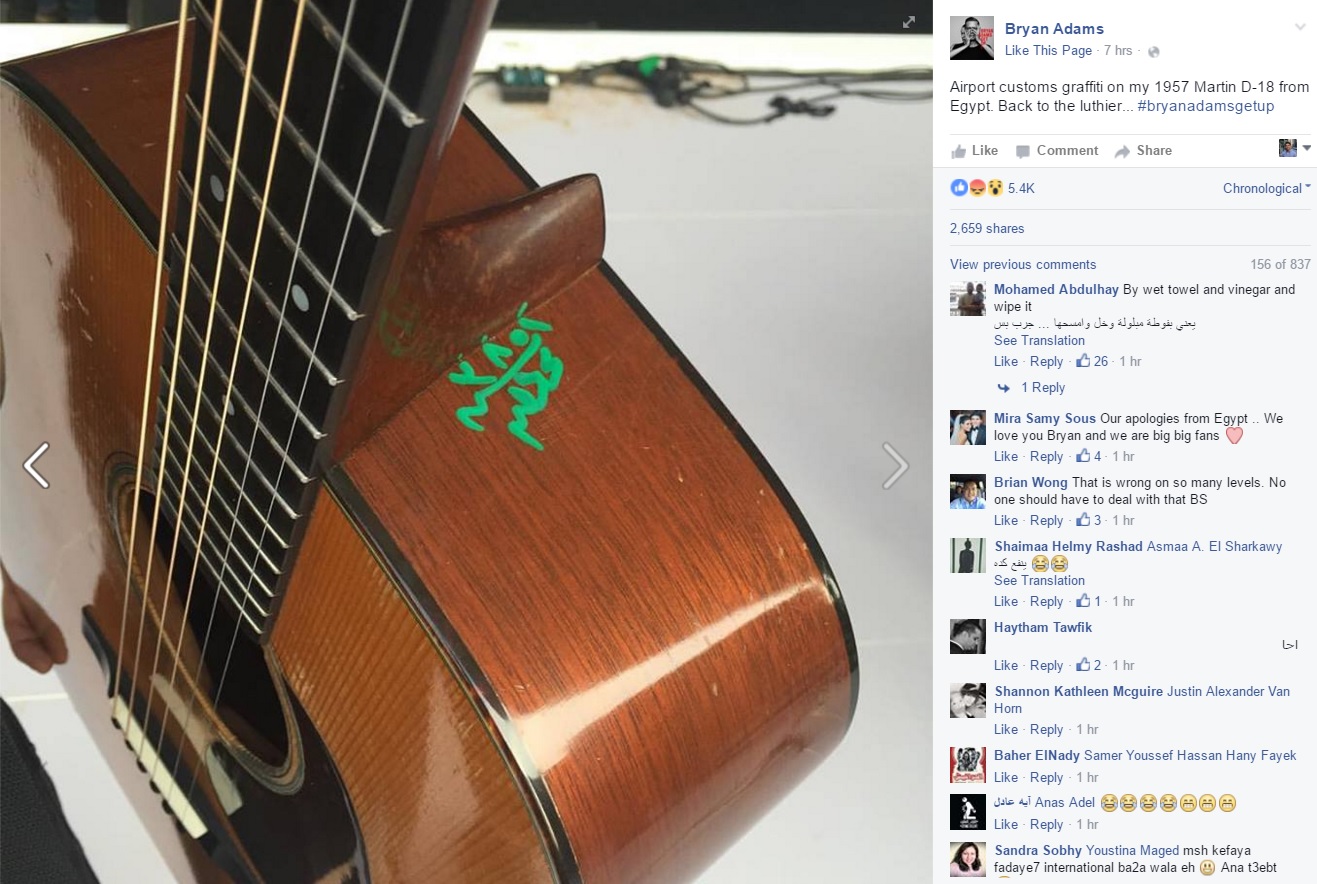 Responding to the incident, many Egyptian social media users apologized profusely, with some even condemning Egypt's airport customs for the move. Some Egyptians even tried to provide advice as to how to remove the green markings.
Little Sphinxes? #homelessdogs #Sphinx #egypt

Posted by Bryan Adams on Tuesday, March 8, 2016
While previous visits by international celebrities attracted the Ministry of Tourism's support, it appears Bryan Adams' visit was private.
In late 2015, both Morgan Freeman and Yanni visited Egypt with much fanfare. Both celebrities posed at the Pyramids with officials from the Ministry of Tourism in an effort to promote tourism to the country.
Good morning Khufu, good morning Khafre #pyramidsofgiza #egypt

Posted by Bryan Adams on Tuesday, March 8, 2016
Egypt has faced a decline in the number of tourists visiting the country since the January 25 revolution in 2011. The tourism industry in Egypt employs millions of Egyptians and is an integral source of income for Egypt's economy, accounting for 11.3 percent of the country's gross domestic product.
---
Subscribe to our newsletter
---